Last Updated : 16th June 2023
There is silent confusion when it comes to the word Long Jack. 
Is Longjack Tongkat Ali? And Is Tongkat Ali the same as Longjack?
And how did Longjack get its name from Tongkat Ali?
Now here is a short answer.
Yes, Longjack is Tongkat Ali. And Tongkat Ali is Longjack.
In this article, we shall explain more about Longjack, its origin, discovery, and the transformative journey to Tongkat Ali. This will hopefully clear the confusion between LongJack and Tongkat Ali.
LongJack is a vernacular name given to Tongkat Ali plant (Eurycoma Longifolia) to commemorate the discovery by William Jack, a botanist who documented Tongkat Ali as a medicinal plant during his exploratory visit to Malaysia in 1822. 
The first person who discovered LongJack
Tongkat Ali was discovered in Malaysia by William Jack, a Scottish botanist, and a former surgeon. Tongkat Ali was documented as a medicinal plant in his book titled "Descriptions of Malayan Plants" in 1820-1822.  
He spent two years in Malaysia studying hundreds of plants that are unique and contain medicinal properties with potential health benefits.
During the British colonization of Malaysia between 1824 to 1957, Longjack, or Tongkat Ali was actively traded by the Gujaratis along with other herbs.
Despite being quintessentially Malaysian, Tongkat Ali was relatively unknown until the first global media coverage by Reuters in the early 90s.
The word "Longjack" was widely used to ease marketing campaigns and communications in English-speaking countries in the early 90s until the end of 2020 before Tongkat Ali finally took centerstage as a popular search term that replaced Longjack.
Long Jack, or LongJack is the English name of Tongkat Ali plant Eurycoma Longifolia that contains medicinal properties.
The word "Long" is from the Latin word "Longifolia", which means long-leaved. And the word "Jack" refers to William Jack, the first person who publishes about Tongkat Ali during his exploration of Malaysia in 1822.
Tongkat Ali (Eurycoma Longifolia) is quintessentially Malaysian, blessed with centuries of herbal tradition and natural wellness. 
LongJack extract refers to Tongkat Ali root that contains bio-active ingredients that offer a wide range of health benefits and are safe for men and women.
Longjack, or Tongkat Ali was once dubbed as the "tree that cures hundred diseases" as it affects most of the key hormones in our endocrine system.
Its health benefits are widely discussed by top neurobiologists, urologists, psychonutrionists, andrologists and global herbal experts.
Long Jack is derived from Tongkat Ali's scientific Latin name: Eurycoma Longifolia, which is shown above.
Where can I find LongJack?
LongJack grows in the deep tropical rainforests of Asia (mainly Malaysia and Indonesia). And you cannot grow Longjack in America or any part of the world.
Growing Longjack plant requires the right soil and tropical climate with plenty of shade and rain. It is often harvested after five years.
The ugly truth is, due to rising demand, manufacturers are cutting down the process by harvesting young plants which contain lower eurycomanone.
Longjack plants less than 5 years old are less potent as it contains lower eurycomaone, glycosaponin and proteins.
Longjack from Malaysia are exported in many forms as a functional food such as Tongkat Ali coffee, as performance ingredients, and as a dietary supplement.
After decades of investments by the Malaysian Government, scientists recently discovered that Long Jack root extract may have scientifically proven health benefits that are potentially superior to Panax Ginseng, Ashwagandha and many other herbs.
Long Jack plant is grown for five years in deep rainforests of Malaysia before harvested and handpicked by artisans.
Fast forward to recent times, it doesn't matter if you call it Long Jack or Tongkat Ali.
The fact is, Long Jack comes from the same plant, i.e  Tongkat Ali. And Longjack is often referred as yellow Tongkat Ali (i.e Eurycoma Longifolia) and not red or black Tongkat Ali.
Now, here is a fun fact.
Unless you are born in 1970s, no one uses the word Long Jack these days. 
So you may want to use the right keyword search by typing "Tongkat Ali" instead of "Longjack".
For best results, use the search phrase "best clinically tested Tongkat Ali" instead of "best longjack supplement".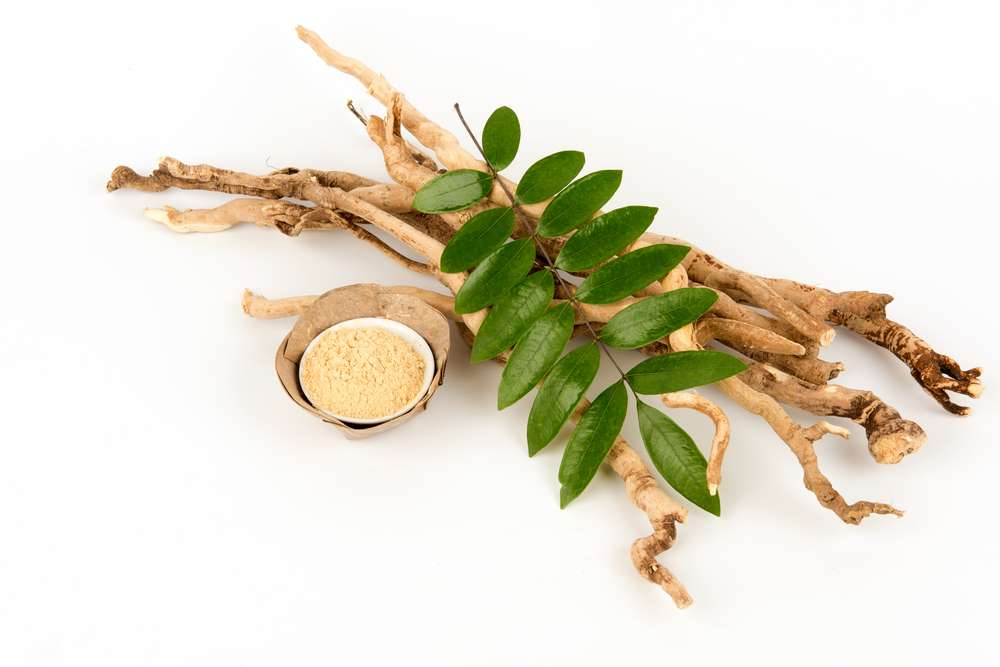 Eurycoma Longifolia shown above is also known as Yellow Tongkat Ali due the distinct colour of its root. 
Globally, Tongkat Ali is now more known and popular than Longjack although it is the same plant that grows in Malaysia.
If you are searching for quality Long Jack root extract, you can find quality handpicked roots in Malaysia that are harvested by indigenous people deep in the wild rainforests.
These roots are collected and air-dried (to remove humidity) in collection centers before sending to the manufacturing plants for extraction.
Quality Long Jack root extract is usually single-sourced from the same location to ensure consistent level of bioactive ingredients.
As anyone in Malaysia about Longjack, they will give you a blank stare in return.
Yes, there is no such thing as Longjack in Malaysia. And the best way is not to use the word Longjack.
Malaysians refer to Longjack as "Tongkat Ali" or Akar Ali (referring to Tongkat Ali root in Malay).
Tongkat Ali is a quintessentially Malaysian heritage tradition for centuries. And they are proud of it.
In Malaysia, Tongkat Ali is consumed daily in coffee or tea. But you will never see the word "Long Jack" in any Tongkat Ali products in Malaysia. 
So do not ask for Longjack the next time you visit Malaysia.
Ask for Tongkat Ali, and they will show you how to find quality Tongkat Ali shops in Malaysia.
Where can I buy Longjack?
You can buy Longjack from reputable online stores that specialize in quality clinically tested Tongkat Ali supplements. Do check out our top Longjack Tongkat Ali stores here.
Is the best Longjack from Malaysia?
Yes, Malaysian Longjack or Tongkat Ali extract is known for its high-quality standards that comply with the Malaysian Tongkat Ali standards, MS2409.
There are other top reasons why Longjack from Malaysia is better than Indonesian Tongkat Ali.
A typical traditional coffee shop in Malaysia that serves Tongkat Ali coffee or tea. Locals don't even know what Long Jack, as it is more commonly referred to as Tongkat Ali.
Long Jack is bad for Tongkat Ali
Longjack gave Tongkat Ali a bad name. 
Now here is a story that no one will tell you.
Long Jack has a bad reputation due to safety concerns and its effects on health were not properly investigated by scientists. In fact, it was wrongly marketed as a libido enhancer in the United States since the late 90s.
Due to the unregulated nature of the herbal industry, US manufacturers add adulterants (such as sildenafil) and contaminants to give Longjack a stronger formulation. Ultimately, that gave Tongkat Ali a bad reputation in the eyes of consumers and health authorities.
Tongkat Ali suffered a huge decline in consumer confidence that lasted for decades between the 80s and mid-2000s.
After a major scientific discovery by MIT scientists and the Malaysian Government in 2003, the US companies started to revive Longjack under a new name, i.e Tongkat Ali.
In the wake of excitement and greed, manufacturers adopt unethical practices by adding substances such as sildenafil or steroids into LongJack products.
Subsequently, Longjack was then marketed as a "testosterone booster" and "sex enhancer" – driving Tongkat Ali's reputation down the rabbit hole again.
But with decades of growing clinical studies and higher quality standards by selected manufacturers, consumers are now beginning to trust Longjack once again.
3 things to watch out for when buying Longjack
Longjack extract sold in the US is not authentic and contains impurities as it is sourced from Indonesia and sold in China.
Supplements that are sold with Longjack labels reflect quality issues and a lack of awareness of the ingredients used in the herbal extraction.
Most longjack supplements are not clinically tested to work and less potent compared to

clinically tested Tongkat Ali

products.
Tongkat Ali is safe to be consumed as part of your daily diet and long been used for traditional remedies for centuries. Credit: AKARALI Premium Tongkat Ali.
Tongkat Ali vs. Longjack, which is better or more popular?
Now, Tongkat Ali is a search term that is more popular than Long Jack on Google or Amazon in recent years.
While both Longjack and Tongkat Ali offer the same health benefits, finding Tongkat Ali from Malaysia will gain you more quality results.
A search on Amazon produced 280 results based on the keyword "Tongkat Ali" and 138 results based on the keyword "Long Jack".
Although some brands are still using the word "Long Jack", you will get better quality Tongkat Ali supplement if you change your search keyword to "Tongkat Ali" instead.
Quality Tongkat Ali brands such as AKARALI are available at Amazon, which is one of the best Longjack that money could buy due to its clinically tested quality standards.
Long Jack supplements that claim to use Tongkat Ali roots with low prices are highly dubious as they source raw extracts from China manufacturers.
Longjack may contain impurities and contaminants. So if you are buying one, please go for reputable brands and manufacturers to avoid adverse side effects.
Tongkat Ali is safe to be consumed as part of your daily diet and long been used for traditional remedies for centuries.
Long Jack is the only adaptogen and anabolic plant-based solution that is safe and proven in a wide range of applications – from functional food to performance ingredients.
This video summarizes everything you need to know about Long Jack or Tongkat Ali.
Long Jack as a natural supplement
In countries with an aging population, the demand for natural supplements for men over 40 continued to spark a strong interest.
WHO estimated that by 2050, the world's population aged 60 years and older is expected to total up to 2 billion people, an increase of 900 million people from 2015.
Long Jack or Tongkat Ali is a popular choice as a natural supplement for men in recent years due to the increasing 300+ research studies and human clinical trials since the early 90s.
Long term reviews and global consumer reviews are testaments of increasing consumer confidence that Long Jack is effective and safe.
Optimal Use of Longjack as a Daily Supplement.
Longjack can be used as a natural supplement, or to add to your existing health stack (with multivitamins) to prevent aging symptoms or when you have low-T (hypogonadism).
You may use Longjack as a daily supplement for overall revitalization in small doses between 200 mg to 400 mg daily.
Long Jack Tongkat Ali complements other herbs such as Ashwagandha, Fadogia Agrestis, Panax Ginseng, Turkesterone and others, but please monitor for any adverse side effects if any.
Do check when and how best to use Longjack Tongkat Ali to get the most benefit. 
Long Jack in the United States
Long Jack is extremely popular as a natural supplement for men in the United States.
If you are a big fan of Medicine Hunter, Chris Kilham, Dr. Andrew Huberman, or Dr. Rena Malik, these are a handful of Americans that refer to Long Jack as Tongkat Ali.
Chris Kilham was probably the first American to discover the Tongkat Ali in Malaysia and he never referred to it as Longjack.
Here is a snapshot from Google Search trends showing consumer search results on LongJack vs. Tongkat Ali.
| | | | | |
| --- | --- | --- | --- | --- |
| State | "Tongkat Ali" | "Long Jack" | Longjack | Eurycoma Longifolia |
| Texas | 16% | 57% | 25% | 2% |
| Florida | 19% | 50% | 28% | 3% |
| New York | 14% | 66% | 19% | 1% |
In the United States, the Tongkat Ali extract has long been marketed using a more commercial product name such as Long Jack to increase sexual libido. There has been a growing popularity and awareness on the term Tongkat Ali in some states as seen in sports professionals and physically active individuals who consume it as a pre-workout supplement and to grow muscle strength. The Google search trend chart below provides a glimpse of the trend.
The large Tongkat Ali consumption in the US is due to the high number of Erectile Dysfunction (ED) cases. The World Health Organization (WHO) reported a staggering number of worldwide cases at 190 million in 1995 and projected it to be at 320 million by 2025. 
The number of sexually active adults is more staggering than ED cases, which may explain the large consumption of sexual enhancer supplements such as Long Jack being sold in the black market through porn sites and other affiliate marketing sites for the longest time.
Consumers may not be aware that some of the Tongkat Ali sold in the black market are mixed with sildenafil and other chemical compounds which may be detrimental to your heart and body functions, and bring about other complications.
We found most Australians are aware that Long Jack and Tongkat Ali are from the same plant.
Data showed there is an equal number of searches using the word Tongkat Ali and Long Jack in Australia.
Approximately 20% of the search contain the word Tongkat Ali vs. Long Jack at 52% from total searches from various parts of Australia as shown below.
Past 5 year data showed that the term "Tongkat Ali" was used more favorably than in the United States, although more than 50% of Australians are still searching Tongkat Ali using the word Longjack.
At the same time, Australians are beginning to be aware of the existence of herbal drinks such as Tongkat Ali coffee due to its strong coffee culture and close ties to Asian traditions.
This could explain why Tongkat Ali has attracted more Australian consumers in recent years.
Tongkat Ali can be mixed with your favourite coffee for a unique flavour with added advantage to your health. Credit: AKARALI Premium Tongkat Ali.
State
"Tongkat Ali"
"Long Jack"
Longjack
Eurycoma
Longifolia
Western Australia
21%
52%
27%
0%
Queensland
20%
52%
28%
0%
New South
Wales
18%
56%
26%
0%
It is rare to find British supplements containing Tongkat Ali. Longjack or Tongkat Ali remains a niche natural supplement for men and women in the UK.
Longjack is more known in the UK as a natural supplement in the health and fitness community, especially in London, Birmingham, Bradford and Yorkshire.
The general public in the UK is not aware that both Longjack and Tongkat Ali are the same ingredient, or come from the same plant in Malaysia.
Looking deep into the search trends, Google data revealed an explosive growth of search-related keywords on Tongkat Ali and Long Jack in the UK.
From 2009 onwards, data showed a significant increase in users searching for "Long Jack" as opposed to "Tongkat Ali", indicating a strong demand for natural supplements.
England seemed to record the highest number of searches, indicating a strong interest in Tongkat Ali.
We believe this is due to increased awareness on natural herbs as the UK population is aging with 18% aged 65 years and over and 2.4% aged 85 and over, according to the UK Office of National Statistics.
Longjack remains top of mind amongst consumers despite Tongkat Ali growing more popular than Longjack in Canada.
This is a similar trend found in the US as Longjack is closely associated with testosterone boosters amongst hardcore bodybuilders and gymgoers.
However, we found a growing number of new Tongkat Ali brands in recent years. There has been less product carrying "Longjack" on their labels.
This indicates Tongkat Ali is gaining more popularity in recent years.
High number of search results and interests from key regions of Canada include  Quebec, Ontario, British Columbia and Alberta.
Longjack has a long history of use and is still widely used as a natural supplement after decades of evolution.
The name change from Longjack to Tongkat Ali does not deter users to continue to consume it due to growing scientific studies and proven benefits.
The best Longjack Tongkat Ali root extract that you should buy must consist of standardized hot water root extract and must be clinically tested to ensure you get the best benefits.
Brands such as AKARALI has higher eurycomanone and eurypeptides from Long Jack  root which can greatly optimize the benefits to your health.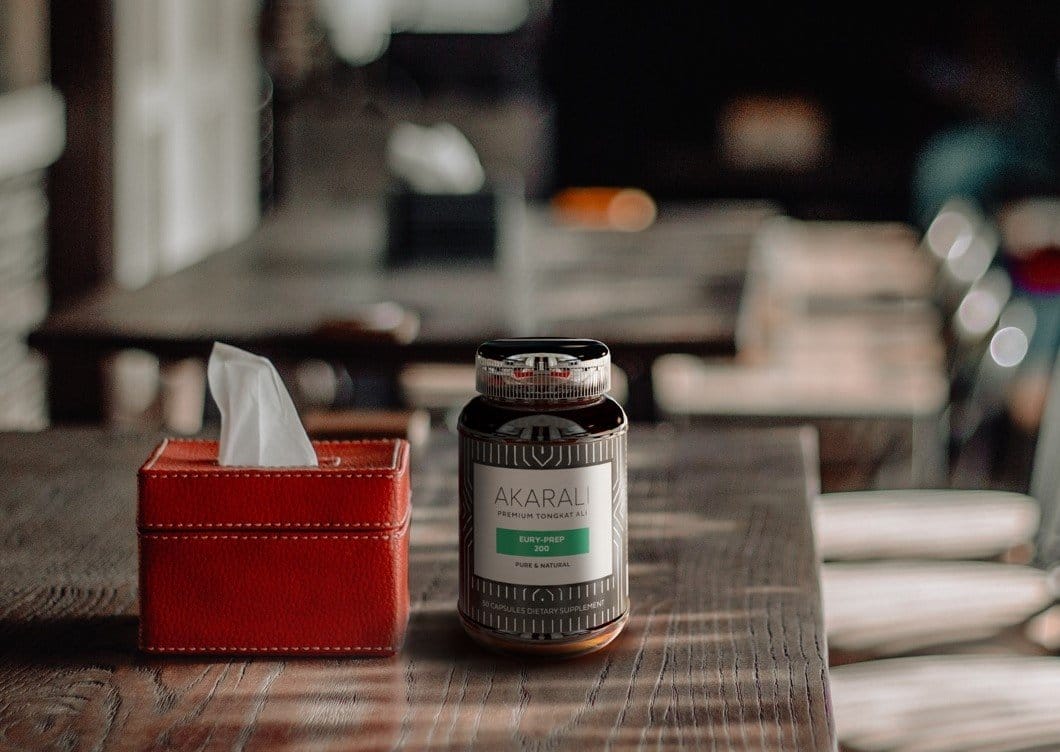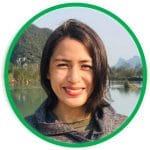 Naressa Khan contributes regularly on AKARALI. As a writer and journalist, Naressa is all about creating, deconstructing, and reassembling meanings through words. With this approach always in mind, she eagerly explores the nuances in life via the aspects of lifestyle, culture, travel, health, and wellness.