Premium Tongkat Ali is based on handpicked mature roots with the best extraction technology to deliver the best bioactive compounds for your health.
Experience our exquisite touch of quality from  decades of scientific research and quality production.
Handpicked. Hot Water Extract. Freeze-Dried
Discover a touch of quality from handpicked Tongkat Ali roots with patented Physta® hot-water extraction and freeze-dried method.
We deploy a six-stage process that delivers the finest quality standardized extract that exceeds the global industry benchmarks.
Faster absorption. Higher potency.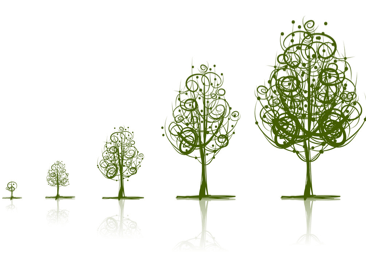 EXCEPTIONAL QUALITY PRODUCTION
Our finest Tongkat Ali extract is 3rd-party lab tested for toxicity, safety and free from adulterants.
AKARALI products are free from sexual enhancement adulterants such as sildenafil, tadalafil and others.
Lab-tested and certified by global pharmaceutical laboratory, Eurofins.
AKARALI contains freshly handpicked Tongkat Ali roots that are more than 5 years old. This ensures the highest potency right from the source.  
This level of dedication can only be achieved from mature Tongkat Ali plants that are harvested in the wild, and not in an open field.
Handpicked by highly trained artisans from the deep rainforests of Malaysia, coupled with our highly acclaimed US-patented Physta®, this makes AKARALI one of the most potent and effective Tongkat Ali in the world.
Quality ecosystem and biodiversity
The best Tongkat Ali can be found in Malaysia.
Malaysia is blessed with a 130 million-year-old ecosystem and is home to more than 185,000 species of fauna and 12,500 species of flowering plants.
This essential ecosystem and biodiversity enable the best Tongkat Ali plant to grow, away from human contamination and pollution.
We take the pain to ensure we harvest the best Tongkat Ali plant on the planet.
All our handpicked Tongkat Ali roots are subjected to chromatographic fingerprinting tests prior to the herbal extraction process.
Chromatography tests are performed for every batch of production to ensure that Tongkat Ali roots are of the highest quality (i.e most potent) and free from harmful contaminants or foreign matters.
In-house Laboratory Tests
Our in-house chromatography tests enable only the best Tongkat Ali roots to be selected before extraction.
Thin-Layer Chromatography (TLC) tests are conducted by qualified personnel to enable the best quality Tongkat Ali extract.
The snapshot taken from High Performance Liquid Chromatrography (HPLC) test on Tongkat Ali roots showed various tones or shades representing bioactive compounds contained in the samples.
Quality Tongkat Ali roots with high bio-active compounds will display darker shades when exposed to HPLC test.
All quality checks are performed in a USFDA-approved manufacturing facility in Malaysia.
AKARALI Physta® is the world's first patented freeze-dried water-soluble extraction technology that was jointly developed with the Massachusetts Institute of Technology (MIT)
(US Patent: 7132117, EU Patent: 1313491).
Experience the finest blend of Tongkat Ali with maximum potency for optimal health performance and benefits.
Quality Manufacturing Standards
AKARALI™ is a testament of quality Tongkat Ali, a premium product that is manufactured in Malaysia with world-class manufacturing standards.
With the largest herbal extraction facility in Malaysia, our state-of-the-art research facilities and production facility bring years of Tongkat Ali experience directly to your doorstep.
The finest quality Tongkat Ali product brings real-world performance and health gains. Read our Tongkat Ali reviews to understand more.