We bring you one step closer to a better health
AKARALI ASIA
SINGAPORE
33 Ubi Avenue 3 #06-59,
Vertex Building Tower A,
Singapore 408868
Tel : +658202 0025
MALAYSIA
AKARALI Malaysia
Suite 6.03, Level 6
47800 Petaling Jaya
Selangor Darul Ehsan
Malaysia
Tel : +6012 -2404507
Email : shahid@akarali.com
VIETNAM
MK Pharma / M&K Trading Services Ltd.
No. 40/56 Nguyen Gian Thanh Street,
Ward 15, District 10,
Ho Chi Minh City, Vietnam
Tel : +84 90 100 11 20
AKARALI UAE
ALGERIA
Cite Mohamed Boudaif,
Hammam Dalaa
28005, Msila
Algeria
Tel : +213 676847107 / +213 669047449
AKARALI Australia & New Zealand
AUSTRALIA
AKARALI (AUST) Pty Ltd (ACN: 666852562)
c/o IBuilt WA
Level 8, 5 Mill Street
Perth, WA 6000
Tel: +61 478 123 187
Email: enquiries@akarali.com.au
AKARALI USA
UNITED STATES
Ilan Joffe
Core Supplements LLC
18215 Burbank Blvd, Unit 11
Tarzana, CA 91356
United States of America
Tel : (818)914-5400 
Email : ilan@coresupplementsllc.com
For enquiries related to our products, quality, dosage, usage, manufacturing processes, and research, email directly to shahid@akarali.com
For issues with shipping, customs clearance, late delivery, and tracking, please email us at helpdesk@akarali.com or shahid@akarali.com
For returns and exchanges, please refer to our refund policy, or drop us a line at helpdesk@akarali.com 
For adverse side effects when taking Tongkat Ali supplement, you should immediately report these to your doctor, or to another healthcare professional (eg: a nurse) to obtain medical advice or the necessary treatment.
Please note that AKARALI® is unable to provide medical advice regarding your treatment. Please consult your doctor or pharmacist who is in the best position to advise you about the suitability of a particular treatment.
We like to hear from you.
For general inquiries, feedback or matters related our product, deliveries and quality, please use this form below. 
Engage with us on social for new content, discounts and promotions.
We value your privacy and your personal information is safe with us. Our privacy policy is designed to protect and empower you to make better decisions. We do not share your contact information with 3rd parties without your consent.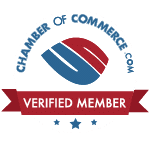 AKARALI delivers the best Tongkat Ali products in the United States, Canada, United Kingdom, Australia, France, Belgium, Netherlands, Ireland, Sweden, Denmark, Switzerland, Germany, Greece, Spain, Luxembourg, Monaco, Austria, Latvia, Croatia, Lithuania, Belarus, Romania, Turkey, Poland, Finland, Singapore, Malaysia, China, Hong Kong, Philippines, Vietnam, Thailand, Russia, Ukraine, Iceland, Kazakhstan, Nigeria, Ghana, Tajikistan, Saudi Arabia, Cambodia, Indonesia, South Africa, Mexico, Brazil and Argentina.