Tongkat Ali is a medicinal herb consumed by the indigenous people in Malaysia for centuries. Its meteoric rise as a trusted herbal supplement comes from decades of clinical trials and research – which has attracted more reviews compared to several years ago.
If you are not convinced by views from medical experts on Tongkat Ali, or the scientific explanation behind Tongkat Ali's mechanism of action, perhaps it is time to consider real-world consumer reviews.
The fact remains that millions of customers have purchased Tongkat Ali on Amazon, but very few are sharing their short-term or long-term reviews about Tongkat Ali.
So does Tongkat Ali live up to its own hype and expectations in the real world?
We will cover Tongkat Ali reviews by men and women from around the world – United States, United Kingdom, Sweden, Vietnam, Russia, Nigeria, Singapore, and many others.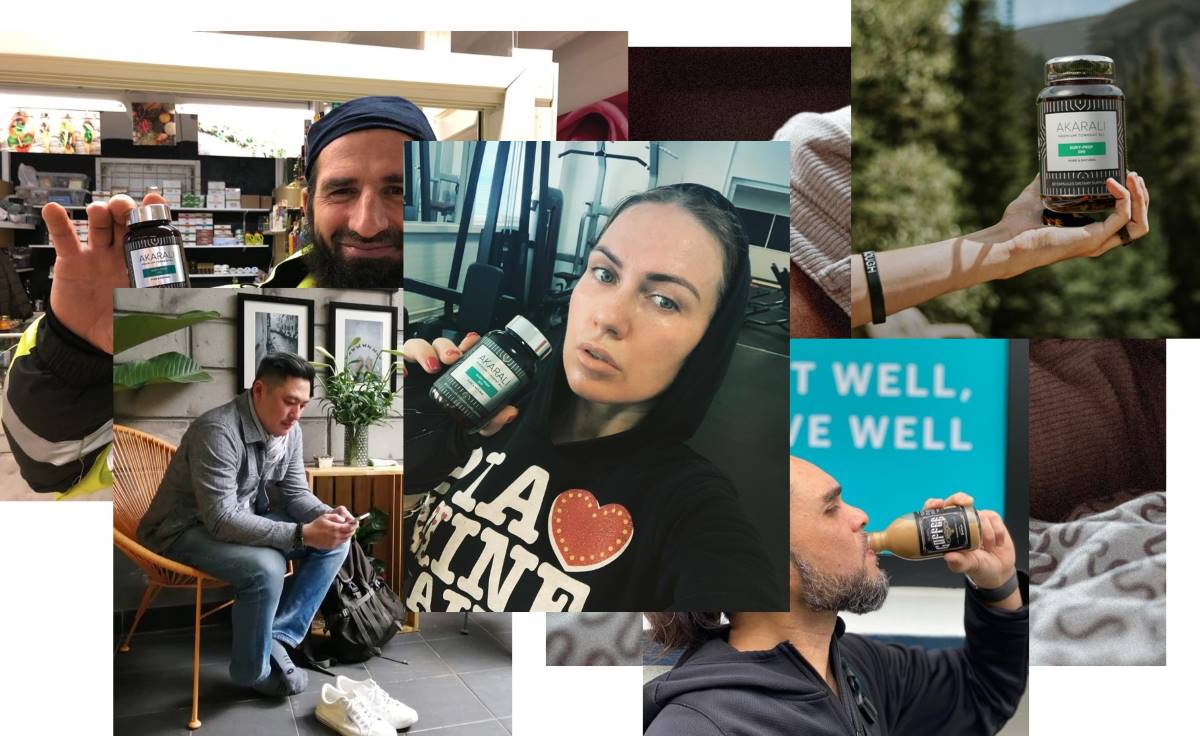 A collection of Tongkat Ali consumer reviews around the world.
Tongkat Ali reviews on men
There are many clinical trials on men, mostly performed with a set of controlled parameters.
But, here is a real-world review of a man consuming Tongkat Ali for six weeks.
Born and raised in the United States, Don Verb started his body transformation with noticeable results at the age of 41. After weeks of moderate weight training and supplementing his diet with Tongkat Ali, he lost a respectable 60 lbs and gained more muscle mass, coupled with greater overall body definition.
In a few words, this is what he said about Tongkat Ali after six weeks.
Don reported his body transformation and better mood were attributed to Tongkat Ali, with a significant amount of weight loss and increase in muscle mass. Source:  Don_Verb
Meanwhile, rapper artist James Goodman from Essex, United Kingdom reported that Tongkat Ali complements well with his current health stack.
He added that his stamina was remarkably improved and he experienced faster recovery (from muscle fatigue) after four weeks – and that is after taking 400mg Tongkat Ali daily.
He claimed he lost a couple of kilos too!
Read more about his experience with Tongkat Ali in this four-week review.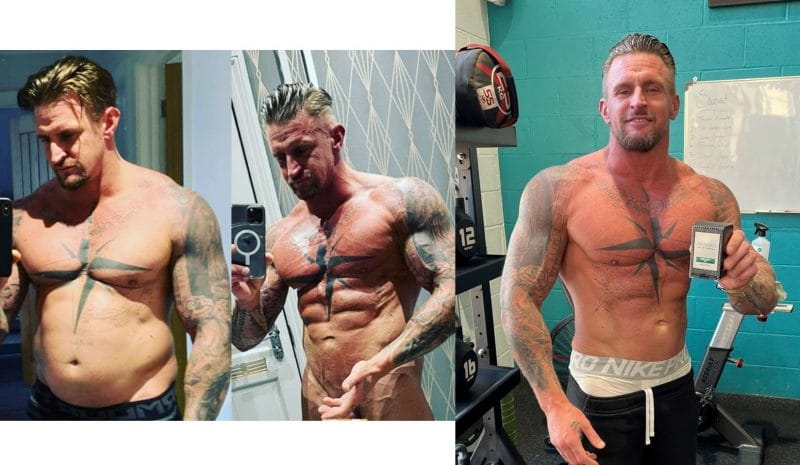 Tongkat Ali accelerated James Goodman's body transformation by promoting leaner muscle mass and reduction body fat. Source Image : James Goodman  
Whilst these reported real-world gains from Tongkat Ali may work for men – this is largely attributed to releasing more free testosterone.
Since women have a lower testosterone amount than men, and it may be on a decline due to age and lifestyle, could Tongkat Ali's mechanism of action work on women too?
So what do women think about Tongkat Ali?
Tongkat Ali reviews on women
Tongkat Ali is ideal for active women looking to maximize their gains in the gym or during exercises.
Since both men and women require testosterone level to function optimally, then Tongkat Ali does its job well to benefit women in certain areas.
In fact, the nature of anabolic properties in Tongkat Ali helps women to gain lean muscle mass (and at the same time promote fat loss) whilst gaining extra strength.
This is extremely helpful if you are seeking to get in shape!
Many postmenopausal female consumers use Tongkat Ali as alternative testosterone replacement therapy (TRT) to improve mood, and even libido.
Meanwhile, Asian women have been embracing the herbal tradition for centuries. 
So what do they think about Tongkat Ali?
Working as a F&B consultant, here is what Ang Tran Mah from Vietnam had to say about Tongkat Ali :
In fact, many women have reported experiencing a "better mood" after consuming Tongkat Ali for several weeks.
Tongkat Ali is clinically tested to improve mood for women by reducing cortisol levels during stressful situations.
A study published by the Journal of International Society & Sports Nutrition showed significant improvement on women's mood, from lower tension, depression, anger and confusion.
Meanwhile, Tongkat Ali is not a stranger to most Asian-Americans. MJ, a fitness and professional coach based in California, talked positively about Tongkat Ali in her video.
She said there is a misconception that testosterone is associated with masculinity and virility – and that Tongkat Ali may be a good supplement for women with low testosterone levels.
These reviews on Tongkat Ali by women breaks the misconception that Tongkat Ali is consumed by only men.
So if you are women in your 30-40s, you can use Tongkat Ali as your daily supplement!
Tongkat Ali reviews on work productivity.
Tongkat Ali received many great reviews from busy professionals and entrepreneurs who seek constant jolt of mental stamina to stay productive.
Adrian Low , a 39-year-old manager in the water treatment industry reported that consuming Tongkat Ali improved his productivity and better mental health when dealing with work stress.
In addition, it improved his cognitive abilities during tough decision-making situations.
These improvements in mood may be attributed to Tongkat Ali. Studies have shown a better mood profile due to lower cortisol levels after consuming Tongkat Ali for four weeks.
Adrian Low and his son on a work trip (Source : Facebook)
Whilst Tongkat Ali supplements may not appeal to some people, Tongkat Ali coffee is another popular choice amongst coffee aficionados.
As a century-old herbal tradition, the blend of caffeine and bio-active ingredients such as alkaloids and quassinoids from Tongkat Ali makes Tongkat Ali coffee a perfect choice to those seeking for instant boost of energy.
Alifdin Zakaria, founder of an artisan coffee brand Kopilah, was amazed on the taste after testing the AKARALI™ Coffee for the first time.
Kopilah Founder, Alifdin at his place (Source: Kopilah)
For a person who drinks 8 cups of coffee a day, his review on Tongkat Ali coffee is a prelude to those who crave an acquired taste with a hint of bitterness.
Black and Latte Tongkat Ali Coffees produced by AKARALI.
Tongkat Ali reviews on long work hours
Is Tongkat Ali ideal to supplement your energy lost if you are working long hours?
When Bosse shared with us his picture after purchasing his first Tongkat Ali from a store in Göteborg, the smile on his face was priceless.
Born and bred in Sweden, let's hear what he has to say about Tongkat Ali.
Bosse holding a box of Tongkat Ali that he bought recently in Göteborg , Sweden. (Source: Facebook)
At 50, Bosse is still working endlessly in his midnight shift for a transport company. In harsh winter condition, this proves to be a challenge at times.
He told us the difference it made after consuming Tongkat Ali – from less fatigue, his ability to work longer hours, and more importantly the smile from his partner every time he reaches home.
This is what he said:
Meanwhile, let's hear from a man who spends 14 hours in his workshop.
Leonardo Sacchetto, a Porsche specialist and also a super-bike racer, switched to a plant-based diet as he approach his mid-40s. That includes taking herbal supplements seriously such as Tongkat Ali.
Leonardo Sacchetto in his Porsche Workshop.
Spending long hours in a workshop demands plenty of physical and mental energy.
His view initial perception of Tongkat Ali changed completely after he decided to include it in his plant-based diet.  A remarkable fine gentleman who perfected the art of engineering with energy and enthusiasm.
Video interview with Leonardo Sachetto, a Porsche specialists with 30 years experience.
British-born Shah Sarazin, who resides in London, was given a true taste of authentic Tongkat Ali for the first time.
At 43 and happily married to a beautiful Malaysian wife, Shah's penchant for traveling and work made him go beyond expectations to explore new ideas and business ventures.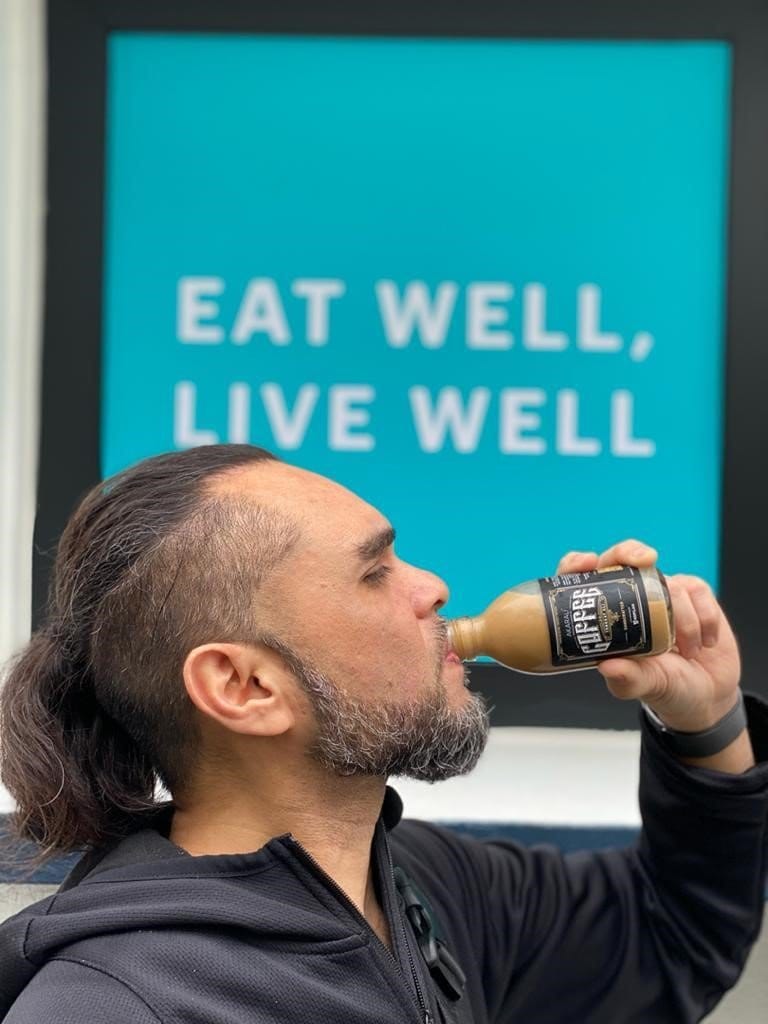 Here is an excerpt from him on Tongkat Ali (which is also found in Google Reviews):
For Nigerian born Emmanuelle who lives in Birmingham UK, he felt that the Tongkat Ali supplement works better for him than the African Yohimbine.
He added that Yohimbine is usually found in veterinary medicine to reverse sedation in dogs, elk and deer despite being popular amongst locals.
Whilst Tongkat Ali counterfeits are plenty in Nigeria and African countries, Emmanuelle was careful to purchase from our official Tongkat Ali store on Jumia.
Quality Tongkat Ali brands such as AKARALI are now available to African consumers on Jumia.
When contacted, he left the following comment on Tongkat Ali to one of our team members:
Despite most of our consumers purchasing our products from our Amazon official store, there are plenty of amazing, but untold stories including reviews that are not captured on Amazon.
The reality is that our bodies react differently, yielding different results and experiences after consuming Tongkat Ali. And this works with other herbal supplements too.
So if you had a good or bad experience with Tongkat Ali, do share your feedback with us.
The world needs more honest reviews on Tongkat Ali than fake positive reviews on Amazon.
Our global Tongkat Ali customer satisfaction survey provides a feedback loop to our research and scientists. Your review and feedback enable ongoing research and development to improve our products.
It only takes less than 3 minutes.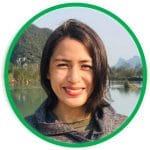 Tongkat Ali Consumer Review 2021 was compiled by Naressa Khan exclusively for AKARALI. 
Naressa contributes regularly on AKARALI. As a writer and journalist, Naressa is all about creating, deconstructing, and reassembling meanings through words. With this approach always in mind, she eagerly explores the nuances in life via the aspects of lifestyle, culture, travel, health, and natural wellness.
Disclaimer: Content published in this article is not intended to promote any brands nor to provide any form of recommendations to purchase or consume medication, drugs or herbal supplement brands directly or indirectly. By reading this, the sole responsibility and decision lies on the reader to perform their own assessment and / or to arrive at an informed decision based on publicly available information. By reading the content published on this website means you are aware on the risks involved in purchasing any of the products or brands mentioned in this article. We highly recommend you and the readers to consult your nearest doctor before making any purchase from this website or any other websites or social platforms after reading this article.