Stop listening to celebrity doctors on unqualified professionals promoting Tongkat Ali supplements online. Find out what medical professionals are saying about Tongkat Ali.
Tongkat Ali was long known as "The Tree That Cures Hundreds Diseases" due to its wide range of health benefits.
But what do top neurobiologist, urologist, psychonutrionist, andrologist and global herbal experts have to say about Tongkat Ali?
In this article, we shall share reviews and opinions from medical / healthcare professionals, scientists, and experts on Tongkat Ali based on available clinical studies.
Summary: Experts Review on Tongkat Ali
We have listed down medical professionals and experts that talked positively about Tongkat Ali.
Dr. Rena Malik – Urologist at University of Maryland, USA
Dr. Shawn Talbott – Psychonutrionist from American College of Sports Medicine, USA
Dr. Ismail Tambi – Andrologist, National Population and Family Development Board Malaysia
Dr. Andrea Militello – Urologist & Andrologist, Rome, Italy
MIT Scientists' Discovery of Tongkat Ali 
A group of MIT scientists discovered and developed a new technology for extracting bioactive ingredients from Tongkat Ali as early as 2000.
The development was a joint research development with the Government of Malaysia to accelerate the development of Tongkat Ali as a medicinal drug.
The discovery was the milestone of the world's first Tongkat Ali patented extract, which has undergone 23 years of clinical tests on humans.
There are more than 26 clinical studies on humans (both men and women) to validate its efficacy on health, safety, and other parameters. Find out more.
Dr. Rena Malik is a Urologist at University of Maryland Medical Center and was named a "Top Doctor" in the specialty of Urogynecology and Urology by Baltimore magazine in 2020. As the co-founder of South Asian Wellness, she covers topics related to South Asian wellness and health.
In her video, she reported scientific evidence of Tongkat Ali in 3 notable areas: Erectile Dysfunction, Testosterone and Stress.  
Her data-driven approach on Tongkat Ali was highly regarded and recorded more than 1 million views on Youtube.
Dr. Rena's reviews on Tongkat Ali were based on credible research/journal publications – mostly involving clinical trials using human test subjects (including placebo controlled groups) with 200mg to 300mg daily consumption.
She concluded that Tongkat Ali offers 3-in-1 benefits and advised the public to search for Tongkat Ali with hot water root extract – which delivers the highest potency/efficacy and is extremely safe in high doses.
Standardized hot-water Tongkat Ali extract such as Physta® has undergone more than 26 clinical trials to date and is recently available on Amazon.
But before you consume high doses, there is one thing you should know.
Dr. Shawn Talbott is no stranger in the field of nutrition and biochemistry in the United States. He is one of the few experts who integrates physiology, biochemistry, and psychology to help people improve mental fitness and physical performance.
His discovery on Tongkat Ali was in the last 8 years was in a collaboration with a group of scientists to examine the effectiveness of Tongkat Ali on muscle strength from increased testosterone levels.
As a veteran who participated in dozens of Iron Man triathlons, trail ultramarathons, national rowing and cycling events, Dr. Shawn's background in Sports Medicine and Fitness Management had attracted him into studying Tongkat Ali's effect on mental health and sports performance.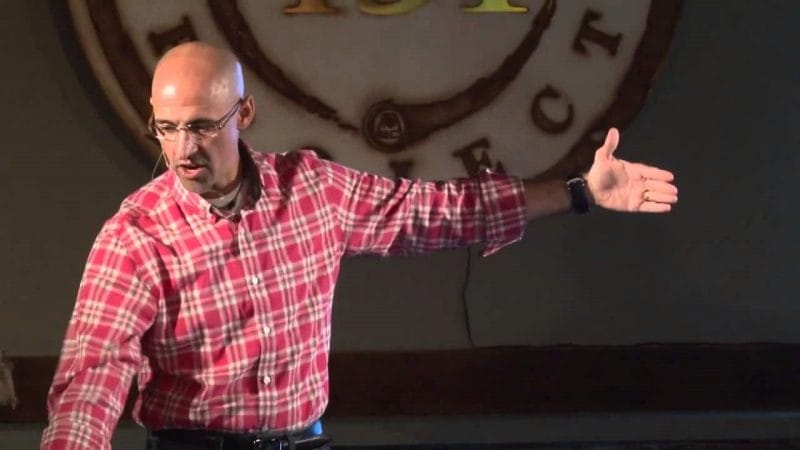 Besides writing books and papers, most of his work has been featured on The Dr. Oz Show, the TED stage, and the White House since 2014.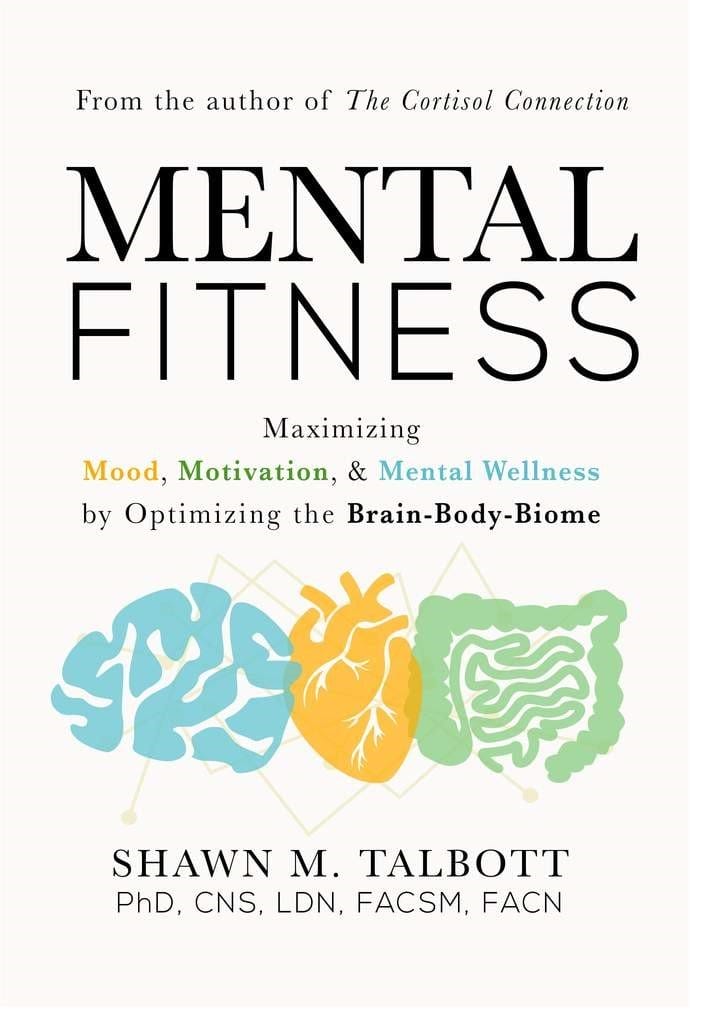 Dr. Shawn Talbott is an established author and expert on mental fitness, where he provides health tips and guide to achieve a better well-being by integrating various disciplines, including nutrition, supplements and exercises.
In a 2014 study to investigate the effect of Tongkat Ali on stress hormones and mood profile in moderately stressed subjects, Dr. Shawn discovered significant improvements in the mood profiles of the test subjects – Tension (-11%), Anger (-12%), and Confusion (-15%).
Stress hormone profile, which is controlled by cortisol and testosterone was significantly improved by Tongkat Ali supplementation over a four-week period, with reduced cortisol exposure by 16% and increased testosterone status by up to +37%.
A separate study that did not involve Dr. Shawn Talbott was the fact that Tongkat Ali has a profound effect on dopamine, i.e the pleasure hormone that makes you smile with joy.
Could Tongkat Ali be the best natural supplement to combat stress and reduce anxiety by regulating the right hormones?
Dr. Ismail Tambi may be one of the earliest experts who validated Tongkat Ali's effectiveness on men's fertility. As an expert on men's fertility for more than 20 years, he spends more than a decade studying natural supplements such as Tongkat Ali since the early 2000s
He is a well-known Malaysia's Clinical Andrologist and he is the head specialist at the National Population and Family Development Board in Malaysia.
He has published 48 papers in the field of reproductive health and andrology. He now serves as an editorial board for the Asian Journal of Andrology.
Operating his own men's clinic in Damai Hospital in Malaysia, his first research publication on Tongkat Ali was in 2010. The paper published on Asian Journal of Andrology did not gain much attention amongst his peers or other global scientists and doctors.
What was deemed as a breakthrough in the late 2000s is the following.
Dr Ismail Tambi conducted one of the most extensive human study on Tongkat Ali during his era – that lasted for 3 years from 2004-2007, where a total of 350 men were identified as having idiopathic infertility (i.e low sperm concentration, decreased motility and abnormal sperm morphology) were given 200 mg of Tongkat Ali extract daily.
Of these 350 patients, 75 patients (with an average age of 32.7 years and a history of infertility of 5.3 years) completed one full cycle of 3 months. And follow-up semen analyses were performed every 3 months for 9 months.
Follow-up semen analyses in these patients showed significant improvement in all semen parameters. Tongkat Ali extract significantly improved the sperm quality in these patients.
Could Tongkat Ali be the answer to combat Erectile Dsyfunction and improve men's fertility?
There is plenty of scientific evidence to prove the effect of Tongkat Ali on libido for your reading pleasure.
Tongkat Ali has been reviewed by top urologists, psychonutrionist, andrologists and other healthcare professionals.
Consumer demands clinically-tested Tongkat Ali that works. Growing clinical trials and research studies have convinced doctors and healthcare professionals on the safety and efficacy of Tongkat Ali.
Tongkat Ali remains a health supplement that has a promising future due to its wide range of applications and benefits. 
Access our database of verified Tongkat Ali clinical studies on humans, and refer to our daily dosage guide and potential list of side effects if you are already consuming one.
Disclaimer
The doctors, specialists, experts and individuals named in this article have no association, partnership or any form of commercial engagement with AKARALI™ brand or products. Whilst these individuals have spoken, mentioned or published the merits and benefits of Tongkat Ali, the content in this article should not be used as a form of recommendation to purchase Tongkat Ali on this website, and it is not intended to serve as medical advice.
We recommend you to consult your doctors or medical professionals for advice before consuming Tongkat Ali.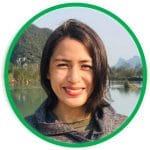 Author
Naressa Khan contributes regularly on AKARALI. As a researcher and investigative journalist, Naressa is all about creating, deconstructing, and reassembling meaningful content through words and facts. With this approach always in mind, she eagerly explores the nuances in life via the aspects of lifestyle, culture, travel, health, and wellness in Malaysia .
Our articles are third party reviewed by our panel of experts and medical advisors to ensure the facts are accurate and credible. These are validated against multiple source references which include but not limited to research studies, peer-reviewed journals, pre-clinical studies, clinical tests and other credible publications.
Our panel of medical advisors and experts are highly experienced in their individual fields. However, they do not provide any medical advice or recommendations arising from content published in this article.
Disclaimer: Content published in this article is for educational purposes and not intended to promote any brands nor to provide any form of recommendations to purchase or consume medication, drugs or herbal supplement brands directly or indirectly. By reading this, the sole responsibility and decision lie on the reader to perform their own assessment and / or to arrive at an informed decision based on publicly available information. By reading the content published on this website means you are aware on the risks involved in purchasing any of the products or brands mentioned in this article. We highly recommend you and the readers to consult your nearest doctor before making any purchase from this website or any other websites or social platforms after reading this article.