Last Update: 3rd April 2023
Millions of people consume Tongkat Ali each year to revitalize health and promote better well-being. And there are only two countries in the world that harvest Tongkat Ali, i.e Malaysia and Indonesia.
This article shares why Malaysia is the best country to source authentic Tongkat Ali.
Learn more about what Malaysia has to offer with its exceptional biodiversity that enables quality Tongkat Ali to grow, Tongkat Ali extraction technologies, Tongkat Ali standardization, and  Government-funded initiatives.
Summary
Malaysia is blessed with 130 million-year-old rainforests, a perfect ecosystem to produce quality Tongkat Ali plants with the highest bioactive content.
Malaysia is the first to produce patented freeze-dried extraction technology for Tongkat Ali – which delivers better quality and higher potency.
Malaysia's Government has been supporting the commercialization and research development of Tongkat Ali for decades.
Malaysia is the first country in the world to publish a Tongkat Ali standard known as MS 2409, a quality standard that ensures the best potency, efficacy and safety.
Malaysian Tongkat Ali has a long history filled with tradition and wellness culture.
Malaysia has long been under the radar as the best country to source potent Tongkat Ali plants. Thanks to its long history and biodiversity, Tongkat Ali is quintessentially Malaysian.
In fact, the word "Tongkat Ali" (or Akar Ali) originates from the Malay language used by the indigenous people for centuries.
Malaysia is the pioneer in Tongkat Ali research which contributes to global growth and mass adoption.
Early coverage by Reuters showed that Malaysia led the Tongkat Ali race as early as 2007, with a massive push by the Government of Malaysia.
Buying Tongkat Ali is essentially buying a piece of  Malaysian history You are also buying a piece of mind from Malaysia's decades of investment and clinical trials to ensure proven health benefits from Tongkat Ali. 
Fast forward to the present times, Malaysia now produces high-quality Tongkat Ali extract that complies with the Malaysian Tongkat Ali Standards MS2409.
AKARALI is the world's first clinically tested Tongkat Ali brand with US-patented Physta extract that is sourced through sustainable Tongkat Ali harvesting. This is made possible by working with the local indigenous community, Orang Asli, on a long-term green harvesting.
Malaysian Tongkat Ali (or Malaysian Ginseng) is touted as the best Tongkat Ali in the market due to exceptional wild harvesting techniques and superior extraction protocol, coupled with quality standards in its manufacturing processes.
In this article, we shall dive deep into what makes Malaysian Tongkat Ali so popular globally compared to Indonesian Tongkat Ali.
Tongkat Ali is carefully preserved and harvested in Malaysia within sustainability and quality measures. 
Approximately 90% of Tongkat Ali sold in the market is sourced from either Malaysia or Indonesia.
Most general consumers are not aware that the top Tongkat Ali brands today are using raw Tongkat Ali materials sourced from Malaysia or Indonesia, despite being made in the US.
The rise of cheap quality Tongkat Ali extract from China is a growing concern in America. Most of the raw Tongkat Ali roots are sourced illegally from Indonesia and mixed with sawdust and contaminants before being re-exported to the US.
Now here are 5 reasons why Malaysian Tongkat Ali remains the best Tongkat Ali in the world.
1. Best Soil Fuels the Best Tongkat Ali
Tongkat Ali roots sourced from Malaysia have higher bioactive ingredients compared to Indonesian Tongkat Ali due to the soil quality.
Scientists believe that the best soil fuels the best plant. And the soil is the link between the air, water, rocks, and organisms, thus it is responsible for many functions in the natural ecosystem. 
The fact is, Malaysia is blessed with rich biodiversity including soil that is rich in nutrients. The best Tongkat Ali plants are left to grow naturally in 100 million-year-old Malaysian rainforests, fueled by the best soil with the best nutrients. 
The best Tongkat Ali is left to grow for at least five years to ensure the root produce the highest level of bio-active ingredients.
The best and finest Tongkat Ali can be found in remote locations of Perak and Pahang, most locations are free from any human contamination and pollutants. 
In general, Malaysian Tongkat Ali has lower levels of toxicity (such as leads, and mercury) compared to Indonesian Tongkat Ali.
Indonesian Tongkat Ali may be filled with higher mercury and lead due to close proximity to illegal mining in Kalimantan and other remote parts of Indonesia.
In comparison, Malaysian rainforests such as the Royal Belum, are globally recognized by the UNESCO World Heritage as being one of the oldest forests in the world. Read more here
The best Tongkat Ali grown in Malaysia are often healthy and left to grow until it reaches full maturity within 5 years to 10 years.
The harvesting technique and zero-deforestation effort are developed through policies, framework and enforcement by public-private sector initiatives led by the Government of Malaysia.
This effort enables the Tongkat Ali plant to be commercialized without causing damage to the natural ecosystem.
The best Tongkat Ali roots are often handpicked by artisans with years of experience.
2. Best Herbal Extraction Technology
Malaysia founded the first proprietary extraction method for Tongkat Ali using hot water standardized extract.
The world's first patented Tongkat Ali extract known as Physta was invented in Malaysia in collaboration with the Massachusetts Institute of Technology (MIT), United States in the early 2000s.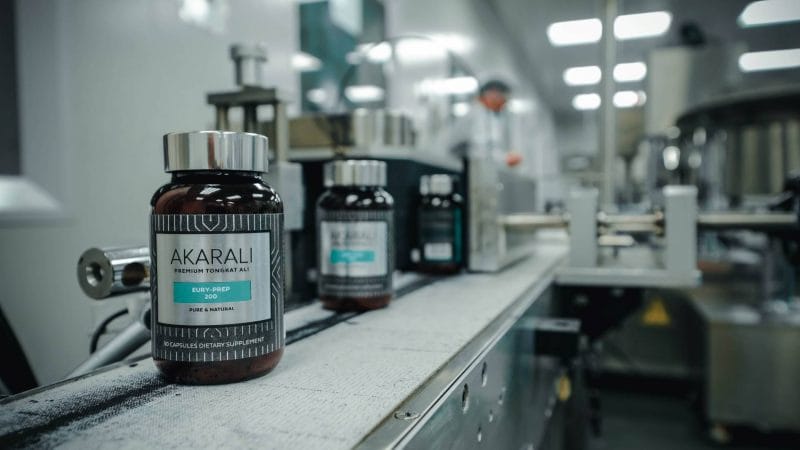 The best Tongkat Ali brand such as AKARALI is manufactured by Biotropics, one of few USFDA-approved facilities in Malaysia.
Physta® formulation, is a patented extraction technology that is exclusively available in all AKARALI™ products. 
Physta® Tongkat Ali formulation is clinically tested on humans with 26 clinical trials that ensure the highest potency and maximum absorption of bio-active compounds. This makes Physta the best Malaysian Tongkat Ali extract in the world.
Below depicts the Physta® Tongkat Ali extraction processes.
The Phsyta® formulation contains standardised quantity chemical compounds to ensure the therapeutic values from Tongkat Ali are maintained 
AKARALI Physta was developed in partnership with Biotropics Malaysia, an investee company of Khazanah Nasional, Malaysian Sovereign Wealth Fund under the Ministry of Finance.
AKARALI is one of the few clinically tested Tongkat Ali brands in the market that delivers highest potency, efficacy and safety.
Khazanah's investment in traditional medicine has placed Tongkat Ali as one of the best and most popular herbal supplements globally.
3. Enforcement & Government Support
Buying Tongkat Ali from Malaysia gives you the ultimate peace of mind. Tongkat Ali industry in Malaysia is backed by strong policies, standards and enforcement by the authorities.
Malaysian Government strictly enforces rules and regulations related to the herbal industry including Tongkat Ali.
Do you know that it is illegal to export Tongkat Ali in it's raw form?
If you were caught smuggling a raw Tongkat Ali root outside of Malaysia, you will be arrested, fined, or worst still, jailed in Malaysia! 
That's the reason why many prefer Malaysian Tongkat Ali compared to Indonesian Tongkat Ali.
Yellow Tongkat Ali is still regarded as one of the best Tongkat Ali root compared to Black and Red Tongkat Ali in Malaysia.
Meanwhile, the health authorities in Malaysia are constantly monitoring illegal, fake and counterfeit products in the market. Every product sold in the market or for export is vetted by the Ministry of Health in Malaysia.
If you are unsure, here is the list of banned herbal supplements published by the Malaysian drugs & health authorities.
4. Standardization, Authenticity & Trust
Malaysia is the first country in the world that publishes Tongkat Ali standard known as the Malaysian Standards MS2409.
The Tongkat Ali standard is known as MS 2409 prescribes the quality standards for the Tongkat Ali extraction process and manufacturing practices.
This standard includes safety measures such as microbial load limit and heavy metal content.
One of the best Tongkat Ali brands such as AKARALI™ has eurycomanone between 0.8% to 1.5%, making it one of the more potent Tongkat Ali in the market today.
Sustainable harvesting is practiced by most Tongkat Ali manufacturers in Malaysia, by collaborating with Orang Asli (i.e indigenous) that lives in deep rainforests of Malaysia.
For instance, harvesting of Tongkat Ali is manually done using hand-held tools like the one shown below to minimize damage to the rainforests.
Sustainable harvesting means each Tongkat Ali plant harvested is replaced with 3 new plants.
Malaysia's approach to green harvesting has attracted many herbal experts.
On a lighter note, herbalist Chris Killham visited Malaysia many years ago to discover the best Tongkat Ali.
His story was published in ABC News  and soon gained global interest as it was touted as the next natural viagra. 
He went deep into the rainforests of Malaysia to discover Tongkat Ali and many other interesting findings.  You may read his full story here.
The best method to gain the most from Tongkat Ali root is to allow it to dry in order to remove excess water content.
Tongkat Ali is a great Malaysian story that is filled with a rich history, dating back from the 1600s to centuries of tradition of natural wellness.
Malaysian Tongkat Ali was once a symbol of power for the Malay rulers. The painting of the Tongkat Ali plant shown below was a special gift by the Malay rulers to General William Farquhar in the 1800s.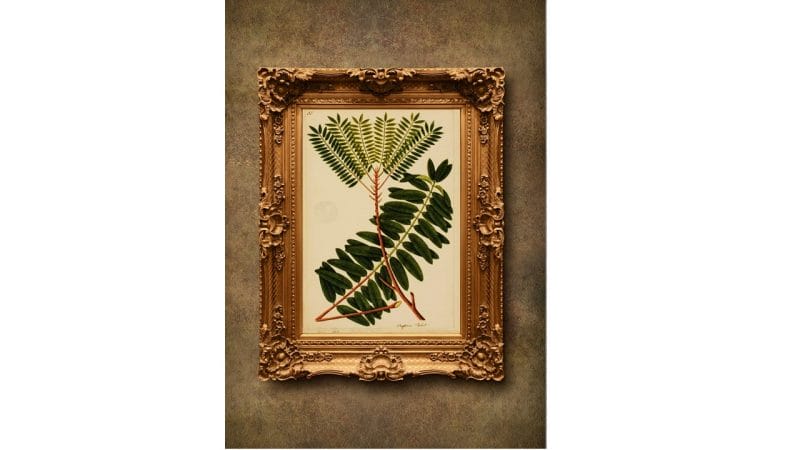 William Farquhar was believed to be one the first Scottish to receive such a gift from the locals during the first attempt by the British to land a foothold in Malaysia in 1786.
You can still purchase the best Tongkat Ali supplement in Singapore, but the raw materials are mainly sourced from Malaysia.
To wrap up, the above reasons forms the answer to the fundamental question,
Is Malaysia the best country that produces quality Tongkat Ali?
Yes, Malaysia produces the best quality Tongkat Ali due to exceptional wild harvesting techniques, decades of research to develop the best extraction protocols and compliance with the highest pharmaceutical quality standards.
Search results from Bing and Google provide you with the same answer.
And Malaysia is the best country to source raw Tongkat Ali extract. Malaysia is a clear winner after decades of public-private effort to bring the world's best Tongkat Ali to consumers.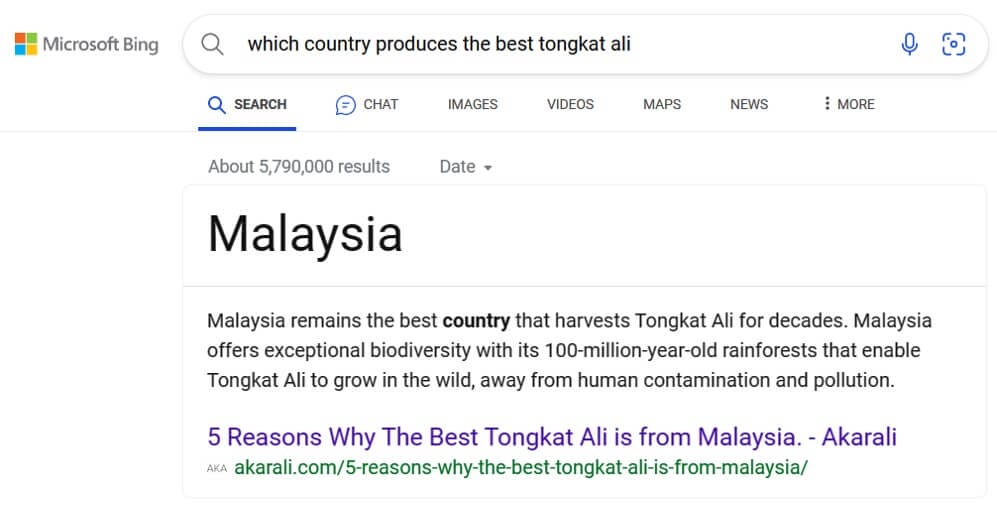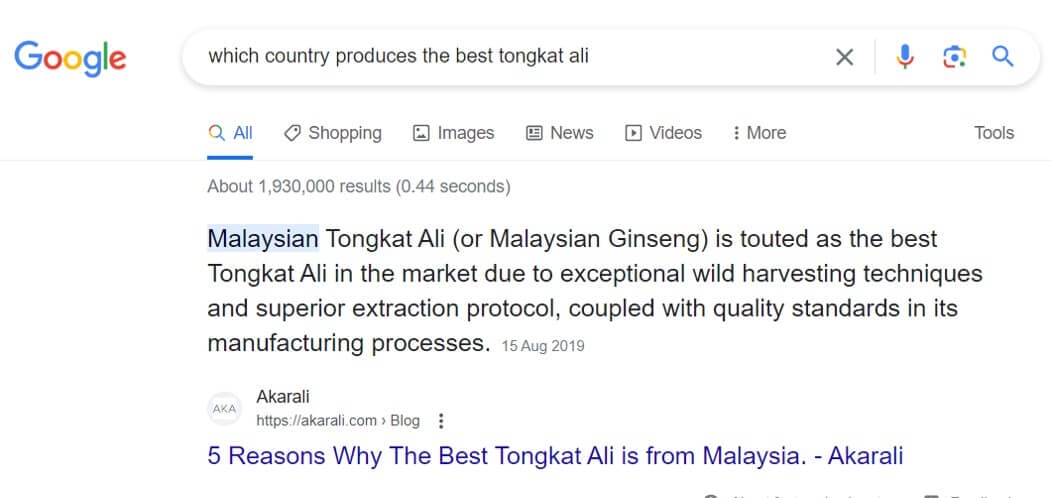 Tongkat Ali is a hallmark of national heritage in Malaysia for centuries. 
Decades of research and clinical trials have positioned Malaysia as the best country to source quality Tongkat Ali extract and products. 
Other factors such as quality and safety standards have built strong consumer confidence in buying Malaysian Tongkat Ali supplements such as AKARALI.
You can be assured that Tongkat Ali from Malaysia delivers the best outcomes for your health goals.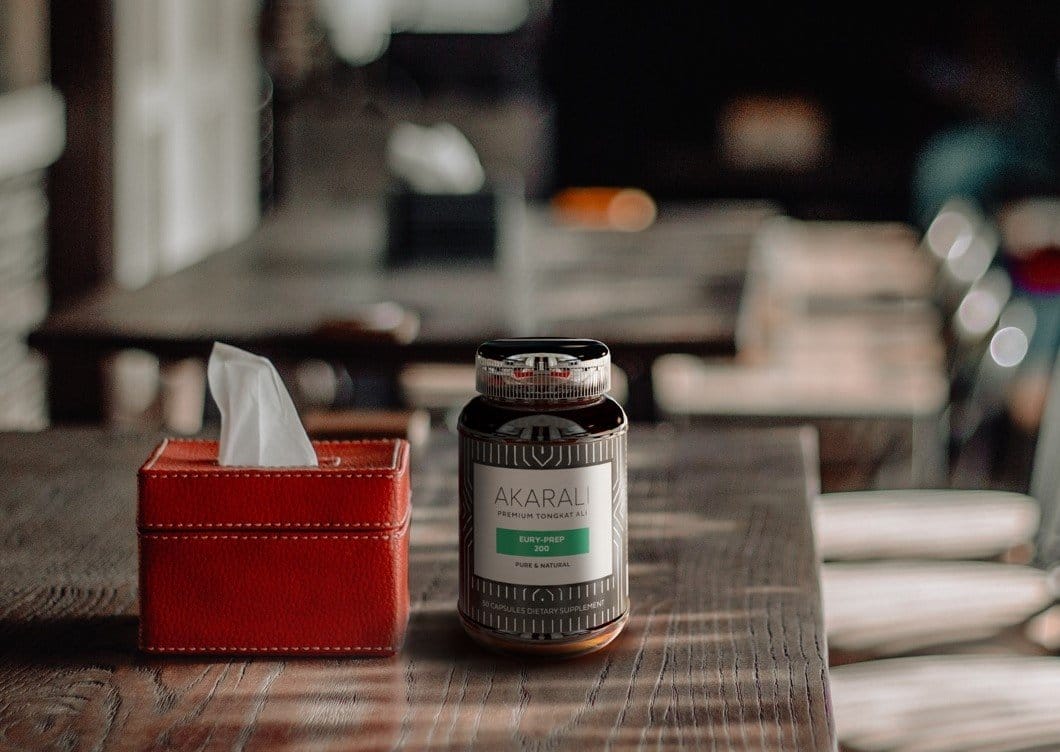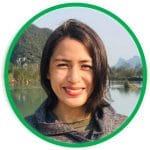 Naressa Khan contributes regularly on AKARALI. As a writer and journalist, Naressa is all about creating, deconstructing, and reassembling meanings through words. With this approach always in mind, she eagerly explores the nuances in life via the aspects of lifestyle, culture, travel, health, and wellness.