Tongkat Ali is just not for men. This review will give you more experiential insights into Tongkat Ali and how it benefits women in many ways.
Yes, there are a handful of female reviews of Tongkat Ali in our global consumer review archives. But this Tongkat Ali review brings in-depth feedback from women across various age groups.
We bring you real-life experiences from women who have tried Tongkat Ali for the first time.
Our female reviews of Tongkat Ali are by real people with minimal experience taking herbal supplements. Some have never heard of Tongkat Ali too!
Tongkat Ali benefits the female community across ages, in particular for women approaching 40. And women between 50s and 60s gain the most benefit from Tongkat Ali.
But you may wonder if Tongkat Ali benefits young active women in their 20 or even 30s?
Now, this review is the most comprehensive Tongkat Ali reviews by female users, female athletes and sports enthusiasts, submissive vixens, active mothers, menopausal mothers, queen mothers and hardworking alpha women from around the world.
Meet Riley Mae from UK, our female test review participant who has never heard, or tried Tongkat Ali in her life.
Whilst she has heard about it, Tongkat Ali never comes across as one of the supplements that she would buy to complement her active lifestyle.
But now that has changed.
Brief Profile:
Name: Riley Mae
Age : 22
Location: Colchester Essex, UK
Tongkat Ali dose: 200mg daily / OFF and ON cycle for 4 weeks.
Personality: Outgoing and adventurous, with alpha female characteristics.
Prior experience with herbal or Tongkat Ali: No (zero exeprience)
Tongkat Ali Review by a Young Adult Female
When we first approached Riley in Colchester Essex, she was extremely doubtful about this whole review idea. Only because she wasn't aware about Tongkat Ali's existence and how it could benefit her.
If you are born in the 2000s, or if you are Gen-Z, chances are you will find the existence of Tongkat Ali (and its corresponding health benefits) is rather (a) shocking, or (b) too-good-to-be-true.
To be honest, Tongkat Ali is rather popular in the UK by the sports & fitness community, albeit consumed more widely by men than women.
And coming from a small town with 1.8 million population, Riley is definitely a bit more conversative when it comes to trying new things, despite her global adventures to exotic places like Bali and Mexico.
On her initial skepticism, she felt that Tongkat Ali is a supplement designed for men. Well, at the end of this review we proved her wrong.
After getting her to do some research about Tongkat Ali (and we meant hours of reading and explanation), it didn't take a while for Riley to come back to our AKARALI team to do this review.
We spent hours with Riley to also understand her lifestyle, her exercise routine, her daily nutrition and diet requirements before giving her the taste of Tongkat Ali.
As you know, Tongkat Ali's effect on women can vary depending on various conditions, especially during menstrual cycle as your hormone fluctuation affects various function of your body including mood, etc.
Due to women's inherent hormone cycle, this explains why Riley has days where she feels extra tired, moody and having to fight her own nightmares.
As for Riley, her objective for this Tongkat Ali review is a straightforward one.
She is curious if Tongkat Ali can have any affect on her strength at the gym, and of course other benefits too.
We gave her a hint that Tongkat Ali may improve her mood due to the effects of cortisol and dopamine (the feel-good hormone).
Well, that was the deal clincher. So it didn't take much persuasion for her to give Tongkat Ali a try.
Being an alpha female (with studies showing higher testosterone than most women), Riley is super-obsessed with her hours at the gym. We she is the epitome of a gym-rat.
Tongkat Ali Female Review: After Four Weeks
Does Tongkat Ali work for women?
For most women, you can feel an instant response or boost of energy. Tongkat Ali works well for alpha women too. Here is what Riley Mae has to say.
Now, we gave Riley AKARALI EURYPREP 200, where each capsule contains 200mg of clinically tested Physta® Tongkat Ali extract for 30 days.
And since she is in her early 20s, we recommended Riley to take 1 capsule (200mg) for 5 days a week, with an alternate weekly OFF / ON cycle.
Note on Tongkat Ali dosage for women
Recommended daily dose for most women ranges from 50mg to 200mg with weekly ON/OFF cycle.
If you are into endurance sports, take 200mg daily with weekly ON/OFF cycle.
As a reference to all female Tongkat Ali users, there are various dosage options that are available for you to choose from based on your health objectives.
Based on Riley's workout training regime, 200mg of Tongkat Ali daily is ideal to give that energy boost before hitting the gym in the morning.
In fact, Tongkat Ali is a popular pre-workout and post-workout supplement that is used by active young adults including female athletes and sports amateurs.
Given the inevitable rise and fall of testosterone throughout the day (see chart below), it is best to consume Tongkat Ali in the morning after your first meal to give that added testosterone boost your body needs before exposing yourself to strenuous exercises.
This makes Tongkat Ali suitable for physically-demanding jobs, or if you are working night shifts. It helps to restore hormonal balance and keeps you energized and focused all day.
Testosterone changes hourly depending on the time of the day. It is best to consume Tongkat Ali when you need it the most.
For Riley, it worked well for her.
Riley said "I didn't realize I was doing more reps at the gym after taking Tongkat Ali for one week"
"The energy boost was simply fantastic" she said when we contacted her on the phone.
Feedback on Tongkat Ali by Riley
Improved Strength: 
More strength at the gym, with more reps during weight training
Improved Energy: 
"Definitely got a lot of energy"
Improved Focus & Mood: 
Improved Fat Loss & Lean Muscle: 
" I noticed like fat loss and more lean muscle"
Improved Skin: 
"The anti-aging properties have done a big difference to my skin"
On the last bit on skin improvement, we were quite shocked to hear the effect of Tongkat Ali on women's skin. But here we know that Tongkat Ali has an effect on testosterone, estrogen and cortisol, which may bring positive impact on skin.
Testosterone and Skin
Testosterone binds the sensory receptors of the sebaceous glands, this stimulation activates the glands to produce more sebum, and the hormone also creates a similar effect on the pores making them larger.  Due to the large pores, the skin is able to quickly absorb the oils which moisturize and make it supple.
Estrogen and Skin
The hormone estrogen is responsible for making skin look younger due to the hyaluronic acid it produces. Increasing estrogen has a positive impact on the skin and Tongkat Ali has shown to increase estrogen by 33% in young adults.
Regardless, women are using natural testosterone booster supplements like Tongkat Ali as a safe alternative to TRT or HRT.
If you are in your 50s or 60s, Tongkat Ali is an effective hormonal supplement to boost your testosterone and estrogen too!
Here is a quick review.
Tongkat Ali Reviews: Aging Women
We recently received a positive review from a 67-year-old woman in the UK who uses Tongkat Ali to revitalize her health and energy. She reported more energy after consuming Tongkat Ali.
Here is a short commentary of how Tongkat Ali has changed her life:
Tongkat Ali Reviews: Adult Women
Stacie who is in her late 20s, reported that Tongkat Ali reduces her anxiety and boosted her energy. Residing in the UK, Stacie is active in her daily exercises and use Tongkat Ali effervescent drink and supplements to maintain her energy throughout the day. 
Hear what she has to say about Tongkat Ali:
Adult women with B12 deficiency reported less fatigue, better sleep, better memory and cognitive function after taking Tongkat Ali. This may attribute to the cortisol effects of Tongkat Ali in balancing the mood and energy levels.
Watch Chloe talks about her experience and review of Tongkat Ali as she juggles with her daily tasks.
Does Tongkat Ali work on women? Yes. There are many visible benefits and secrets from Tongkat Ali that are waiting to be discovered by millions of women around the world.
Tongkat Ali revitalizes women's health regardless of age. It is reported to have helped many women to overcome stressful situations at work that consumes physical and mental energy.
And it benefits women who are active at the gym to accelerate strength and reduce weight loss by promoting leaner muscle.
The positive effects of Tongkat Ali on women are underpinned by its ability to regulate and restore reproductive hormones.
So if you feeling lethargic, demotivated or showing some symptoms of androgen deficiencies as you hit your late 40s, or even as early as 30s in some cases – then this is the best time to consider Tongkat Ali.
If you are an alpha female, young or constantly active in the gym like Riley – you can equally benefit more from Tongkat Ali's energy-boosting capability; driving your testosterone to its optimal level and helping to develop that extra lean muscle that you aspire.
If you have tried Tongkat Ali, do share your review in the comment below. We need more reviews from women just like you!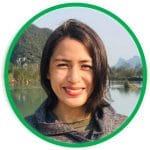 Naressa Khan contributes regularly on AKARALI. As a researcher and investigative journalist, Naressa is all about creating, deconstructing, and reassembling meaningful content through words and facts. With this approach always in mind, she eagerly explores the nuances in life via the aspects of lifestyle, culture, travel, health, and wellness in Malaysia .
Disclaimer: Content published in this article is not intended to promote any brands nor to provide any form of recommendations to purchase or consume medication, drugs or herbal supplement brands directly or indirectly. By reading this, the sole responsibility and decision lies on the reader to perform their own assessment and / or to arrive at an informed decision based on publicly available information. By reading the content published on this website means you are aware on the risks involved in purchasing any of the products or brands mentioned in this article. We highly recommend you and the readers to consult your nearest doctor before making any purchase from this website or any other websites or social platforms after reading this article.