Last Updated : 26th March 2022
Millions of Tongkat Ali products are sold in the United States each year but finding quality Tongkat Ali is exceptionally tough. There are many Tongkat Ali brands that are short-changing consumers with low-quality 200:1 Tongkat Ali extract, non-standardized extracts and non-clinically tested products.
If you are tired of getting cheated when buying cheap Tongkat Ali products in the USA (which are mostly produced illegally in China), then this article is for you.
This article shares a useful buying guide including tips to find the best quality Tongkat Ali supplements or extracts.
Summary: How to find quality Tongkat Ali
✅ Choose mature Tongkat Ali roots harvested for 5 years or longer. Mature roots have higher bioactive compounds (i.e more potent)
✅ Never fall for the 200:1, 500:1 Tongkat Ali extraction ratio. 
✅ Check on the country of origin (Malaysia vs. Indonesia)
✅ Look out for reputable top Tongkat Ali brands that are clinically tested on humans for potency and safety.
✅ Choose hot-water standardized extract which provides higher potency & safety limits
✅ Stick to single-origin Tongkat Ali products from Malaysia
However the harsh reality of the unregulated herbal supplement is this.
According to scientists and experts, there are only a handful of quality Tongkat Ali supplements that you could find.
And we will share the quality attributes of what defines a quality Tongkat Ali in this article to guide your buying decision.
Since its first discovery centuries ago, quality standards of Malaysian-produced Tongkat Ali has undergone a massive transformation, largely driven by public-driven policies by the Malaysian Government.
From the strategic research partnership with MIT to the development of the first Tongkat Ali standards (Malaysian Standard MS2409), hundreds of research and clinical trials have been conducted to validate Tongkat Ali's wide range of health benefits.
Along with positive reviews by medical and herbalist experts, Malaysia is now the top country that produces quality Tongkat Ali extracts compared to its neighboring countries, Indonesia, Vietnam and Cambodia.
MIT-Malaysia Tongkat Ali Research
Learn how MIT-Malaysia Tongkat Ali research partnership has transformed the industry landscape by elevating Tongkat Ali quality standards.
For example, the finest quality Tongkat Ali extract such as MIT-formulated AKARALI Physta®, has undergone more than 26 clinical trials, with 140 million doses of extract produced and sold in 32 countries since 2003.
Physta (also known as LJ100 in the US) has the finest quality Tongkat Ali extract which adheres to some of the golden rules (and quality standards) that we are about to share in this article.
Golden Rules: How To Find The Best Quality Tongkat Ali
There are six golden rules when finding the best and high-quality Tongkat Ali products.
If you exercise all the six rules, you will ultimately experience the best of what Tongkat Ali can offer, both in terms of health benefits and value.
1. Buy mature Tongkat Ali roots
Here is the first golden rule. 
Tongkat Ali root has the highest bioactive ingredients as it absorbs the most nutrients from the soil.
Therefore, it makes absolute sense to purchase Tongkat Ali root extract, and not bark or leaf extract.
However, before the root can generate and store the bioactive ingredients, it needs time to grow!
Yes, quality Tongkat Ali is when you allow the plant to grow and consume more nutrients over a longer period.
Ideally, the best mature Tongkat Ali roots are between 4 to 5 years depending on the soil, temperature, and location. Some Tongkat Ali plants could not grow to the required height and diameter due to soil conditions, temperature and excessive sunlight exposure.
Senior scientist Dr. Annie George spends the last 10 years studying Tongkat Ali bioactive ingredients from various samples and trees in Malaysia.
However, industry observers reported Tongkat Ali manufacturers and suppliers often harvest young premature plants that are less than 3 year old.
Premature plants, averaging 2-3 year old, are often harvested illegally for mass export to China, and sold as Tongkat Ali powder extract to the United States.
Cheap but low-quality Tongkat Ali extract doesn't guarantee a consistent level of eurycomanone, eurypeptides, saponin and other beneficial bioactive ingredients that your body needs.
2. Don't fall for 200:1 Tongkat Ali
100:1, 200:1, or 500:1 is a misleading extraction ratio that should not be used as a biological marker to represent a quality Tongkat Ali extract.
Many believed that 200:1 Tongkat Ali is more potent and that is not true. More often than not, the concentration ratio is often abused by manufacturers and marketers as a misleading potency indicator.
Therefore, 200:1 or 500:1 Tongkat Ali extract does not guarantee any health benefits.
The reality is, that a true potency indicator of any botanical or medicinal drugs is measured by the efficacy (of Tongkat Ali) in delivering the required health benefits based on specified dosages.
Is 200:1 Tongkat Ali the most potent? 
200:1 is a concentration ratio that is commonly used by herbal manufacturers to represent the production output gained from a herbal extraction process.
200:1 is not a potency or efficacy indicator. 
200:1 Tongkat Ali is not necessary the most potent or the strongest.
200:1 Tongkat Ali extract was, and still a marketing tool to deceive consumers into believing the higher extraction ratio brings "higher potency"
200:1, 500:1 or 100:1 are not often not regulated by USFDA, which is not regarded as a standardized extract protocol by large industry manufacturers.
Here is a quick explanation behind 200:1 Tongkat Ali extract.
 200:1 Tongkat Ali extract means it takes 200 kg of Tongkat Ali to produce 1 kg of Tongkat Ali extract.
However, here is the ugly truth.
Many herbal manufacturers cut corners by using 200 kg worth of Tongkat Ali's bark, leaves and branches (instead of 100% pure root) to produce the 200:1 extract.
With no regulation, standards and supervision, the result that you get from most Tongkat Ali sold on Amazon is an inferior product with little to no health benefits.
The above illustrates the difference you get from a quality Tongkat Ali vs. a low quality Tongkat Ali using a 200:1 concentration ratio example.
Now, think twice before buying "quality" 500:1 vs 200:1 Tongkat Ali products.
We shall explain why a quality herbal extraction method that deploys a standardized extract protocol brings higher quality than the traditional 200:1 or 500:1 extraction ratio method.
3. Country of origin is important
The third golden rule is equally important and easy to spot.
Regardless if the Tongkat Ali product is made in the USA, always check the country of origin where the raw Tongkat Ali is sourced.
And chances are, most Tongkat Ali extracts are exported into the US – either from Malaysia, Indonesia, or even China.
Sadly, one few honest quality Tongkat Ali products display the country of origin on their labels. And most Tongkat Ali products in the US have shy away from admitting that the Tongkat Ali extracts are formulated from unknown labs in China.
Malaysia or Indonesian Tongkat Ali. Which is the best? 
Here are some key facts:
90% of raw Tongkat Ali in the market today comes from Malaysia (and some of parts of Indonesia of course).

Indonesian Tongkat Ali manufacturers are notorious for cheating their customers with sub-par quality extracts.

Indonesian Tongkat Ali has higher mercury due to rampant illegal mining, which caused damages to the soil with higher toxicity found in most parts of Indonesia and the Kalimantan area.

China Tongkat Ali manufacturers smuggle Tongkat Ali illegally from Indonesia and resell it in the US market.
4. Look out for reputable brands
The fourth golden rule applies if you are brand conscious when searching for the finest Tongkat Ali products. If health your new wealth, then you should!
Now, look beyond the glossy branding hype by independent Tongkat Ali resellers or brands with fancy social media influencers on Amazon.
The reality is this.
Reputable nonchalant but high-quality Tongkat Ali brands are often clinically tested for safety, potency and efficacy.
Avoid unbelievably cheap Tongkat Ali products too. There is always a catch behind exceptionally low prices – it may cause adverse effects as experienced by many.
Like Don who reportedly experienced nausea after taking Tongkat Ali in his two-week review, we totally understand his frustration.
With more than 100 brands of Tongkat Ali (with various names such Pasak Bumi, Long Jack, etc), how do you identify a trusted Tongkat Ali brand?
Before making a purchase, please consider reading the Tongkat Ali Global Brand Survey which includes compilation more than 20-50 popular Tongkat Ali brands around the world including price comparison, price per capsule and others.
You can view it here.
5. Check the herbal extraction method
200:1 or 500:1 Tongkat Ali extract may not guarantee its potency. There are some common Tongkat Ali extraction methods that you should know about.
Tongkat Ali extraction methods 
Ethanol extraction – most common, cheap to extract but with lower bioactive compounds
Hot-water extraction – rare with higher quality bioactive compounds
Hot-water freeze-dried extraction – super rare and with the highest bioactive compounds
Some of the finest Tongkat Ali products such as AKARALI adopt one of the most complex herbal extraction methods shown below:
Whilst extraction protocol matters, the best Tongkat Ali herbal extraction technology must be clinically tested by certified scientists and qualified personnel to ensure the amount of bio-active ingredients are beneficial to your health (eg: testosterone, DHEA, libido, muscle growth).
To achieve this, Tongkat Ali extraction processes must be standardized.
Facts: Standardized Tongkat Ali Extract
Standardized Tongkat Ali extract ensures the consumer is getting a product in which the bioactive compounds are consistent from each batch of production.
Standardized Tongkat Ali extracts have higher efficacy and deliver more health benefits. In addition, it delivers consistent results and is used widely for clinical tests by medical professionals.
Some standardized Tongkat Ali extract conforms to quality and safety compliance outlined by national standards such as the Malaysian Standard MS2409.
Patented standardized Tongkat Ali extract such as MIT-formulated Physta® offers higher potency and consistency which results in higher than average bio-absorption and superior health benefits across different demographics of users.
Real-world reviews showed a noticeable increase in lean muscle mass and weight loss in two weeks, after consuming standardized Tongkat Ali hot water extract.
The freeze-dried extraction method is adding a layer of refinement to the hot water standardized extract to retain its potency. More on the industrial method of freeze-drying here
6. Stick to Single Origin Tongkat Ali
Single-origin Tongkat Ali roots are highly sought after as it offers better agricultural and sustainability practices.
Single-origin Tongkat Ali means it is harvested at the same location by the same community. The advantage of single-origin Tongkat Ali is the long-term sustainability and consistency when sourcing for quality mature Tongkat Ali roots.
You can find single-origin Tongkat Ali, harvested by highly-trained indigenous people in remote Malaysian rainforests, hidden away from civilization in the states of Pahang and Johor.
Malaysian single-origin Tongkat Ali from the remote rainforests of Pahang, Johor and Perak has higher levels of eurycomanone, glycosaponin and protein due to quality contaminant-free soil and biodiversity.
Single-origin provides better long-term sustainability from replanting efforts and practices.
More consumers are demanding for quality Tongkat Ali in recent years and this is a good sign.
Beyond the golden rules, you can perform a simple quality test on Tongkat Ali at home. It is easy to do should you have the opportunity to have two Tongkat Ali products with you.
You can compare the quality of two Tongkat Ali brands by watching the video below and follow these steps:
Place your recently purchased Tongkat Ali capsule and another brand of Tongkat Ali in two separate glasses filled with warm water.
Stir it for 3 minutes and let dissolve.
Compare and observe the two glasses
Can you spot the difference?
A Tongkat Ali with quality extract will dissolve completely in water with minimal or no excess residue (that may be harmful to your kidney in the long term)
If you are first-time user and do not notice any noticeable difference after consuming Tongkat Ali after 48 hours, clearly you are not getting a quality product!
For more information, do visit our Tongkat Ali FAQ. Believe me, it is one of the most comprehensive FAQ on the planet.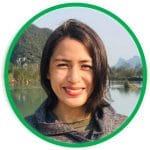 Naressa Khan contributes regularly on AKARALI. As a researcher and investigative journalist, Naressa is all about creating, deconstructing, and reassembling meaningful content through words and facts. With this approach always in mind, she eagerly explores the nuances in life via the aspects of lifestyle, culture, travel, health, and wellness in Malaysia .
Disclaimer: Content published in this article is not intended to provide any form of recommendations, directly or indirectly to purchase or consume herbal supplements, drugs, medications, alternative remedies and practices or any brands mentioned in this article. By reading this, the sole responsibility and decision lies on the reader to make an informed decision based on publicly available information published on the internet. Any herbal supplements can be used as a health supplement, dietary plan or to treat illnesses. However, we encourage you to consult your nearest doctor before making any purchase from this website or any other websites or social platforms after reading this article. We do not hold any responsibility or accountability for any products purchased from this website or any third-party websites that are linked to this articles, sales channels or social platforms.