Tongkat Ali is a natural dietary supplement that revitalizes health in many ways. Whilst you may view it as a quick-fix anecdote to boost testosterone and libido, many inexperienced users are expecting Tongkat Ali to work instantly.
This article investigates how long it takes for Tongkat Ali to work, and if the response time to produce the desired effects meets your expectations and your daily supplementary needs. 
How long does Tongkat Ali take to work?
Based on clinical studies and anecdotal evidence from user feedback, it takes between 24 hours to 12 weeks to work in order to produce optimal benefits. However, you may experience faster reaction time depending on your lifestyle, BMI, diet and other factors.
Below depicts a general rule of how long it takes for Tongkat Ali to work optimally.
Tongkat Ali response time

 

Age

Non-Active Lifestyle

(Sedentary)

Active Lifestyle

(Regular Exercises)

21-24

24- 72 hours

< 72 hours

25-30

1 – 5 days

24 – 72 hours

31-40

7 – 20 days

48 – 72 hours

41-50

7 – 60 days

2 – 14 days

51-60

7 – 90 days

5 – 30 days

61-70

7 – 90 days

5 – 30 days

71-80

7 – 90 days

5 – 30 days
Note: Tongkat Ali response time is defined as time taken to produce any noticeable benefits based on user experience and health goals. The above values are used as a guide and may vary from one user to another depending on lifestyle factors and health status. 
Active health adults between 30 – 40 years are reported experience a surge in energy and libido in less than 48 hours after taking Tongkat Ali between 200 mg to 400mg daily compared to non-active adults. 
And there are some studies to support the effect of strength and testosterone on young college athletes (below 24 years old) after 3 days of taking Tongkat Ali.
Does Tongkat Ali takes time to work?
Tongkat Ali takes time to work as it is classified as a natural supplement that contains natural bioactive ingredients that produce gradual effects in our body.
The time-released nature of the bioactive ingredients allows ample time for your body to absorb the right nutrients at the right time.
From a pharmaceutical drug efficacy standpoint, natural supplements are known to produce gradual effects and may not be comparable to medicinal drugs that are inherently formulated to work faster.
Get more answers on Tongkat Ali's reaction time to understand better how long it takes to produce desirable effects on health.
Which type of Tongkat Ali has the fastest reaction time?
Tongkat Ali supplement containing pure standardized hot water root extract are clinically tested to work within 24 to 72 hours compared to non-standardized 200:1 Tongkat Ali extract. This is supported by clinical evidence study on young active adults (college athletes) below 24 years of age. However, real-world performance of Tongkat Ali may vary considerably depending on your age and health status.
Does Tongkat Ali work faster if I exercise?
Yes, Tongkat Ali may produce faster reaction time in less than 72 hours with noticeable effects on energy and libido for healthy adults who perform cardio or high intensity exercises at least 3 times a week.
How long does it take for Tongkat Ali to work on older men?
Older men over 60 may require between 4 to 12 weeks of daily consumption of 400 mg daily to obtain optimal effects from Tongkat Ali supplementation. Those taking Tongkat Ali together with Vitamin C, Vitamin B and other multivitamins may experience noticeable difference in energy, libido, mood and overall well-being.
How long does it take for Tongkat Ali to work on older women?
Tongkat Ali is tested on older menopausal women and a study on reduction of hot flushes recorded significant results after 12 weeks based on a 200 mg of Tongkat Ali daily.
Can I increase my dosage to make Tongkat Ali work faster?
Increasing Tongkat Ali dosage may not work and could be detrimental to your health if the Tongkat Ali supplement contains low quality extract, or filled with adulterants. The effect of increasing dosage in order to gain faster result from Tongkat Ali may only work if you are using potent Tongkat Ali.
Does Fadogia Tongkat Ali or Shilajit Tongkat Ali work faster?
There are no studies to support or compare the effectiveness of Fadogia Tongkat Ali combo. Whilst users are reported to have experienced faster gains in the areas of energy and libido, we recommend to observe any severe side effects when combining multiple herbs with Tongkat Ali in high dosages.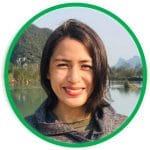 Author
Naressa Khan contributes regularly on AKARALI. As a researcher and investigative journalist, Naressa is all about creating, deconstructing, and reassembling meaningful content through words and facts. With this approach always in mind, she eagerly explores the nuances in life via the aspects of lifestyle, culture, travel, health, and wellness in Malaysia .
Our articles are third party reviewed by our panel of experts and medical advisors to ensure the facts are accurate and credible. These are validated against multiple source references which include but not limited to research studies, peer-reviewed journals, pre-clinical studies, clinical tests and other credible publications.
Our panel of medical advisors and experts are highly experienced in their individual fields. However, they do not provide any medical advice or recommendations arising from content published in this article.
Disclaimer: 
The content published on this website is for educational purposes and should not be viewed, read, or seen as a prescription or constitute any form of medical advice. We recommend you consult your nearest GP or doctors before consuming Tongkat Ali or any products which contain Tongkat Ali. For further information, kindly refer to our Frequently Asked Questions (FAQ) for more information.