Malaysia has one of the best Tongkat Ali extraction and fingerprinting technologies in the world. For the most part, its development is due to Malaysia's strategic partnership with the Massachusetts Institute of Technology (MIT) under the Malaysia-MIT Biotechnology Partnership Programme (MMBPP). 
The success of MIT-Malaysia partnership has elevated quality manufacturing standards and enabled millions of consumers to enjoy more health benefits from Tongkat Ali.
If you are buying Tongkat Ali supplements from Malaysia, chances are that you are buying quality Tongkat Ali extracts are clinically tested for purity, potency, quality and safety. 
This article shares information about Malaysia's partnership with the Massachusetts Institute of Technology (MIT), about MIT-formulated Tongkat Ali technology and how the partnership transforms the market landscape of Tongkat Ali supplements.
Malaysia's passion for Tongkat Ali is underpinned by its strong agricultural economy, centuries after its first documented discovery by botanist William Jack in 1822. 
The Malaysia MIT Biotechnology Partnership Programme (MMBPP) is a collaborative initiative established in 2000 with a primary focus to develop Tongkat Ali (Eurycoma Longifolia) for commercialize use. 
After decades of development and refinement, the global research effort was a resounding success. It has unlocked new technologies and scientific discoveries of Tongkat Ali. This has spurred more clinical trials being conducted to investigate Tongkat Ali's wide range of use and potential health benefits, further boosting consumer confidence in recent years.
In fact, Malaysia is the first country to set up a global Tongkat Ali R&D center under the leadership of former Prime Minister, Dr. Tun Mahathir Mohammed. 
Key focus of MIT-Malaysia Tongkat Ali Research Partnership
The Malaysia-MIT partnership fosters the development of advanced fingerprint and extraction technologies by collaborating with the best scientists from two countries.
The Malaysia-MIT Tongkat Ali research partnership focuses on three core areas: 
in vitro propagation via somatic embryogenesis
quantitative measurement of the chemical or bioactive constituents
development of standardized commercial formulations

The MIT-Malaysia partnership on Tongkat Ali enabled the development of new biomanufacturing processes for production of biologic medicines including monoclonal antibodies, vaccines, viral vectors, and cell therapies.
In addition, the strategic partnership was timely to elevate a new standard in the herbal technology and to address industry issues as the natural supplement market is filled with adulterants and contaminants.
The Largest Tongkat Ali R&D center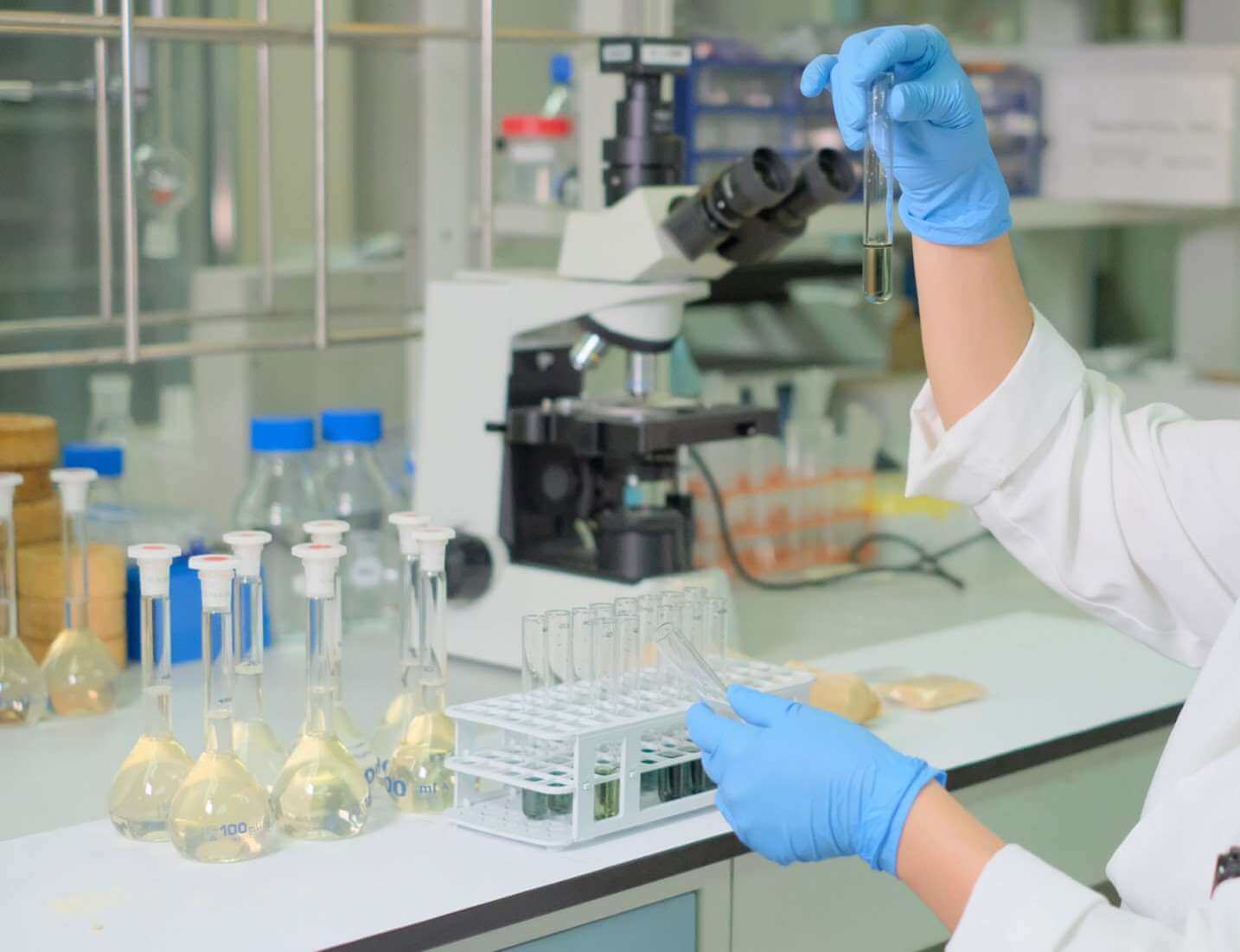 The Malaysia MIT Biotechnology Partnership Programme (MMBPP) is regarded one of the largest and amongst the first Tongkat Ali R&D centers in the world, involving more than 227 researchers, scientists and experts from various Malaysian institutions.
A total of 18 academic, industrial and government research institutions including six Biotechnology Cooperative Centers collaborate with the Massachusetts Institute of Technology (MIT) to develop the Malaysian Tongkat Ali through a five-year plan.
In fact, the MMBPP is approved as a national biotechnology programme by the National Research Council and sponsored by the Ministry of Science Technology and the Environment of Malaysia (MOSTI).
After more than 20 years, Malaysia continues to be the epicenter of Tongkat Ali research and development with hundreds of studies and tests being conducted on humans.
Key achievements of MIT-Malaysia Tongkat Ali Research
MIT's collaboration with the Malaysian Government on Tongkat Ali research has spurred more than 300 clinical tests and research studies around the globe. 
According to MIT scientists who were involved in the Tongkat Ali research, Malaysian Tongkat Ali is more superior than Indonesian Tongkat Ali due to high benchmark of quality standards, harvesting, fingerprint (ID) and extraction technologies that are backed by higher number of clinical tests.
Here are some achievements from MIT-Malaysia Tongkat Ali collaboration:
1. Tongkat Ali Fingerprinting Technology
The MIT-Malaysia research team developed a genetic fingerprinting tool known as Single Nucleotide Polymorphisms (SNP). SNPs are found in the DNA between genes and act as biological markers for harvesting quality Tongkat Ali plants in Malaysia.
The SNP technology is used to predict the bioactive compounds in Tongkat Ali plants. And that's the reason why most mature Malaysian Tongkat Ali has higher potency due to the harvesting technique that leverages on the strength of Malaysian natural ecosystem.
2. Standardization of Tongkat Ali Extract
The Tongkat Ali Standards MS2409 published by the Department of Standards Malaysia (SIRIM) in 2011 was a result of multi-year research activities of the MIT-Malaysia Biotech Partnership which elevates the quality of Tongkat Ali extracts.
Malaysian standardized Tongkat Ali extract using MS2409 sets a new global benchmark as it contains consistent levels of high bioactive compounds such as eurycomanone, glycosaponin and polysaccharides for every batch of production. This makes Malaysian Tongkat Ali popular amongst herbalists and professionals searching for potent Tongkat Ali formulation that works.
According to various consumer feedback, Tongkat Ali supplements that comply to the Malaysian Standard MS2409 are believed to have higher quality Tongkat Ali root extract specifications and safety standards.
3. Patented Hot Water Tongkat Ali Extract
The joint MIT-Malaysia research has also given birth to Physta®, the world's first standardized hot water Tongkat Ali extract that is offer higher bioavailability compared to traditional ethanol-based extract.
US-Patented Physta® Tongkat Ali extraction technology was co-developed, tested and refined by global scientists including MIT-scientists in the early days, making it one of the potent Tongkat Ali formulations with high quality safety standards.
Hot-water Tongkat Ali extract is regarded by medical professionals and herbalists as safe and much more potent than ethanol-based extract. 
The team behind MIT-Malaysia Tongkat Ali R&D
The Malaysia-MIT Tongkat Ali biotechnology was led by Prof Anthony J Sinskey, who is the Faculty Director of MIT Center for Biomedical Innovation (CBI) and also the Co-Director of the Malaysia-MIT Biotechnology Partnership Programme (MMBPP).
Other scientists involved in the development of MIT-led Physta® Tongkat Ali include Professor ChoKyun Rha (MIT), T. G. Sambandan (MIT), Dr. Annie George (Biotropics Malaysia), Professor Katsuiku Hirokawa (Tokyo Medical University), Professor Ralf Henkel (University of Western Cape, South Africa), Dr. Shawn Talbott (American College of Sports Medicine, USA), and Jay Udani (Medicus Research LLC, USA).
Is Malaysian Tongkat Ali still the best?
The Malaysian Tongkat Ali remains the best in the market due to the advanced fingerprint SNP technology, standardization of Tongkat Ali processes and patented Tongkat Ali hot water extraction technology. 
Most of these quality attributes are results of the research outcomes from the Malaysia-MIT Biotechnology Partnership Programme (MMBPP).
This makes Malaysian Tongkat Ali extracts such as MIT-formulated AKARALI Physta® amongst the best in the market, far more potent and safer for long term consumption. 
In addition, there are more clinically tests being conducted on Malaysian Tongkat Ali extracts in the last 20 years compared to Indonesian Tongkat Ali.
Whilst many are not aware of the differences between Malaysian vs Indonesian Tongkat Ali, for discerning customers and avid readers, the winner remains crystal clear.
Which MIT-formulated Tongkat Ali should I buy?
AKARALI® contains MIT-formulated Physta® standardized hot water extract that is sourced from 100% handpicked Tongkat Ali root. As reported by Men's Journal, The New World Report and Portland monthly, AKARALI is one of the best natural testosterone boosters with the highest record number of clinical trials and toxicology tests since 2003.
Malaysia and USA are two pioneering countries that drove the Tongkat Ali growth through a long-term collaborative research effort. The MIT-Malaysia Biotech partnership has transformed the Tongkat Ali supplement industry by setting high quality standards in herbal extraction.
Tongkat Ali Research & Clinical Trials
Access human clinical trials to learn how Tongkat Ali affects our health.  
Author
Naressa Khan contributes regularly on AKARALI and is part of the global Tongkat Ali research team. As a writer and journalist, Naressa specializes in nutrition, health supplements, and natural wellness. With this approach always in mind, she explores fact-based and scientific evidence of topics related to health, herbs and natural wellness.
Disclaimer: The content published in this article is for educational purposes and not intended to provide any form of recommendations, directly or indirectly to purchase or consume herbal supplements, drugs, medications, alternative remedies and practices or any brands mentioned in this article. By reading this, the sole responsibility and decision lies on the reader to make an informed decision based on publicly available information published on the internet. Any herbal supplements can be used as a health supplement, dietary plan or to treat illnesses. However, we encourage you to consult your nearest doctor before making any purchase from this website or any other websites or social platforms after reading this article. We do not hold any responsibility or accountability for any products purchased from this website or any third-party websites that are linked to this articles, sales channels or social platforms.