Tongkat Ali is a natural supplement that helps weight loss by activating thermogenic properties that burns more fat and calories. It helps to increase metabolism and by doing so, it converts fat into energy more efficiently.
In addition, Tongkat Ali showed promising results on improving insulin sensitivity and may reduce risks of type 2 diabetes by reducing blood sugar levels through efficient conversion of excess glucose.
In this article we shall deep dive how to use Tongkat Ali to aid weight loss. Burn fat and gain more results using our methods and tips. 
Tongkat Ali is a medicinal plant (Eurycoma Longifolia) found in Malaysian, Indonesia and some parts of Southeast Asia. Its bioactive ingredients include eurycomanone, eurypeptides (a chain of amino acids), quassiniods and alkaloids which restore key hormones such as insulin and testosterone that helps in weight loss.
Whilst a randomized clinical study showed Tongkat Ali supplementation reduces body mass in obese adults after 100 days, the effectiveness of Tongkat Ali hinges on lifestyle changes.
How does Tongkat Ali aid weight loss?
Promote thermogenic activities (heat for efficient fat burning)
Boost metabolism
Boosts brown fat, Brown Adipose Tissue (BAT)
Improves insulin sensitivity by converting excess sugar in your blood

 
Best methods when using Tongkat Ali to aid weight loss
There are 5 proven methods to aid weight loss when taking Tongkat Ali or natural supplements. These methods are deployed by certified functional health coaches to increase fat-burning activities in your body. 
You may use these methods if you are overweight or struggling to achieve your ideal weight. 
Note: Supplementation, exercises and lifestyle changes should be practiced religiously for a minimum of 4 to 12 weeks to gain visible results.
1. Perform brown-fat burning exercises
Take Tongkat Ali 200 mg daily as pre-workout supplement before doing your exercises. Complement cardio and resistance training with Tongkat Ali for 20 minutes a day to boost more brown fat, or known as brown adipose tissue (BAT). 
In vitro Tongkat Ali study showed thermogenic properties in the BAT, which aids weight loss in obese adults undergoing cardio exercises. With Tongkat Ali, high-intensity workouts (HIIT) will boost your brown fat even further, resulting in faster weight loss.
Use Tongkat Ali in the morning before your ice bath to improve thermogenesis; which produces heat in your body when activated. Both methods work if you seek to boost brown fat levels in order to burn calories. 
Start with 15 second ice-bath and slowly increase the duration to 3-minutes per day. Always take ice-bath for no longer than 3 minutes in the morning. This helps with promoting fat burn, muscle recovery and boost your immune (T-cells, Naïve cells) throughout the day.
3. Practice Intermittent Fasting
Take 200 mg of Tongkat Ali an hour before you start your Intermittent Fasting to boost your energy throughout your fasting period. This also increases fat burning capacity by increasing your insulin sensitivity. 
If you are beginner to fasting, try 12-14 hours without food (and only drink water). After 14-16 hours of fasting, your body will search for energy and this is when insulin will be activated to convert fat into energy.
Repeat the above for 30 days to achieve a rapid weight loss between 7-10 pounds, or more.
4. Drink Tongkat Ali coffee
Similar to Tongkat Ali's thermogenic capabilities in boost BAT, caffeine is known to have thermogenic properties and may increase metabolic rate. Adding half a teaspoon of Tongkat Ali (50mg to 100mg) to your daily coffee may boost calorie burning capacity. 
Tongkat Ali coffee is the latest specialty coffee for pre-workout drink that boost your energy and stamina during high intensity exercises. And always use black Tongkat Ali coffee and avoid using diary products / milk in your coffee.
5. Add Tongkat Ali with Green Tea
Mix a quarter teaspoon of Tongkat Ali powder (or 50mg) with green tea. Green tea contains caffeine and catechin (a flavonoid) that promote fat burn. Adding Tongkat Ali into your green tea accelerates fat-burning and calorie-burning capacities to the next level.
Tongkat Ali contains alkaloids and eurypeptides (a chain of polypeptides comprising of 36 amino acids) that help to boost metabolism which result in faster fat-to-energy conversion during workouts.
Use green tea with Tongkat Ali 3 times per week, or an hour before exercise.
Using Tongkat Ali with a proven method helps you achieve faster and more sustainable weight loss. Managing your weight after achieving the desired weight loss requires constant supplementation, exercises and tips. 
Our Tongkat Ali protocol is science-backed and works well on obesity and overweight adults who are struggling to reduce their weight despite exercises. We encourage user to use clinically tested Tongkat Ali products for maximum efficacy, potency and safety.
Do check out our FAQ Guide for more information.
Speak to our functional health coach for free. Analyze your bloodwork and optimize your health with SuperHuman Health Protocol (SHP).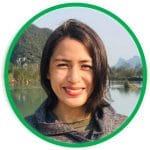 Author
Naressa Khan contributes regularly on AKARALI. As a researcher and investigative journalist, Naressa is all about creating, deconstructing, and reassembling meaningful content through words and facts. With this approach always in mind, she eagerly explores the nuances in life via the aspects of lifestyle, culture, travel, health, and wellness in Malaysia .
Our articles are third party reviewed by our panel of experts and medical advisors to ensure the facts are accurate and credible. These are validated against multiple source references which include but not limited to research studies, peer-reviewed journals, pre-clinical studies, clinical tests and other credible publications.
Our panel of medical advisors and experts are highly experienced in their individual fields. However, they do not provide any medical advice or recommendations arising from content published in this article.
Disclaimer: 
The content published on this website is for educational purposes and should not be viewed, read, or seen as a prescription or constitute any form of medical advice. We recommend you consult your nearest GP or doctors before consuming Tongkat Ali or any products which contain Tongkat Ali. For further information, kindly refer to our Frequently Asked Questions (FAQ) for more information.