Unleash the best version of you.
The ultimate natural supplement that will transform your life forever.
Welcome to our UK & Europe site

A British exploration that changed the world
British surgeon-botanist William Jack first discovered Tongkat Ali (Eurycoma Longifolia) during his exploration of Malaysia in 1820. His publication on Tongkat Ali in 1822 was a historic milestone that changed the world of natural wellness.
Tongkat Ali is now used to revitalize health by millions of people from all walks of life.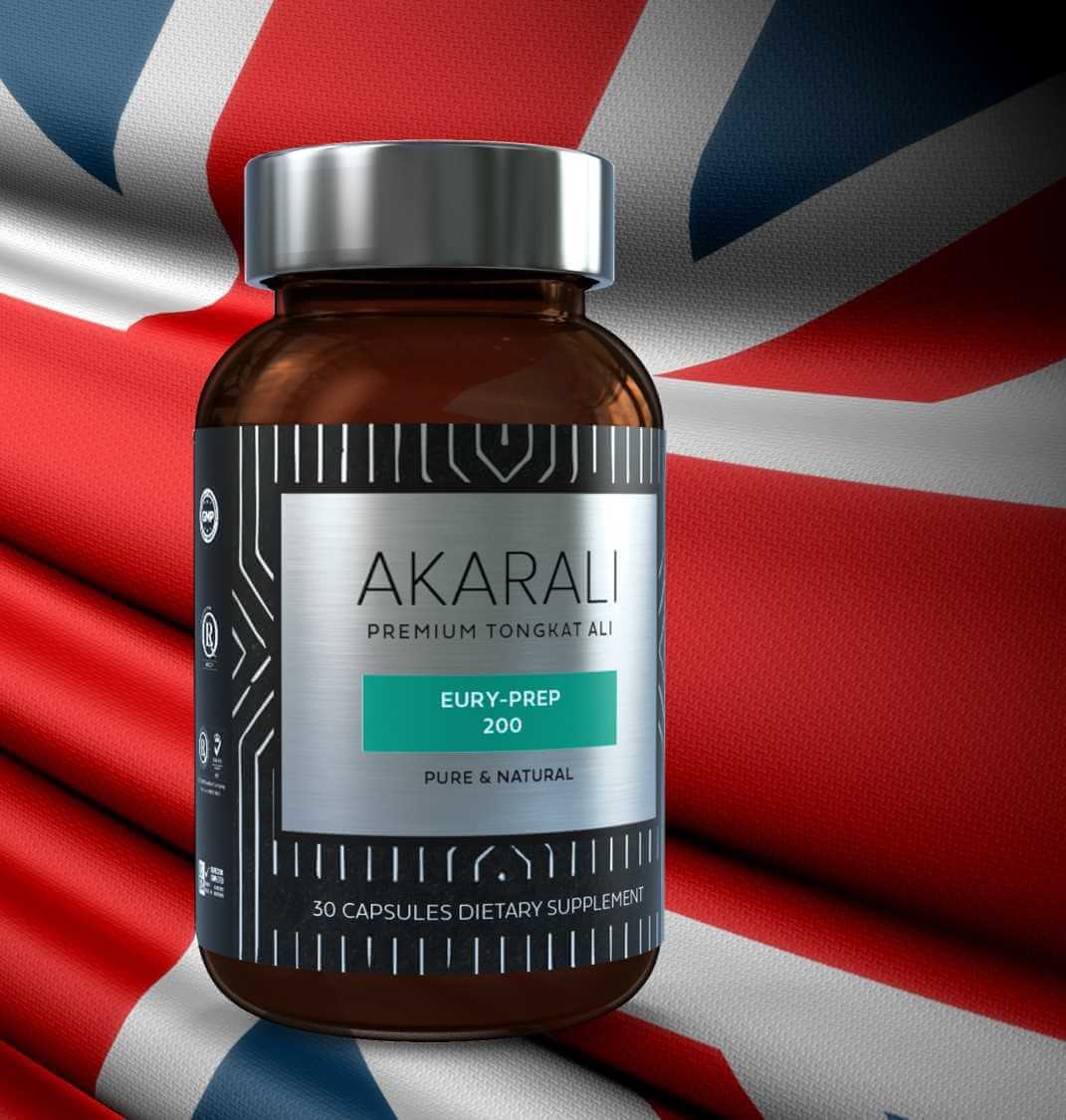 Bringing health back to the UK
We bring back natural wellness to millions of Britons after centuries of use and decades of research.
Our single-origin Tongkat Ali supplement is formulated from 26 human clinical trials, offering the best science-backed ingredient to achieve your health goals.
Tongkat Ali (Eurycoma Longifolia) or Longjack is a herbal plant native to Malaysia which contains medicinal and adaptogenic properties. It is widely used to revitalize health and well-being by restoring optimal hormonal balance.
William Jack wrote about Tongkat Ali's use and medicinal properties in his book titled Description of Malayan Plants (1820-1822) during his exploration to Malaysia in the 1820s.
Energy
Strength
Mood
Desire
Sleep
Our scientifically-proven natural supplement is clinically tested to achieve your health goals.
Single Ingredient =
Infinite Possibilities
AKARALI® is the world's first clinically tested Tongkat Ali in the United Kingdom with US-patented hot water standardized extract backed by 20 years of clinical studies and research.
Patented + Science-backed.
AKARALI® superior clinically tested Tongkat Ali delivers exceptional gains that you need.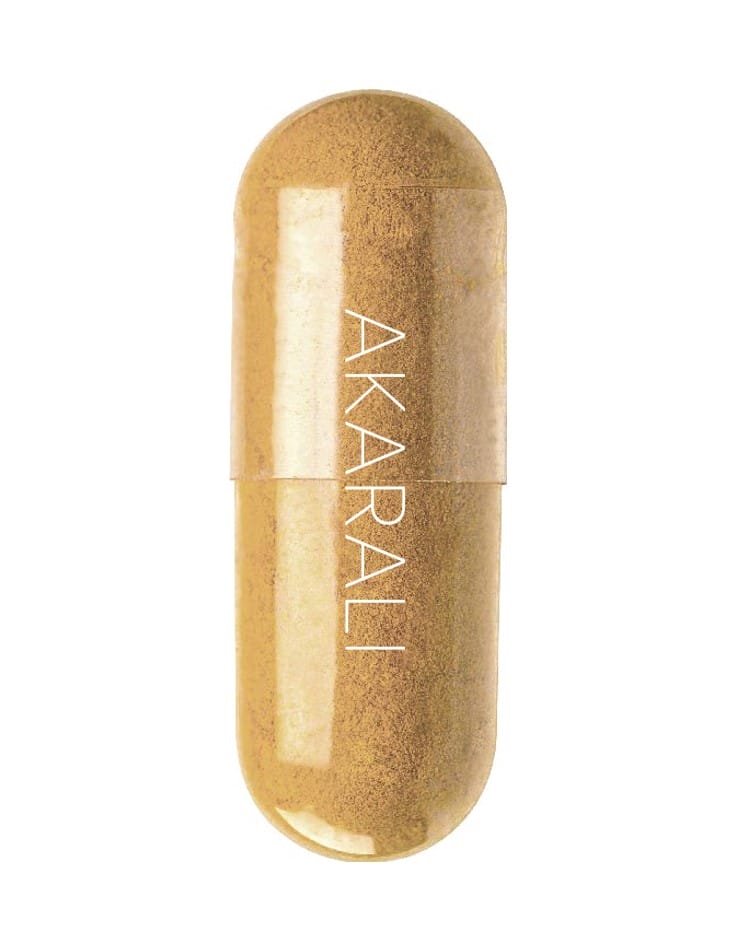 HANDPICKED. POTENT. TESTED
Centuries of research and tradition
Malaysian Tongkat Ali is a popular British natural supplement amongst functional health coaches, fitness enthusiasts and working professionals including healthcare professionals.
We bring the best Tongkat Ali in the UK, handpicked by trained artisans and clinically tested by qualified scientists. 
CLINICALLY TESTED
Backed by 26 clinical trials on humans for better performance.
HANDPICKED
Mature handpicked Tongkat Ali plants by experts and artisans.
We bring joy to millions of customers around the globe. Experience a new you.
AKARALI® brings the best out of you from our decades of experience in science, technology and global innovation.
million doses of Tongkat Ali extract produced.
countries where AKARALI® was sold and delivered.
clinical trials and research studies conducted since 2003
years of research to bring you the best formulation.
AKARALI® brings the best out of you from within. Discover a new world of revitalization backed by 20 years of research and clinical tests.
Your health deserves
the best.
US-patented hot water standardized extract

Clinically tested on men and women

3rd party lab tested by EUROFINS

Adulterant & Contamination Free
AKARALI specializes in science-backed natural supplements to support general health and revitalization using clinically tested ingredients such as Tongkat Ali (Eurycoma Longifolia).
AKARALI stems from two words in Malay; Akar Ali,  a direct translation of Tongkat Ali root. Our brand is the embodiment of natural vitality with values deeply rooted to the centuries of tradition and history of Tongkat Ali in Malaysia.
AKARALI contains  standardized Tongkat Ali Physta® extract that is clinically tested for more than 20 years. Our highly potent MIT formulation contains the highest known bioactive ingredients:
Tongkat Ali Bioactive Specification
1.5%-3% Eurycomanone
20% – 22% Eurypeptides
40% – 48% Total Glycosaponin
20% – 22% Total Protein
25% – 30% Total Polysaccharides
AKARALI uses the best standardized Tongkat Ali extraction protocol that complies with the Malaysian Standard M2409 which offers higher potency and efficacy compared to other extraction methods.
Established in 2011, the Malaysian Standard MS2409 prescribes the quality requirements and specifications of freeze-dried water extract derived from dried root of Tongkat Ali (i.e Eurycoma longifolia), which is in accordance to the international standard, MS ISO/IEC 17011.
Tongkat Ali supplement work for men and women by restoring hormonal balance in our endocrine system that results in many health benefits. Tongkat Ali supplements our hormonal gaps as we age due to lifestyle, inherent deficiencies and other factors.
Tongkat Ali work by working our pituitary and adrenal glands to boost or restore testosterone, norepinephrine, progresterone, estrogen, Luteinizing Hormone (LH) and Follicle-Stimulating Hormone (FSH), Growth Hormone (GH), renin and angiotensin, cortisol and dopamine.
Read more how Tongkat Ali work to benefit our endocrine system.
As with all natural supplements, Tongkat Ali supplementation requires time to work. Expect gains or noticeable improvements in energy, libido and others within 4 to 12 weeks. The time taken to produce health gains and results are in line from various clinical tests conducted on Tongkat Ali.
In some cases, our customers reported gains within less than a week. The outcome is dependent on your lifestyle, diet and habits.
Kindly check out our tips on how to gain best results from Tongkat Ali intake.
Tongkat Ali can be used a daily dietary supplement to revitalize health in many ways. Tongkat Ali can also be consumed if you have androgen deficiencies, hypogonadism or experiencing low testosterone symptoms such as:
Decreased muscle strength
Decreased in endurance or stamina
Reduced sex drive
Low sperm count
Mild depression
Mild stress
Increased body fat
Difficulties with concentration
Loss of armpit and pubic hair
Shrinking testicles
Multiple clinical studies on Tongkat Ali over the last 20 years showed proven health benefits such as:
200mg to 400mg of Tongkat Ali daily is regarded as optimal and safe.
Most studies and clinical trials on various health benefits are based on daily consumption of 200mg to 400mg of Tongkat Ali daily.
If you are an active sportsperson that works out daily, or an amateur athlete, higher consumption of Tongkat Ali (eg: 600mg) is recommended to gain better results.
Tongkat Ali is classified as dietary and food supplement. We recommend that you consult medical professionals and your nearest doctor before consuming Tongkat Ali. 
Tongkat Ali is not suitable or should not be taken by pregnant women, breastfeeding mothers and children below 18 years of age.
Discover secrets to the best Tongkat Ali proprietary extraction technology and production protocols. Finest ingredient from 20 years of research and development.
AKARALI Ltd, Suite 15, 8, Madeira Avenue, Leigh-On-Sea, SS9 3EB, United Kingdom.