Are you a traveler currently halted from roaming the beautiful streets of Malaysia as you had planned? We can imagine how hard it must be to not be able to step outside your accommodation and enjoy yourself as you would pre-COVID-19 lockdown.
If you have not been to Malaysia, you are missing buckets of surprises from natural superfood to healthy herbs.
So if you are getting physically and mentally drained from the stagnancy of being indoors during lockdown, read on. We will share with you some insights on local herbs and superfoods that will allow you to enjoy the flavours of Malaysia, away from the virus.
Now, here is a little secret.
Malaysia's mortality rate for COVID-19 is significant lower (i.e 1.58 per cent) than some countries with mortality rates between 5 to 6 per cent.
And the latest recovery rate was 71.5 per cent from a total of 6,383 positive COVID-19 cases as at 5th May 2020.
How did an emerging economy like Malaysia achieve such a high recovery rate (71%) and one of the lowest death rates (1.6%) from COVID-19?
There are factors beyond the standard lockdowns, social distancing, a robust healthcare system, vigorous tests and various containment strategies that are similarly applied by other countries.
What's rarely discussed are Malaysian cultural habits, dietary consumption and lifestyle that may contribute to high recovery rates from the COVID-19.
According to Centres of Disease Control and Prevention (CDC), the majority of the COVID-19 death cases worldwide are between 45 years to 85 years, indicating a close relationship of our deteriorating immune system as we age.
Research from the University of Southampton, United Kingdom, indicated that our immune system demands energy and nutrients from exogenous sources i.e., the diet, or if dietary sources are inadequate, from endogenous sources such as body stores. Therefore, the role of macronutrients and micronutrients are in fact, crucial in boosting our immune system.
Could the higher-than-average COVID-19 recovery rate in Malaysia be linked to a stronger immune system found in average Malaysians? And more importantly, is this due to rich nutrients found in the Malaysian diet?
As rice is a staple food in everyday diet for Malaysians, the food culture relies heavily on natural and herbal ingredients – intermixed with traditional recipes from Indo-Malay, Chinese and Indian heritage. What is more surprising is that some of these ingredients are rich in micro-nutrients that are indirectly benefitting our health in many ways.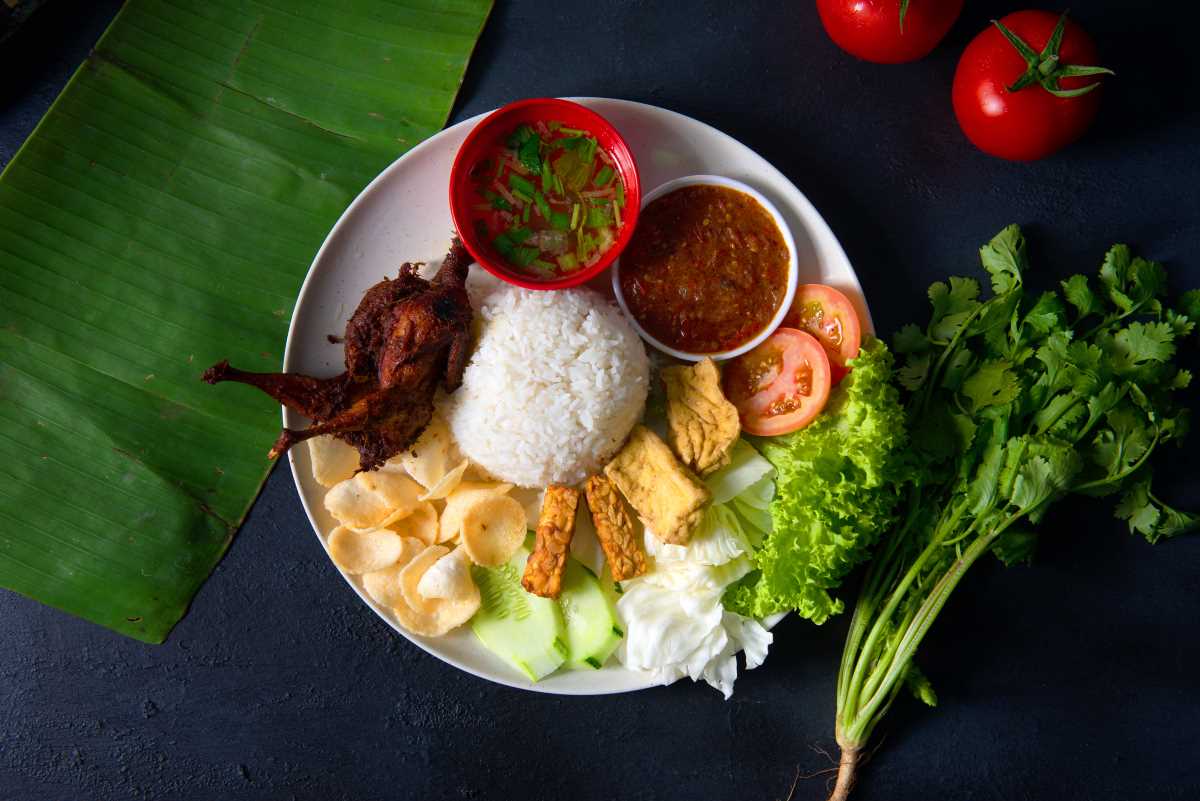 So you're head over heels for Malaysia
On that note, from your online research, you may have already fallen in love with Malaysia's melting pot culture, which translates into a dizzying variety of freshly made local cuisines to choose from. An average Malaysian diet consists of local dishes cooked with natural ingredients as Malaysians generally eat less processed meats or canned foods.
Food is one of Malaysians' favourite past time and it is also one of the things that unite Malaysians, regardless of racial and cultural backgrounds, language, and age.
Now, your newfound love of roti canai served with fish curry is completely understandable. So is your passionate appreciation for spicy nasi lemak. Perhaps you are still not over going through the country's various versions of curry laksa, wonton noodles, and banana leaf rice.
But did you now that a lot of these local Malaysian dishes and drinks contain local superfoods and natural herbs?
We're not just talking about the universally used garlic and ginger. What are the more obscure yet no less effective herbs to know?
We've got you covered. Here is a quick guide for your reference. If you ever travel to Malaysia after the COVID-19 nightmare is over, you just need to know where to go and what to ask for!
A staple powder used incorporated in various Malaysian dishes, turmeric hosts an assortment of health benefits thanks to its medicinal properties. Its status as a health food is mainly owed to curcumin, the active compound that is incredibly anti-inflammatory. Curcumin helps to reduce your risk of developing inflammation-based conditions such as cancer, heart disease, and Alzheimer's.
Turmeric is also highly antioxidant. What this means is that it helps fight off oxidative damages and free radicals responsible for so many illnesses. It also naturally increases your body's antioxidant enzymes, which prepare your body to be stronger on its own.
But that's not the only reason why turmeric is so good for you. Apparently, it is also a great source of energy booster. Research has shown that the properties of curcumin can combat lethargy, lower your stress levels, and replenish your energy reserve.
You probably already know this spice by just looking at it, especially if you're into turmeric shots or lattes. You can easily get a big pack of turmeric for cheaps at most supermarkets and local grocers located throughout all Malaysian cities and towns.
The consumption of bird's nest — or swiftlet spittle —  can be traced as far back to ancient China, to the days of the Tang Dynasty (618 to 907). Due to migration, this nutrient-packed elixir can now be found in Malaysia. Because it is considered a tonic, it is best consumed on an empty stomach before a meal, as this helps the body absorb its nutrients better.
We consider the bird's nest a versatile superfood, as it serves multiple benefits at once. It is traditionally used to clear up excessive phlegm in your throat.
These days, however, this herb is more commonly used as a beauty staple. Modern studies have reported that it is rich in epidermal growth factor (EGF), which enhances your body's tissue repair and gives your skin a youthful appearance.
Apparently, the bird's nest is also good for your digestion system, especially if it's sensitive and prone to problems. Research has found that consuming this herb can reduce intestinal immune injury through the proliferation and activation of B lymphocyte white blood cells.
Unlike the more common turmeric, the bird's nest falls into the more niche category of Malaysian superfoods. As a result, it's not as easy to find. Referred to as sarang burung in Malay, this superfood is mostly available in traditional Chinese medicine shops in Malaysia. You can also source it online, too; in fact, it's an easier way to ensure you get your hands on this herb.
Derived from a plant called moringa oleifera, moringa leaves are often steeped to make herbal teas or dried to make long-lasting herbs. While it is widely used by most cultures in Malaysia, they are especially favoured among Malaysian Indians with South Indian ancestries, who would often use them in masala, sambar, and dhal-based dishes.
Like many other miracle edibles that make the cut as superfoods, the moringa plant offers a versatile series of benefits for different parts of the body. It is remarkably low in cholesterol and packs a bountiful of healthful compounds, including Vitamin A, Vitamin B1, Vitamin B2 (riboflavin), calcium, potassium, iron, magnesium, zinc, and phosphorus.
Due to its antifungal, antiviral, and anti-inflammatory properties, this versatile plant has been used for hundreds of years as a medicinal tool against heart diseases, liver damage, bacterial diseases, and even mood disorders such as depression and anxiety.
The plant in its seed oil form can also be cosmetically used to nourish your hair and skin. Its protein and hydration properties protect your skin cells against free radicals and other damaging elements.
Want to incorporate it into your indoor diet as you ride out the COVID-19 lockdown? You can purchase it in its original plant or tea form at most small grocery stores in Kuala Lumpur's Little India district. Its powdered or tablet forms, meanwhile, are sold at various pharmacies in the country.
Arguably the most sensational Malaysian superfood there is, Tongkat Ali, or longjack, is popular due to its medical and social status as an aphrodisiac, particularly for males. But boosting testosterone count and improving one's sex drive is not the only thing it is capable of.
Tongkat Ali is quintessentially Malaysian. Technically you can find Tongkat Ali in every corner of every shop in Malaysia! And this herb is highly regulated by the the National Pharmaceutical Regulatory Agency (NPRA) under the Ministry of Health Malaysia.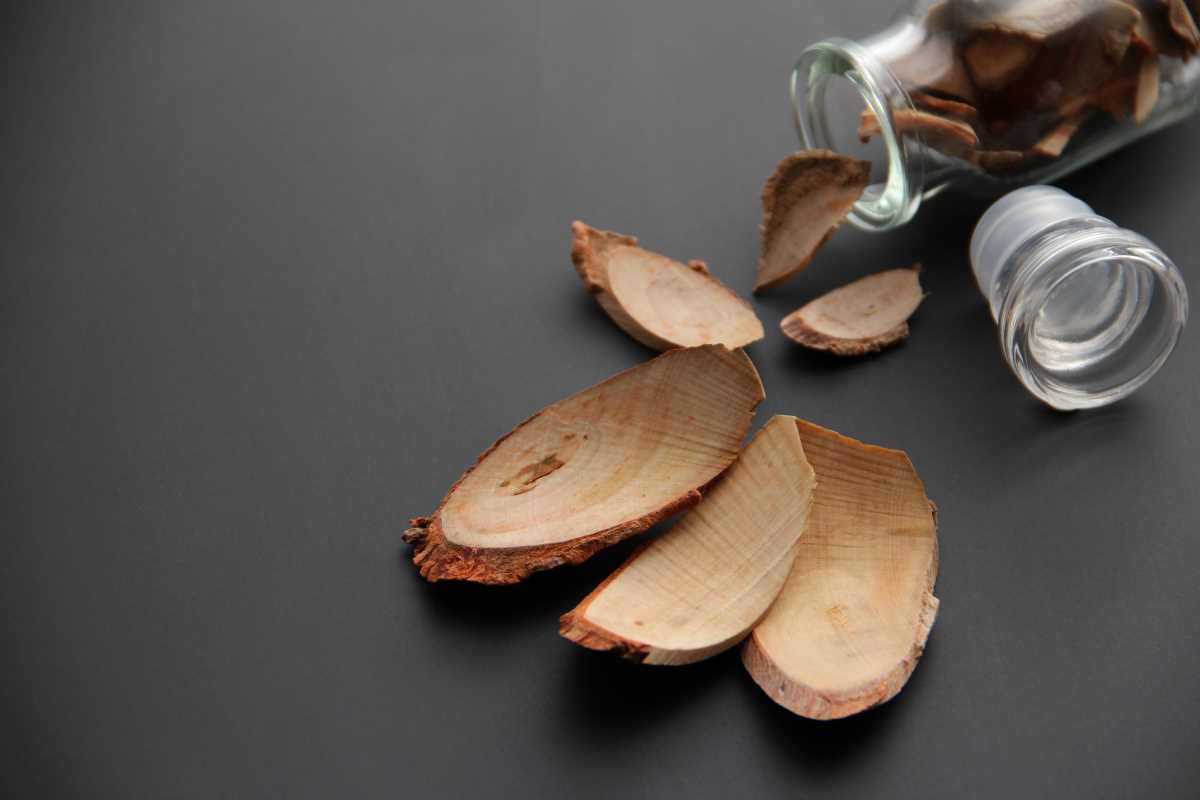 Extracted from the roots of a plant called Eurycoma Longifolia, Tongkat Ali also contains properties that help you increase your energy levels and reduce your stress. That it also helps with muscle mass increase is also why people leading active lifestyles benefit greatly from it.
Most Malaysians drink Tongkat Ali coffee daily and if you want something more potent and pure, you can even make your own Tongkat Ali coffee recipe here.
If you're feeling depleted from all the travelling you've been doing and would like to restore your energy, then Tongkat Ali is the perfect supplement for you. There are many versions of this herb sold in traditional herb shops as well as on web stores, but the best has got to be the selection at AKARALI that contains 100% natural Long Jack extracts and GMP-approved.
Remember the curry dishes you loved so much and had generous helpings of, say before the lockdown? They probably owe their intense flavours to star anise. It is found in any curry dishes that you can find in Malaysia. Named after its star-like shape, this whole-formed spice originates from a Chinese tree called Illicium Verum. Its dense flavonoid and polyphenol contents are what gives it a broad medicinal quality.
What's really great about the star anise is that it is loaded with shikimic acid, which gives it its antiviral capacity. This property is an active ingredient of Tamiflu, the popular medication that doctors use to treat cases of influenza. It's no wonder why this herb is currently the world's main source of shikimic acid used for product development in the pharmaceutical industry.
Due to its antioxidant, anti-inflammatory and antifungal properties, the star anise is your best bet for boosting your immunity and internal defence system the natural way.
You can put it in a hot drink even incorporate it into your next home-cooked meal. Like turmeric, it is readily available in most Malaysian supermarkets and small grocery stores.
Our immune system is linked closely to diet and what we consume, more than our time on treadmills. As we struggle to find a vaccine to fight COVID-19, we owe to our immune system to provide the best defence against virus attacks.
Unfortunately, more than 60 percent of American diet consists of highly processed foods and the impact of Western diet on immunity is devastating. This underlying root-cause, although greatly unpopular against other mainstream views, may well explain the reason behind the high death rates in the US and in the UK.
It's therefore important that you are aware of the available natural resources that you can use to boost your health as we battle for our survival against the virus.
These Malaysian superfoods and herbs as accessible for this purpose, should be taken mindfully, with the knowledge of what's good for your body. If you're worried about having a reaction to them, just check in with a medical practitioner for some insight, advice, and guidance.
As the road to recovery depends largely on our immunity against the virus, we can only hope that we eat well with plenty of exercises and good hygiene practices.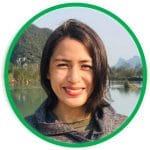 Naressa Khan contributes regularly on AKARALI. As a writer and journalist, Naressa is all about creating, deconstructing, and reassembling meanings through words. With this approach always in mind, she eagerly explores the nuances in life via the aspects of lifestyle, culture, travel, health, and wellness.
Disclaimer: Content published in this article is not intended to promote any brands nor to provide any form of recommendations to purchase or consume medication, drugs or herbal supplement brands directly or indirectly. By reading this, the sole responsibility and decision lies on the reader to perform their own assessment and / or to arrive at an informed decision based on publicly available information. By reading the content published on this website means you are aware on the risks involved in purchasing any of the products or brands mentioned in this article. We highly recommend you and the readers to consult your nearest doctor before making any purchase from this website or any other websites or social platforms after reading this article.