Newest FDA-approved weight loss drugs Ozempic and Wegovy are helping many people lose weight. Acting as an appetite suppressant, many consumers are not aware of the severe side effects such as stomach paralysis, chronic vomiting and endless nausea.
Given the side effects and safety concerns on the long-term effects on health, consumers are choosing natural weight loss supplements as a safer option.
Between weight loss drugs vs natural weight loss supplements, which one is better?
Lets deep dive into how Wegovy and Ozempic work to reduce your weight loss, comparison with natural weight loss supplements and which one performs better.
Ozempic is a weight loss medicine prescribed for people with Type 2 Diabetes. Wegovy is used for people who have obesity or overweight and have additional health problems.
Both Wegovy and Ozempic contains semaglutide; an active ingredient approved by FDA. However, there are raising concerns amongst endourologists and doctors on its long-term effects on health.
Wegovy and Ozempic activate the brain to suppress your appetite from eating and by mimicking the hormone GLP-1 to help your pancreas to release more insulin.
WeGovy was approved by FDA for Type 2 diabetes by promoting insulin resistance and converting excess sugar in your blood into energy.
Weight loss drugs vs natural weight loss supplements: which is better?
It is reported that natural weight loss supplements perform better than weight loss drugs due to its thermogenic action to increase metabolism rate and burn fat more efficiently.
Synthetic weight loss drugs and natural weight loss supplements have different properties to induce weight loss and fat burn in your body.
Here are key differences between synthetic weight loss drugs vs. natural weight loss supplements.
Weight Loss Drugs
(Wegovy & Ozempic)
Mechanism of Action
Suppresses eating appetite
Reduces hunger
Promotes insulin secretion
Reduces blood sugar levels
Price:
Ozempic: USD 900
Wegovy: USD 1,350
Natural Weight Loss Supplements
(Tongkat Ali)
Active ingredients:
eurycomanone,
eurypeptides (polypeptides)
polysacharrides
glycosaponin
Source Ingredient:
Eurycoma Longifolia root extract
Mechanism of Action
Activates fat-burning properties
Boosts metabolism
Burns calories and fat
Regulates insulin sensitivity
Raises testosterone and calorie burning capacity
Reduces blood sugar levels
Price:
USD 20 – 30 (for 1 month)
In summary here is what we know
Most weight loss medicines such as Ozempic and Wegovy curb eating habits by suppressing your appetite and desire to eat. This means it affects neurotransmitters in your brain, telling the body that you feel full all the time.
Natural supplements restores your hormones (eg: testosterone, insulin, cortisol) to ensure your body burns fat more efficiently by increasing metabolic rate.
Ozempic and Wegovy are both weight loss drugs that contains semaglutide, an active ingredient containing synthetic polypeptides binded with 31 types of amino-acids.
Natural weight loss supplements with natural ingredient contains natural polypeptides (known as eurypeptides) with a chain of 36 amino acids, glycosaponin, quassinoids and alkaloids.
Natural supplements for weight loss have wide range of health benefits compared to synthetic weight loss medicine.
Get more answers on Ozempic, Wegovy and natural weight loss supplements.
How does weight loss drug work?
Weight loss medicines such as Ozempic and Wegovy work by suppressing eating appetite, reducing hunger and make you feel full.
Ozempic and WeGovy is a form appetite suppressant that is originally designed to also work as a Type 2 diabetic drug which promotes insulin production, thus lowering your blood sugar levels.
How does natural weight loss supplements work?
Weight loss supplements addresses the root-cause by regulating the right hormones to promote weight loss. Natural supplements such as Tongkat Ali increases thermogenic activities by boosting brown fat (i.e Brownd Adipose Tissue) and increasing metabolism rate in order to burn more calories and fat.
At the same time, Tongkat Ali is shown to regulate insulin sensitivity which helps lowering your blood sugar levels, thus increasing energy conversion from excess sugar.
Do natural supplements reduce fat or obesity?
Tongkat Ali is a scientifically proven natural supplement that promotes weight loss by burning fat and calories more efficiently which may help reduce obesity. A randomized placebo-controlled study on 96 obese adults published in Phytotherapy  Research showed a significant reduction in Body Mass Index (BMI) after 112 days
Does WeGovy vs Ozempic work better than natural weight loss supplements?
Natural weight supplement works better with few side effects when consumed long term, with similar results. Expect weight loss between 5% to 10% when consumed with high intensity or resistance exercises over a period of 12 weeks.
Does Wegovy and Ozempic burn fat?
Studies showed Wegovy and Ozempic does not contain fat-burning properties and may not induce any thermogenic activities in your body. In short, products containing semaglutide is not a fat burner.
Are semaglutide weight loss drugs safe?
According to FDA, patients should be aware that products sold as 'semaglutide' may not contain the same active ingredient as FDA-approved semaglutide products (such as Wegovy or Ozempic). FDA warned users against using semaglutide sodium and semaglutide acetate, which have not been shown to be safe and effective.
What else do I need to know before using Wegovy or Ozempic?
Katie from UCHealth consulted Dr. Cecilia Low, an endocrine specialist on the use of WeGovy and Ozempic for weight loss. She advises users to be cautious before using WeGovy or Ozempic.
Here are eight reasons before using Wegovy or Ozempic for weight loss:
Wegovy and Ozempic are not for everyone. Ozempic is FDA approved for people with Type 2 diabetes. And Wegovy is FDA approved for people with obesity or those who are overweight.
You likely will need to keep taking the medications forever to maintain your weight. Users who stop taking Wegovy and Ozempic often gain weight back relatively quickly.
The drugs are expensive, and may not be covered by most insurance plans (unless you are diabetic)
It is hard to find one. The popularity of the new drugs has led to some shortages.
The drugs can cause unpleasant gastrointestinal side effects.
A small percentage of people who take the drugs can suffer from a diabetes eye complication called retinopathy. Along with consulting with your primary care provider or endocrinologist, you should also see your eye doctor.
Wegovy and Ozempic suppress a person's eating appetite and it is not a fat burner.
Some people have complained about looking older due to "Wegovy or Ozempic face." While many people taking weight loss drugs are pleased to shed some pounds, some say they're dropping weight in the wrong place: their face. Some have complained of looking old and haggard due to rapid fat loss in the face.
Doctor's view on Ozempic and Wegovy
Physician Dr. Jesse Abend warned users on the harmful side effects of taking weight loss drugs. He said weight loss drugs such as wegovy are not "miracle drugs" and you need exercises and diet to gain the full results.
Truth is, weight-loss meds like Ozempic & Wegovy have side-effects!

Yes, these drugs can be useful tools to help some people, but if you don't change your diet & lifestyle, you'll be dependent on these drugs forever - and will likely experience these harmful side-effects! pic.twitter.com/omRVISfuVN

— Dr. Jesse Abend (@DrJesseAbend) August 4, 2023
Speak to our functional health coach for free. Analyze your bloodwork and optimize your health with SuperHuman Health Protocol (SHP).
WeGovy and Ozempic are the latest weight loss drugs with promising results. Similar to the effect of taking Tongkat Ali supplements, both weight loss drugs and supplements have to be taken with regular exercises and lifestyle changes to gain maximum results.
Whilst both weight loss drugs have side effects, precautionary measure should be taken by limiting the dosage and duration. Weight loss drugs are prone to abuse and this carry hefty penalty to your long-term health. Please consult your nearest doctor or healthcare professional before consuming any weight loss drugs or natural supplements.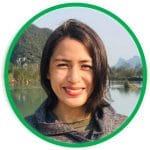 Author
Naressa Khan contributes regularly on AKARALI. As a researcher and investigative journalist, Naressa is all about creating, deconstructing, and reassembling meaningful content through words and facts. With this approach always in mind, she eagerly explores the nuances in life via the aspects of lifestyle, culture, travel, health, and wellness in Malaysia .
Our articles are third party reviewed by our panel of experts and medical advisors to ensure the facts are accurate and credible. These are validated against multiple source references which include but not limited to research studies, peer-reviewed journals, pre-clinical studies, clinical tests and other credible publications.
Our panel of medical advisors and experts are highly experienced in their individual fields. However, they do not provide any medical advice or recommendations arising from content published in this article.
Disclaimer: 
The content published on this website is for educational purposes and should not be viewed, read, or seen as a prescription or constitute any form of medical advice. We recommend you consult your nearest GP or doctors before consuming Tongkat Ali or any products which contain Tongkat Ali. For further information, kindly refer to our Frequently Asked Questions (FAQ) for more information.