Most testosterone supplements contain core natural ingredients such as Tongkat Ali, Ashwagandha, Maca or Panax Ginseng, Magnesium, Zinc and other ingredients.
And each testosterone supplement brands have its own unique formula.
But, not all testosterone supplements work effectively as claimed.
Should you pick single-ingredient testosterone supplements, or multi-ingredient testosterone supplements that contain black pepper, caffeine, garlic or even D-aspartic acid?
In this article, you will find valuable insights into the top best testosterone supplements for men's health to guide your purchasing decision.
You will also learn about key ingredients that are used in testosterone boosters, and which are the most effective testosterone supplement that work for men's health.
Lets find out more!
Do you need testosterone supplements?
Testosterone supplements are used by men and women across a wide spectrum of ages. More so if you are approaching 40 or fast approaching golden age.
You may find testosterone supplements useful if you exhibit low testosterone symptoms such as:
Low sex drive
Erectile dysfunction
Low stamina
Decreased in energy
Mild stress, depression or lack of focus
Best natural testosterone supplements such as Tongkat Ali are increasingly popular amongst men in their 40s and 50s as a substitute to TRT or HRT in recent times.
Testosterone Supplements vs. TRT
Natural testosterone supplements are reported to be more effective than Testosterone Replacement Therapy (TRT) in many ways with fewer side effects.
TRT users are extremely concerned about the growing long-term side effects as some are reported to be gaining more weight after TRT treatment.
The side effects and health complications of post-TRT treatments are rarely disclosed openly to the public in order to protect the industry.
Key ingredients behind testosterone supplements
Core Ingredients
Active ingredients found in most testosterone supplements.
Tongkat Ali
Ashwagandha
Panax Ginseng
Fadogia Agrestis
Horny Goat Weed
Tribulus Terrestris
Non-Core Ingredients
Supporting ingredients found in testosterone supplements that amplify or produce testosterone-like effects.
Green Tea
Vitamin D
D-Aspartic acid
Fenugreek
Pomegranate
Zinc
Vitamin B6
Black pepper
Garlic extract
Vitamin B5
Magnesium
Melatonin
Maca
Horny Goat Weed
Calcium
Boron
Bioprene
Warning
Not all ingredients or herbs are proven to boost testosterone. Some lack clinical tests or scientific evidence. Adding 1 or more ingredients in a testosterone supplement may not give you 2x more effects on testosterone.
Please read more on shocking evidence of various ingredients used in testosterone supplements before making a purchase. 
Does Testosterone Supplement Work?
Most testosterone supplements produce mixed results which is a point of concern. This is largely due to unproven ingredients and a mixed bag of formulations that are not clinically tested on humans.
So, don't expect testosterone supplements to work on everyone.
Now, here is the hard truth.
With more than 500 testosterone boosters supplements on Amazon, the testosterone supplements that actually work are those containing core active ingredients such as Tongkat Ali and Panax Ginseng.
These herbs are perhaps the only few active ingredients that have been time-tested to boost testosterone, which can be consumed as a single supplement without adding other ingredients.
Let's look at other ingredients that are proven to boost testosterone later in this article.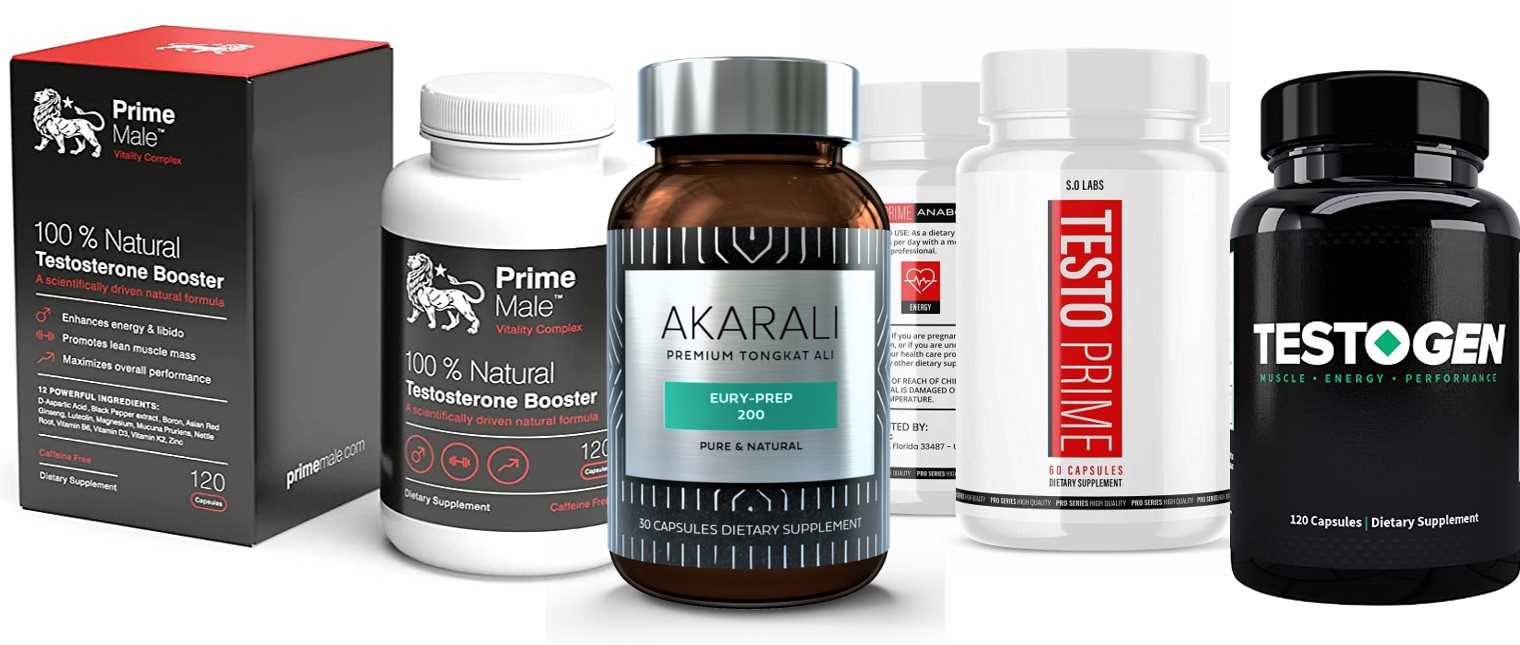 Proven ingredients to boost testosterone
There are only a few ingredients, i.e vitamins or herbs, that are clinically proven to boost testosterone, backed by sufficient scientific evidence, research studies and clinical tests.
A research study on the top 50 testosterone supplements (T-booster) by the Institute of Urology from the University of Southern California was shocking.
With only 24.8% of T-boosters having data to back their claims, researchers found that only a few ingredients have sufficient scientific evidence to prove the effect of boosting testosterone.
Here is the summary of the research findings.
| | |
| --- | --- |
| T-Booster Ingredients | Does it increase testosterone? |
| Tongkat Ali | ✅✅✅✅✅ |
| Panax Ginseng | ✅✅✅✅ |
| Horny Goat Weed | ✅✅ |
| Ashwagandha | ✅✅ |
| D-Aspartic Acid | ✅ |
| Tribulus Terrestris | ❌ |
| Black pepper | ❌ |
| Garlic | ❌ |
| Vitamin B5 | ❌ |
| Green Tea | ❌ |
| Vitamin D | ❌ |
| Vitamin B6 | ❌ |
| Fenugreek | ❌ |
| Pomegranate | ❌ |
| Curcumin | ❌ |
| Maca | ❌ |
| Zinc | ❌ |
| Magnesium | ❌ |
| Melatonin | ❌ |
| Gingko Biloba | ❌ |
| Boron | ❌ |
✅✅✅✅✅ Substantial evidence with significant results
✅✅✅✅ Sufficient evidence with moderate results
✅✅ Moderate evidence with mixed results
✅ Lack of evidence with mixed results
❌ No evidence and it may not work
Which type of supplement that works well to boost testosterone?
Tongkat Ali, Ashwagandha, Panax Ginseng are key active ingredients found in most of the top-selling testosterone supplements for men and have sufficient evidence to prove its effect on testosterone.
Which type of supplement will not work on testosterone?
Testosterone supplements containing D-Aspartic Acid, Black Pepper, Tribulus Terrestris, Zinc, Magnesium, Turkestesterone, and Fadogia Agrestis do not have sufficient clinical studies, clinical tests, or research studies to prove their effect on testosterone.
This was backed by a study by the University of Southern California in 2019.
Warnings
Drawing from the same research study from best 50 testosterone supplements sold in in the US, we found the following conclusion.
Approximately 70% of the T-boosters sold in the USA contains ingredients that are NOT backed by sufficient or conflicting scientific evidence – raising alarming questions on safety and efficacy.
Testosterone supplements such as TestPrime contain Tribulus Terrestis that have no effect on testosterone.
Fadogia Agrestis found in testosterone supplements contain insufficient research on the effect of testosterone.
The Best Testosterone Supplements For Men
Here are the best-selling testosterone supplements in the US, UK, Australia and Europe based on consumer feedback and market research conducted by Berkshire Media.
Best Proven Testosterone Supplement: Single Ingredient
Popular Testosterone Supplement: Multi-Ingredients
Comparing the best: Testosterone Supplements Review
Let's look at some of the best and popular testosterone supplements in each category. Find out the best and most comprehensive testosterone supplement review in 2022.
AKARALI is the best natural testosterone supplement for men above 40 and 50s due to its clinically tested US-patented proprietary extract, with more than 26 clinical trials since 2003.
AKARALI's MIT-formulated Physta® Tongkat Ali is clinically tested on testosterone studies performed on men and women between 20 to 70 years old.
Most customer reviews on AKARALI reported positive results on testosterone effects such as libido and strength after 48 hours. Maximum peak benefit can be felt after four to twelve weeks.
If you are into single-ingredient formulations, AKARALI Tongkat Ali remains the best herbal supplement for men in 2022.
Key Ingredients (1 capsules per serving):
Tongkat Ali extract 200mg
Pros:
Scientifically proven testosterone gains

between 40% up to 681%
Clinically tested to increase DHEA
Clinically tested on both men and women
Scientifically proven with 26 clinical tests
12 proven health benefits.
Proprietary highly potent Tongkat Ali extract
Can be consumed in small doses
Suitable for both men and women
No side effects
140 million doses produced and sold worldwide
Standardized extract protocol
Cons:
Highly dependent on daily dosage to realize optimal gains.
Must be taken with regular exercises
TestoPrime is touted as the best testosterone boosting supplement on the market due to its formulation consisting of multi-natural ingredients. It is sold worldwide and popular amongst bodybuilders who crave for rapid results.
Its proprietary formulation consists high dose of active ingredients such as panax ginseng, green tea, d-aspartic acid, promegranate and garlic extract.
It may not be suitable for less active older men or general use, but commonly used by niche bodybuilders and sports amateurs who are seeking that boost from their exercises.
Key Ingredients (4 capsules per servings):
Green Tea Extract 4000mg
D-Aspartic acid 2000mg
Pomegranate Extract 4000mg
Panax Ginseng 8000mg
Garlic extract 1200mg
Vitamin D
Fenugreek 800mg
Zinc 40mg
Ashwagandha Extract 668mg
Vitamin B6 5.6mg
Black pepper extract
Vitamin B5 8mg
Pros:
90% of the ingredients are from natural herbs
Multi nutrients from multiple ingredients
Testosterone increase claim between 40 – 60%
Cons:
Formulation not clinically tested on humans
Not clinically tested for efficacy
May cause jittery or insomnia
Must be consumed in high dosages (4 capsules for each serving) to realize health gains
Non-standardized extract
Prime Male is another popular testosterone supplement in the UK and the US, which are actively promoted by affiliates. It contains multi-ingredients which are less natural than testo-prime.
The proprietary mix-ingredient extract has been touted as the best testosterone supplement from men, extremely well thought.
However, many customers reported the side effects of diarrhea as reported in customer reviews.
Key Ingredients:
Vitamin D3 (as Cholecalciferol)
Vitamin K2
Vitamin B6
Magnesium
Zinc
D-Aspartic Acid
Panax Ginseng
Luteolin
Ashwagandha
Nettle Root
Black Pepper Extract
Boron
Pros:
May suppress estrogen levels by preventing its conversion from testosterone
Cons:
High dose of ashwagandha may cause sleepiness or increase the effects of sedatives.
D-Aspartic does not increase testosterone
Individual ingredient does not have sufficient evidence
Overall formulation is not clinically tested
Cause diarreha
Are Testosterone Supplements Safe?
Testosterone boosters with mix-herbal ingredients may cause abdominal pain, diarrhea, kidney failure and other health risks. Most mixed ingredients are not tested on efficacy and may cause liver and kidney complications.
A case study on a person consuming multi-ingredient testosterone supplements showed high levels of alanine aminotransferase (ALT) and aspartate aminotransferase (AST), indicating liver injury – as shown in the ultrasound scan images below.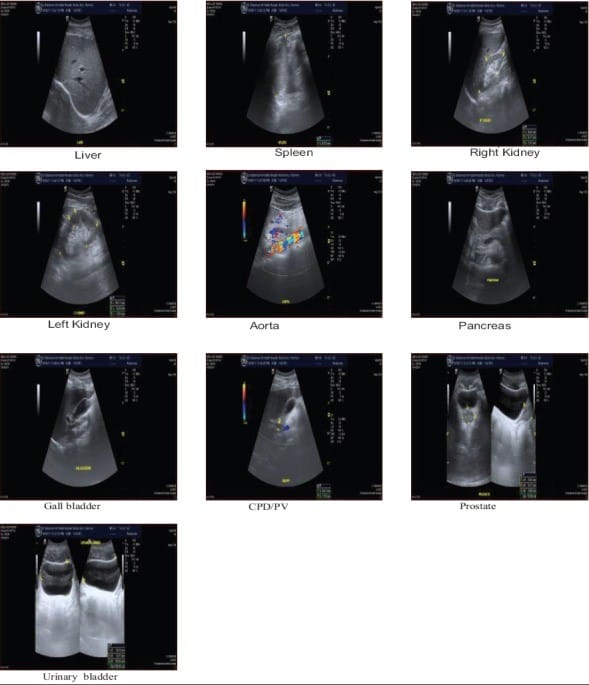 Our top Pick: Best Natural Testosterone Supplements for Men's Health
Single-ingredient Tongkat Ali supplement is the best and safest natural testosterone supplement for men. Multiple studies and clinical trials showed Tongkat Ali does increase testosterone across men between 20-70 years old.
Depending on the Tongkat Ali dosage, you may expect between increase of testosterone between 20% to 581% after consuming Tongkat Ali for 12 weeks.
The latest high-tech potent Tongkat Ali Physta® extract (using standardized hot water extract) delivers 10x more testosterone boos than conventional ethanol-based 200:1 extract. This makes it by far the best natural testosterone supplement that is safe and scientifically backed.
Tongkat Ali's hormonal benefits to men and positive effect to our endocrine system including the reproductive system are the best testosterone supplement for men above 50.
Tongkat Ali supplement is now more popular than Ginseng, Fadogia Agrestis or even Turkesterone due to its effect on testosterone, based on 300+ research studies and clinical trials.
In addition, Tongkat Ali has sufficient clinical evidence over the last 20 years to prove its effect on boosting testosterone, free-testosterone and DHEA on both men and women.
However, those exceptional gains will only work if you consume 100% Tongkat Ali root or clinically tested Tongkat Ali products to reap the most benefit.
Please keep in mind to purchase the most potent Tongkat Ali in the market. This usually gives you a higher chance of boosting testosterone to meet your expectations.
Remember, not all herbal products are created equal.
Testosterone supplements with fine-quality Tongkat Ali extract give you the highest testosterone gains. Some manufacturers are backing this claim with independent clinical tests on a larger sample size.
The best testosterone supplement that will benefit men's health must be backed decades of research studies.
Tongkat Ali, Panax Ginseng and Ashwagandha remained the popular T-booster supplement for men due to its decades of scientifically proven effects on libido and sperm motility, muscle strength, anaerobic performance in sports and mood.
In fact, it is the oldest herb that are used in most testosterone supplements known to man.
Taking a pure 100% single-ingredient supplement will do more justice in boosting your testosterone to gain those benefits rather than taking an unproven formulation.
Regardless of your health objectives, quality testosterone supplements for men such as the MIT-formulated natural testosterone booster are making a comeback on Amazon.
And you should seriously give it a try!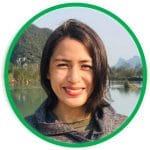 Naressa Khan contributes regularly on AKARALI. As a researcher and investigative journalist specializing in nutrition and natural wellness, Naressa is all about creating, deconstructing, and reassembling meaningful content through words and facts. With this approach always in mind, she eagerly explores the nuances in life via the aspects of lifestyle, culture, travel, health, and wellness in Malaysia .
Disclaimer: 
The content published on this website is for educational purposes and should not be viewed, read, or seen as a prescription or constitute any form of medical advice. We recommend you consult your nearest GP or doctors before consuming Tongkat Ali or any products which contain Tongkat Ali. For further information, kindly refer to our Frequently Asked Questions (FAQ) for more information.