Australia is blessed with natural and organic herbs for centuries. In fact, Australians consume more organic food and natural herbs than any developed countries in the world. Most Australians buy Tongkat Ali directly from Malaysia as Tongkat Ali does not grow, nor can it be found in Australasia.
Now here is a story of a 67-year-old taking Tongkat Ali from Down Under.
As Tongkat Ali benefits men across various age groups, this review useful if you want to know what Tongkat Ali does to you, and how it performs in the real world.
Yes, despite an exhaustive list of clinical tests on humans, nothing beats a real-world review of Tongkat Ali. Even young active women are sharing their reviews of Tongkat Ali along with its amazing benefits to women's health.
Now, Mario Corallo, the Managing Director of Eurogloss Prestige Auto Detailing in Melbourne has no association with AKARALI, nor he was paid to do this review. In fact, this is the first authentic Tongkat Ali review in Australia.
Diagnosed with a bladder cancer, Mario's amazing recovery through organic food, natural diet and herbal supplements led our team to publish an exclusive interview about Tongkat Ali.
We shall learn how he benefitted from Tongkat Ali on his strength, muscle recovery and immune system.
Here was his first impression.
Meet Mario, a 67-year-old passionate man, filled with energy! Here is his brief profile and quick review of Tongkat Ali.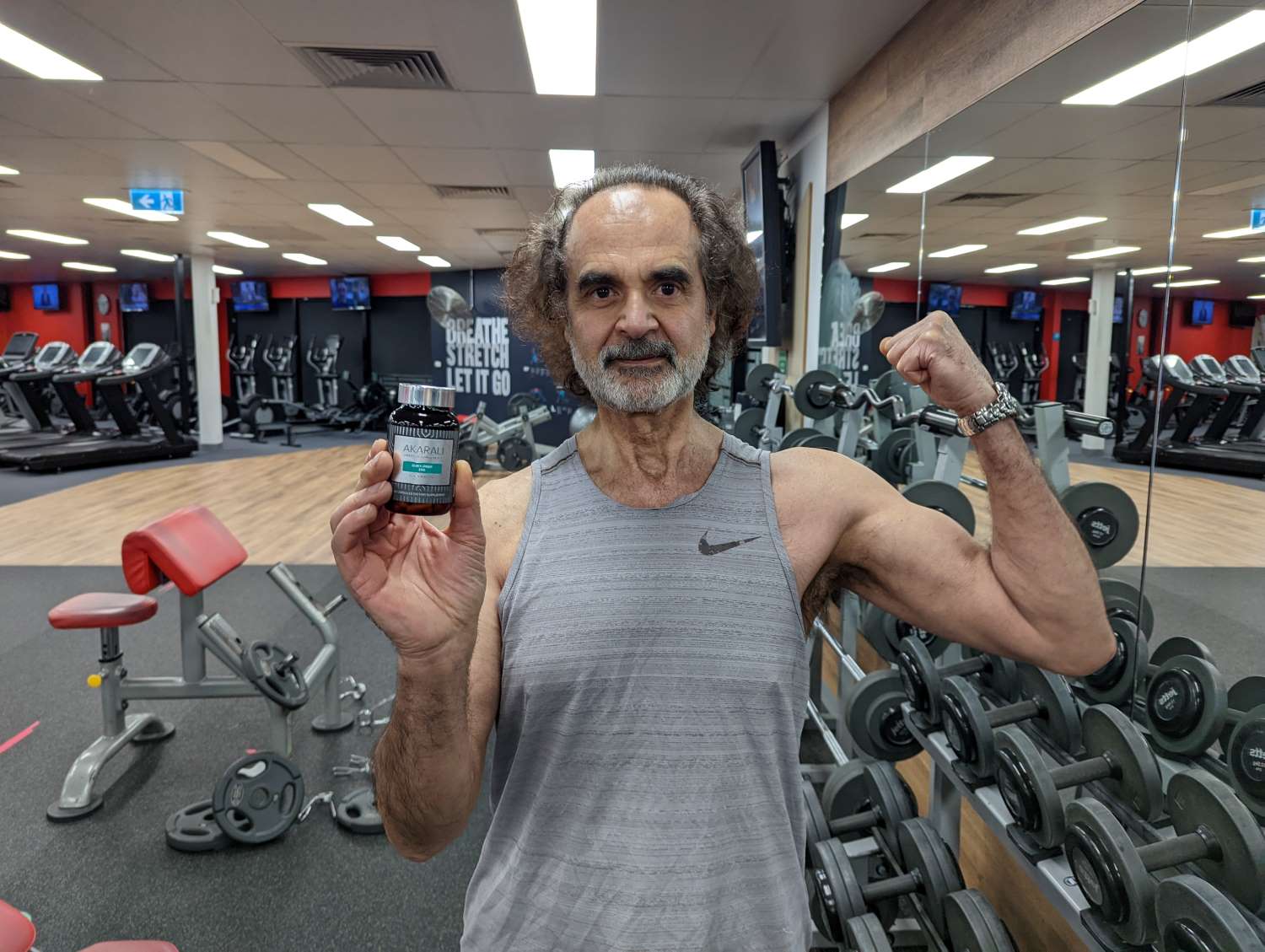 Mario hits the gym at 4 am daily and he subscribes to an organic diet regime coupled with herbal supplements including Tongkat Ali (Picture submitted to AKARALI team on 9th August 2022)
Profile
Age: 67
Country: Melbourne, Australia
Occupation: Business owner
Daily dosage: 400mg with 1 week OFF / ON cycle
Exercise: Minimum of 4 times a week
Quick review of Tongkat Ali
He reported results in 3 days with 400mg of AKARALI Tongkat Ali – with stronger immune system, testosterone, muscle growth and libido.
Prior to taking AKARALI, he claimed that he took 1,500mg of Tongkat Ali with no results.
He warned others on the fake claims by Tongkat Ali brands out there, particularly Tongkat Ali from Thailand.
He advised others to take Tongkat Ali with exercises and diet in order to gain full benefits.
Note: Quality premium Tongkat Ali can be purchased directly in Australia via BuyNatural.com.au at AUD 38.00 with 1-2 day delivery within Australia. Enjoy the greatest selection of quality Tongkat Ali in Australia at affordable prices.
Detailed Tongkat Ali Review
If you are keen to more about his review of Tongkat Ali, here is the full excerpt of our interview with Mario.
1) Tell me a bit about yourself and how did you find out about Tongkat Ali?
I am a 67 year old male (semi-retired) I own my own high-end car detailing business for over 26 years. I live in Melbourne Australia and I lead a fairly active lifestyle for my age.
I go to the gym five days a week I eat an organic balanced diet consisting of fruit and vegetables. It's all organic! Including meats beef (organic), chicken (organic) and fish (Alaskan Red Salmon). I'm into 80% organic plant-based diet and 20% animal protein diet, organic meats and fish.
I found out about AKARALI Tongkat Ali online when searching for an effective and safe way to boost testosterone, libido and muscle mass! Including boosting my immune system.
2) Have you taken Tongkat Ali before? And if yes, how is it different this time?
Yes, I have it was purchased on eBay stronger version of Tongkat Ali 1500mg ! Absolutely useless waste of money down the drain!
Didn't do anything for my Testosterone, libido, or muscle mass! A stronger Tongkat Ali doesn't mean a thing especially if their extraction system is not effective in extracting the ingredients which are beneficial for your body.
I learned the hard way and I don't want anyone else to make the same mistake I made! Don't believe the hype the stronger Tongkat Ali is the better. It is a lie!
It's different this time taking AKARALI Tongkat Ali because it works!
I saw results taking 400mg in just three days! That just goes to show you how effective and powerful it is . I cycle it one week on one week off and this system has worked brilliantly for me.
3) Do you have any medical conditions? And how does Tongkat Ali makes you feel?
I have been diagnosed with Bladder Cancer (non evasive muscle tissue)
They caught it on time however, the fight is not over more surgeries and immunotherapy treatments so far 6 all together after my second surgery I will have one immunotherapy treatment every month for maintenance!
Since discovering Akarali Tongkat Ali it has helped me out tremendously with my energy levels and coping with this immunotherapy treatment I have been having.
Together with other natural Nutraceuticals I take, it's made a huge difference even my state of mind is more cheerful.
4) What is the most gain, or noticeable benefits after taking Tongkat Ali? 
The gains I've received are the following: Testosterone through the roof! More energy! Muscle mass and strength! And definitely libido. I feel like a 20-year-old again. No pun intended.
5) Most Australians are not aware of Tongkat Ali. As there is a growing trend of using organic and natural products, what is your advice to Australians?
Buy AKARALI Tongkat Ali and you won't look back. It has given me a new lease of life even with this chronic disease that I'm fighting.
Yes, it's more expensive but it works! And I trust AKARALI. They have a customer for life!
6) What's your view of Tongkat Ali products that are available in Australia? Are they good?
Mediocre to say the least, and a complete waste of money. Their claims are outrageous and overdeliver without results!
The best in the world Tongkat Ali is AKARALI from Malaysia!
And I'm not saying this because I have no association with AKARALI Tongkat Ali. But as a customer who has seen results first hand and that to me is more important than the mambo jumbo reviews you read online! Most of them are fake reviews!!!!
Additional Comments by Mario
This is why when I found AKARALI I was fascinated by the extraction method it used, doing my own research it became clear that I had wasted my money on inferior brands . I didn't know at the time that the best Tongkat Ali came from Malaysia clever marketing on Instagram and Facebook were brainwashing people to believe that Tongkat Ali from Thailand was the best. Unfortunately I fell into this trap myself . There is a company out there claiming ridiculous results!
Also saying that diet and exercise aren't necessary what a load of bullshit! Nutraceuticals supplements alone will not give you results if you are unhealthy eat junk food are over weight and haven't been to the gym for years. Every thing in life has got a cumulative effect including what you eat the life style you have and the exercises you do.
It's refreshing to know that a company like AKARALI doesn't claim miraculous results because each individual is unique and different so to say that you are going to get these results is misleading and downright fraudulent.
And this is what annoys me about these companies out there that have no scientific proof to say that their products are full strength and work.
Key takeaways from Mario's review
Although we recorded other positive consumer reviews about Tongkat Ali, nothing beats Mario's amazing encounter with Tongkat Ali. More so after he had a bad experience with other inferior cheap Tongkat Ali products from Thailand and China.
So what can we learn from Mario's experience with Tongkat Ali?
Tongkat Ali superior benefits on testosterone and muscle strength experienced by Mario is not new. In fact, it has been clinically proven through other independent clinical tests and research studies in the last 20 years.
Tongkat Ali is the only single herbal root that is clinically tested to positively impact most of the key hormones in our endocrine system – which include the Immunology System, Male Reproductive System, Urinary System and the Central Nervous System.
Research studies by Japanese scientists in 2014 showed Tongkat Ali had a profound impact on the immune system with more T-cells and Naive T-cells after four weeks of 200mg of Tongkat Ali.
This begs the question. Could Tongkat Ali be the best endocrine supplement of the 21st century?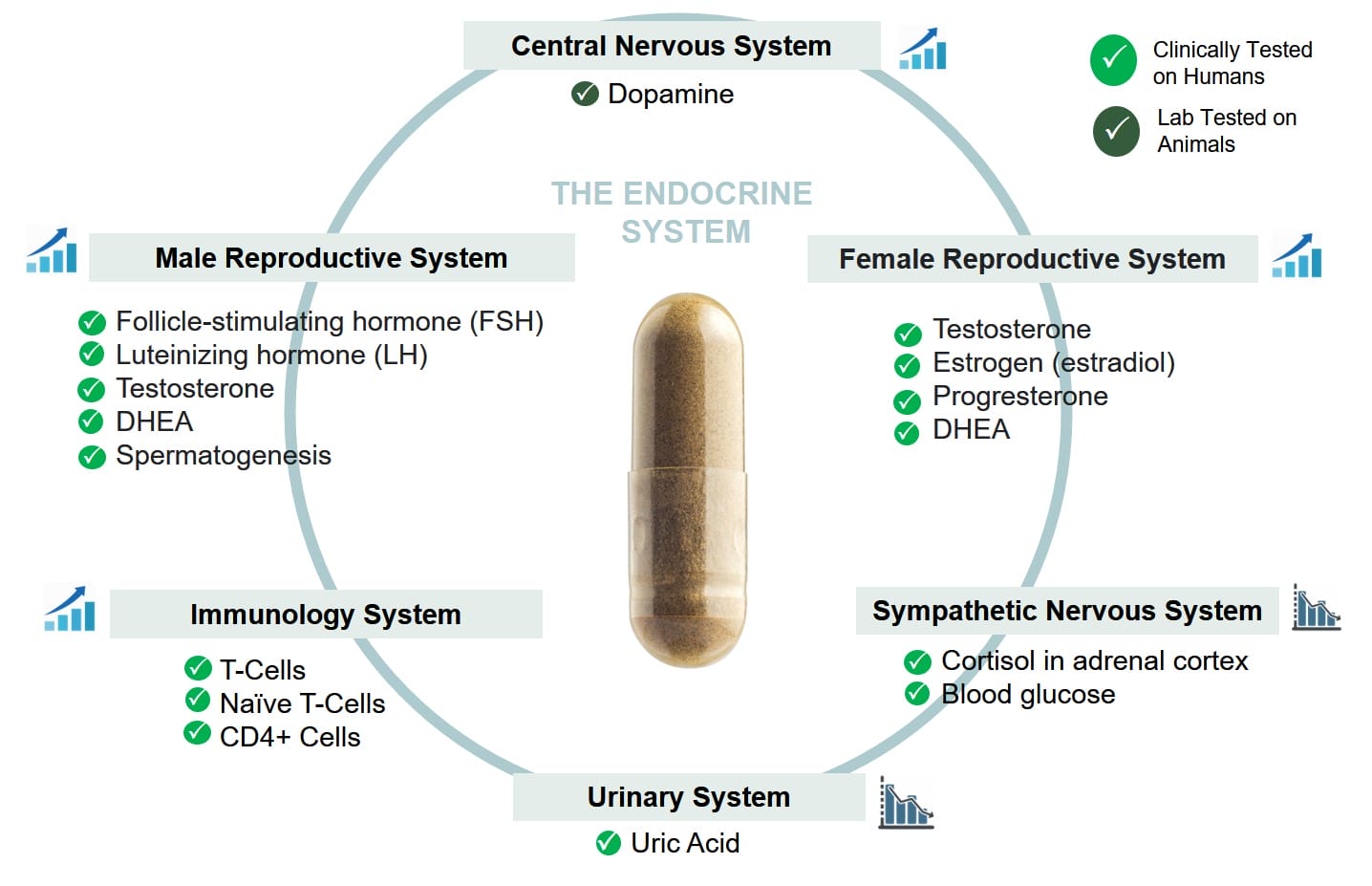 In addition, we have compiled other real-life stories of people in their 40s using Tongkat Ali for 2 weeks, 4 weeks, 6 weeks and how it has benefitted their body transformation – strength, lean muscle mass, weight loss and other health goals.
These amazing life stories can only be achieved through a healthy diet and exercise.
The reason behind this amazing review of Tongkat Ali hinges on the fact that only clinically tested Tongkat Ali product works in the real world.
Remember to always choose quality Tongkat Ali. It is worth spending your money as it guarantees superior health benefits for humans and is clinically tested for potency and efficacy too.
At the end of the interview, our team was humbled by Mario's review on Tongkat Ali. Needless to say, his enthusiasm was second to none.
There are more stories that we hope to share in future. With a lot of fake reviews on Amazon, Mario's honest review of Tongkat Ali will hopefully send waves of honesty about how Tongkat Ali can actually work in the real world.
As Tongkat Ali is one of the top testosterone supplements for men in Australia, there are a few reputable Tongkat Ali brands in Australia to choose from.
We strongly recommend checking our Australian Tongkat Ali Buying Review Guide if you are living in Australia.
Regardless of your final decision, here is food for thought.
AKARALI is the world's first clinically tested Tongkat Ali using US-patented Physta® formulation. We revolutionize the health supplement industry by delivering quality Tongkat Ali extract directly from the source.
Experience single-origin Tongkat Ali from the earth's finest because your health deserves the best.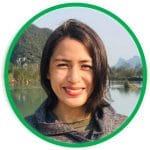 Naressa Khan contributes regularly on AKARALI. As a researcher and investigative journalist, Naressa is all about creating, deconstructing, and reassembling meaningful content through words and facts. With this approach always in mind, she eagerly explores the nuances in life via the aspects of lifestyle, culture, travel, health, and wellness in Malaysia .
Disclaimer: The content published in this article is for educational purposes and not intended to promote any brands nor to provide any form of recommendations to purchase or consume medication, drugs or herbal supplement brands directly or indirectly. By reading this, the sole responsibility and decision lies on the reader to perform their own assessment and / or to arrive at an informed decision based on publicly available information. By reading the content published on this website means you are aware on the risks involved in purchasing any of the products or brands mentioned in this article. We highly recommend you and the readers to consult your nearest doctor before making any purchase from this website or any other websites or social platforms after reading this article.