Last Updated: 26th March 2023
Millions have consumed Tongkat Ali without knowing its wide range of health benefits.  Understanding each health benefit of Tongkat Ali is vital to achieving your health goals.
Tongkat Ali benefits both men and women – with primary focus on the core endocrine system and sub-systems such as the reproductive system, our hypothalamus, pituitary glands, and adrenal glands.
This article explains the potential health benefits of Tongkat Ali from decades of research studies and clinical trials.
Here is a quick summary.
Summary of Tongkat Ali health benefits
1. Increases Testosterone Production
2. Improves Sexual Health & Libido
3. Improve Strength, Muscle & Physical Activities
4. Stimulate Loss of Weight & Body Fat
5. Potential Treatment for Osteoporosis
6. Anti-Cancer properties to aid Cancer Treatment
7. Reduces Stress, Anger, & Improve Mood
8. Enhances the Immune System
10. Reduction in Blood Pressure
11. Anti Inflammatory, Anti Bacterial and Parasitic Agent
12. Exhibits Anti-Ulcer Properties
Note:  Our Credibility & Trust Score provides a summary rating on the Tongkat Ali benefits based on clinical trials and research studies from 1990-2023. The assessment was performed by a group of independent health experts, nutritionists, and researchers, and assisted by our medical advisors.
Tongkat Ali delivers a wide range of health benefits that span across our endocrine system; a messenger system containing more than 30 hormones that control our body functions.
Tongkat Ali's benefit is driven by the hypothalamus in the brain; sending signals to the adrenal and pituitary glands to produce the required hormones for our body to function.
With growing clinical tests to validate Tongkat Ali's health benefits,  clinically tested Tongkat Ali is pioneering the new growth of discerning consumers who seek more benefits from Tongkat Ali supplements.
 Clinically-tested Tongkat Ali is known for its proven health benefits due to rigorous tests by certified scientists. (Credit: AKARALI Physta Laboratory)
To date, more than 1,000 men and women have participated in research and clinical trials to validate Tongkat Ali's health benefits.
In this article, we shall cover 12 key benefits of Tongkat Ali supplements; taken from published clinical tests and research studies.
Out of 12, there are 6 frequently-mentioned benefits of Tongkat Ali that you may have came across on the Reddit forums, or in sponsored articles such as Discover Magazine, or Outlook India.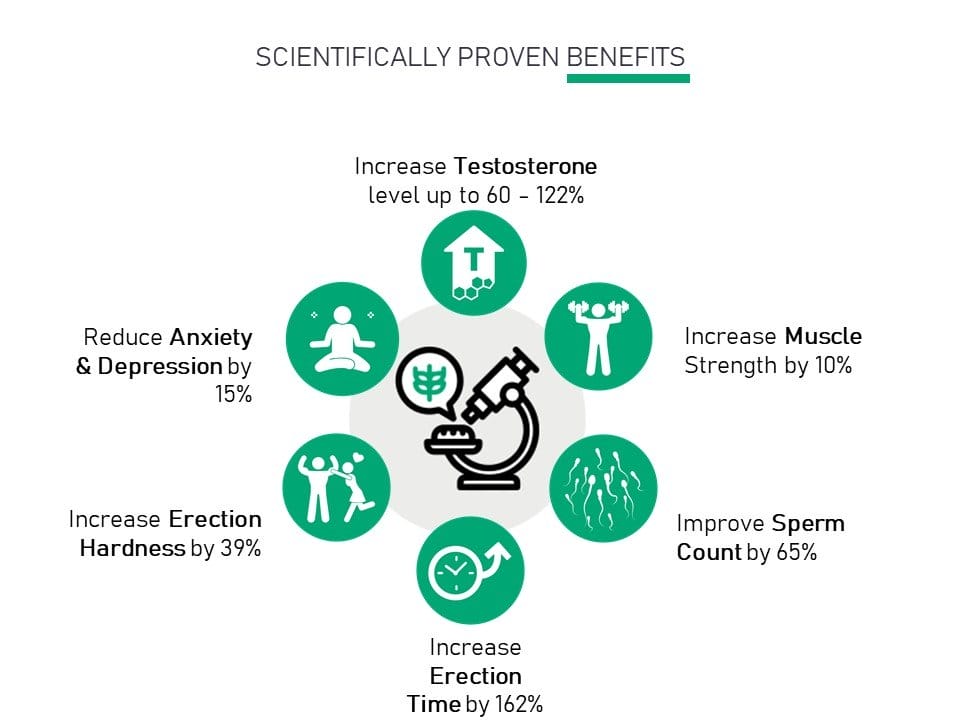 🔎

Tongkat Ali benefits to women
Tongkat Ali benefits women in a similar way but with different focus areas. Find out how Tongkat Ali may benefit women in 5 different core areas.
Tongkat Ali also known as Akar Ali in the Malay language is a rare medicinal adaptogen plant found in Malaysia, Indonesia and Vietnam. The scientific name for Tongkat Ali is Eurycoma Longifolia.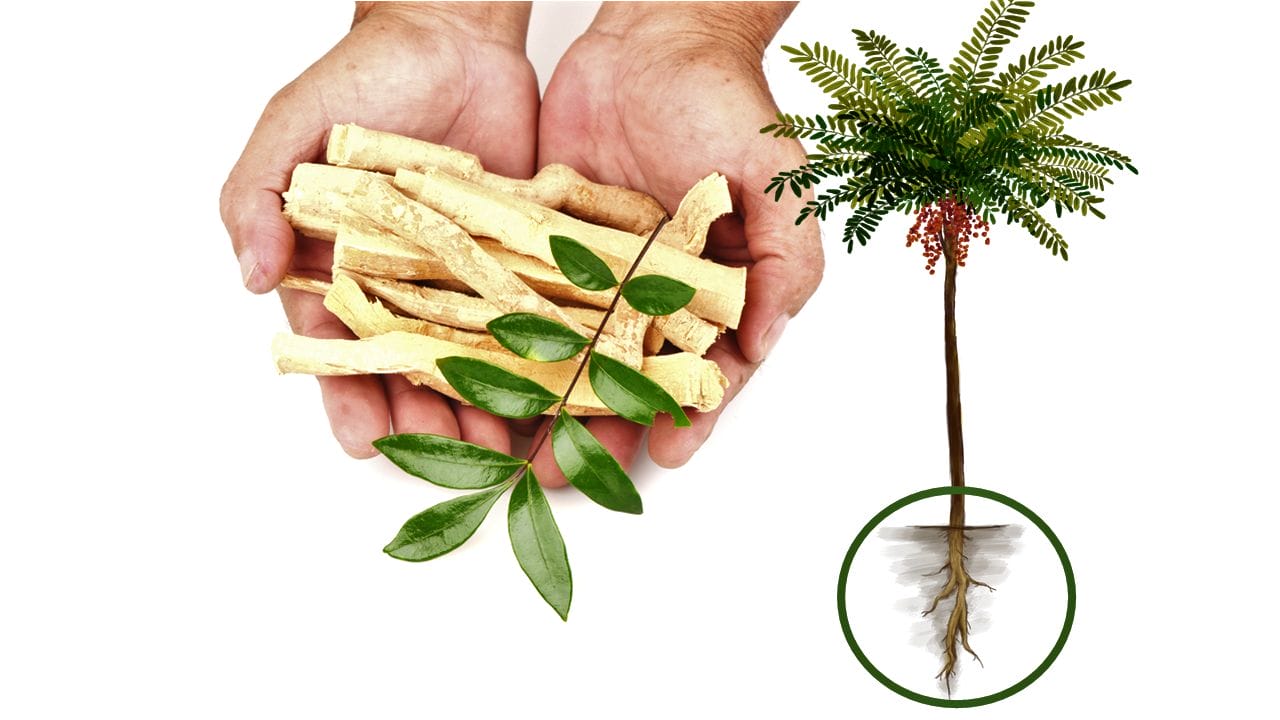 TONGKAT ALI ROOT IS THE MOST BENEFICIAL TO HEALTH
The most potent of the Tongkat Ali plant is the root. Researchers and scientists reported that the root contains the highest bioactive ingredients that are needed to produce pharmacological responses (i.e efficacy) to our health.
Most research and clinical studies in recent years are conducted using Tongkat Ali root extract to validate its health benefits.
Tongkat Ali benefits are derived from the following bioactive ingredients that produce pharmacological effects to our health:
Eurycomalactone,
Eurycomaoside,
Eurycolactone, and
Eurycomanone
Eurypeptides
Glycosaponin
Polysaccharides 
GET THE BEST HELP YOU NEED
Get the best help on Tongkat Ali benefits from our team of medical experts, scientists and research analysts.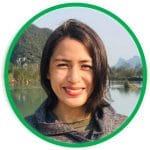 Author
Naressa Khan contributes regularly on AKARALI. As a researcher and investigative journalist specializing in nutrition, supplements and natural wellness, Naressa specializes in fact-based health topics backed by scientific evidence. She explores the nuances of lifestyle, culture, travel, health, and wellness.
Dr. Annie George is the Head scientist specializing in herbal research and clinical trials of Tongkat Ali since 2003.
She is part of our panel of experts and medical advisors to ensure the facts are accurate and credible. These are validated against multiple source references which include but not limited to research studies, peer-reviewed journals, pre-clinical studies, clinical tests and other credible publications.
Our panel of medical advisors and experts are highly experienced in their individual fields. However, they do not provide any medical advice or recommendations arising from content published in this article.
Disclaimer: The content published in this article is for educational purposes and not intended to provide any form of recommendations, directly or indirectly to purchase or consume herbal supplements, drugs, medications, alternative remedies and practices or any brands mentioned in this article. By reading this, the sole responsibility and decision lies on the reader to make an informed decision based on publicly available information published on the internet. Any herbal supplements can be used as a health supplement, dietary plan or to treat illnesses. However, we encourage you to consult your nearest doctor before making any purchase from this website or any other websites or social platforms after reading this article. We do not hold any responsibility or accountability for any products purchased from this website or any third-party websites that are linked to this articles, sales channels or social platforms.
Catherine Ulbricht, Julie Conquer, Kelly Flanagan, Richard Isaac, Erica Rusie & Regina C. Windsor (2013) An Evidence-Based Systematic Review of Tongkat Ali (Eurycoma longifolia) by the Natural Standard Research Collaboration, Journal of Dietary Supplements, 10:1, 54-83, DOI: 10.3109/19390211.2012.761467
Jiwajinda S1, Santisopasri V, Murakami A, Sugiyama H, Gasquet M, Riad E, Balansard G, Ohigashi H. (2002) In vitro anti-tumor promoting and anti-parasitic activities of the quassinoids from Eurycoma longifolia, a medicinal plant in Southeast Asia. J Ethnopharmacol. Sep;82(1):55-8.
Tambi MI, Imran MK, Henkel RR (2012) Standardised water-soluble extract of Eurycoma longifolia, Tongkat ali, as testosterone booster for managing men with late-onset hypogonadism, Andrologia, 44 Suppl 1:226-30. doi: 10.1111/j.1439-0272.2011.01168.x.
Henkel RR, Wang R, Bassett SH, Chen T, Liu N, Zhu Y, Tambi M (2014) Tongkat Ali as a potential herbal supplement for physically active male and female seniors–a pilot study. Phytother Res;28(4):544-50. doi: 10.1002/ptr.5017.
Solomon MC, Erasmus N, Henkel RR (2014) In vivo effects of Eurycoma longifolia Jack (Tongkat Ali) extract on reproductive functions in the rat; Andrologia 46(4):339-48. doi: 10.1111/and.12082.
Ismail SB, Wan Mohammad WM, George A, Nik Hussain NH, Musthapa Kamal ZM, Liske E. Randomized clinical trial on the use of PHYSTA freeze-dried water extract of Eurycoma longifolia for the improvement of quality of life and sexual well-being in men. Evid Based Complement Alternat Med 2012; 2012: 429268. doi: 10.1155/2012/429268
Tambi MI, Imran MK, Henkel RR. Standardised water-soluble extract of Eurycoma longifolia, Tongkat Ali, as testosterone booster for managing men with late-onset hypogonadism. Andrologia 2012; 44(Suppl 1): 226–30. doi: 10.1111/j.1439-0272.2011.01168.x
Udani, J. K., George, A. A., Musthapa, M., Pakdaman, M. N., & Abas, A. (2014). Effects of a Proprietary Freeze-Dried Water Extract of Eurycoma longifolia (Physta) and Polygonum minus on Sexual Performance and Well-Being in Men: A Randomized, Double-Blind, Placebo-Controlled Study. Evidence-based complementary and alternative medicine : eCAM, 2014, 179529. doi:10.1155/2014/179529
Tambi MI, Imran MK, Henkel RR. Standardised water-soluble extract of Eurycoma longifolia, Tongkat Ali, as testosterone booster for managing men with late-onset hypogonadism. Andrologia 2012; 44(Suppl 1): 226–30. doi: 10.1111/j.1439-0272.2011.01168.x
Ang H. H., Sim M. K. Eurycoma longifolia Jack enhances libido in sexually experienced male rats. Journal of Experimental Animal Science. 1997;46(4):287–290. doi: 10.1538/expanim.46.287
Ang H.H, Ngai T.H, Tan T.H. Effects of Eurycoma longifolia Jack on sexual qualities in middle aged male rats. Phytomedicine. 2003;10:590–593
Kreipke, Vince & Allman, Brittany & Kinsey, Amber & Moffatt, Robert & Hickner, Robert & Ormsbee, Michael. (2015). THE IMPACT OF FOUR WEEKS OF A MULTI-INGREDIENT PERFORMANCE SUPPLEMENT ON MUSCULAR STRENGTH, BODY COMPOSITION, AND ANABOLIC HORMONES IN RESISTANCE-TRAINED YOUNG MEN. Journal of Strength and Conditioning Research. 29. 1. 10.1519/JSC.0000000000000995.
Henkel RR, Wang R, Bassett SH, Chen T, Liu N, Zhu Y, et al. Tongkat Ali as a potential herbal supplement for physically active male and female seniors—A pilot study. Phyther Res. 2014;28(4):544–550. doi: 10.1002/ptr.5017
Md Yusof, Sarina & Zakaria, Zaiton & Abd. Hamid Karim, Aminuddin & Aiman, Suhana & Kadir, Zulkifli. (2016). Enhancement Effects of Tongkat Ali (Eurycoma longifolia) Supplementation on Performance Functions Following Strength Training in Middle-Aged Women. 10.1007/978-981-287-691-1_1.
Joint Conference of BASEM and BASES British Journal of Sports Medicine 2003;37:464-470
Effendy N.M., Mohamed N., Muhammad N., Mohamad I.N., Shuid A.N. Eurycoma longifolia: medicinal plant in the prevention and treatment of male osteoporosis due to androgen deficiency. Evid Based Complement Altern Med. 2012:125761
Thu HE, Mohamed IN, Hussain Z, Shuid AN. Exploring molecular mechanism of bone-forming capacity of Eurycoma longifolia: Evidence of enhanced expression of bone-related biomarkers. J Ayurveda Integr Med. 2017 S0975-9476(17)30007-4
Saadiah H, Razak A, Shuid AN, Mohamed IN. Combined effects of Eurycoma longifoliaand testosterone on androgen-deficient osteoporosis in a male rat model. Evidence-Based Complement Altern Med. 2012;2012:1–6. doi: 10.1155/2012/872406
Al-Salahi OS, Ji D, Majid AM, Kit-Lam C, Abdullah WZ, Zaki A, et al. Anti-tumor activity of Eurycoma longifoliaroot extracts against K-562 cell line: In vitroand in vivo PLoS One. 2014;9:e83818
Tung, N. H., Uto, T., Hai, N. T., Li, G., & Shoyama, Y. (2017). Quassinoids from the Root of Eurycoma longifoliaand Their Antiproliferative Activity on Human Cancer Cell Lines. Pharmacognosy magazine, 13(51), 459–462. doi:10.4103/pm.pm_353_16
Talbott et al.: Effect of Tongkat Ali on stress hormones and psychological mood state in moderately stressed subjects. Journal of the International Society of Sports Nutrition 2013 10:28
George A, Suzuki N, Abas AB, Mohri K, Utsuyama M, Hirokawa K, et al. Immunomodulation in middle-aged humans via the ingestion of Physta®standardized root water extract of Eurycoma longifoliaJack-arandomized, double-blind, placebo-controlled, parallel study. Phytother Res2016; 30(4): 627–35. doi:10.1002/ptr.5571
Husen R, Pihie AH, Nallappan M. Screening for antihyperglycaemic activity in several local herbs of Malaysia. J Ethnopharmacol2004; 95(2–3): 205–8. doi: 10.1016/j.jep.2004.07.004
Tee, B. H., Hoe, S. Z., Cheah, S. H., & Lam, S. K. (2016). First Report of Eurycoma longifolia Jack Root Extract Causing Relaxation of Aortic Rings in Rats. BioMed research international, 2016, 1361508. doi:10.1155/2016/1361508
Farouk AE, Benafri A. Antibacterial activity of Eurycoma longifolia Jack. A Malaysian medicinal plant. Saudi Med J. 2007 Sep;28(9):1422-4
Girish, S., Kumar, S., & Aminudin, N. (2015). Tongkat Ali (Eurycoma longifolia): a possible therapeutic candidate against Blastocystis sp. Parasites & vectors, 8, 332. doi:10.1186/s13071-015-0942-y
Kavitha, N., Noordin, R., Chan, K. L., & Sasidharan, S. (2012). In vitro anti-Toxoplasma gondii activity of root extract/fractions of Eurycoma longifolia Jack. BMC complementary and alternative medicine, 12, 91. doi:10.1186/1472-6882-12-91
Kuo P.C., Damu A.G., Lee K.H., Wu T.S. Cytotoxic and antimalarial constituents from the roots of Eurycoma longifolia.  Med. Chem. 2004;12:537–544. doi: 10.1016/j.bmc.2003.11.017
Tada H., Yasuda F., Otani K., Doteuchi M., Ishihara Y., Shiro M. New antiulcer quassinoids from Eurycoma longifolia. (1991) European Journal of Medicinal Chemistry, 26  (3) , pp. 345-349
Qodriyah H., Asmadi A. Eurycoma longifoliain Radix (TM) for the Treatment of Ethanol-induced Gastric Lesion in Rats.  J. Biol. Sci. 2013;16doi: 10.3923/pjbs.2013.1815.1818
Erasmus N., Solomon M., Fortuin K., Henkel R. Effect of Eurycoma longifoliaJack (Tongkat ali) extract on human spermatozoa in vitro. 2012;44:308–314. doi: 10.1111/j.1439-0272.2012.01282.x
Juliana Y., Zaleha A M., Rushdan M N., Use of complementary and alternative medicine in pregnancy and its impact on obstetric outcome. Complementary Therapies in Clinical Practice Volume 25, November 2016, Pages 155-163. https://doi.org/10.1016/j.ctcp.2016.09.005