As scientists are racing to find a cure and vaccine for coronavirus, some countries are increasingly turning to traditional remedies. At the same time, in countries such as United States, dietary supplement sales have surged as panicked consumers stock up on vitamins, herbs, extracts, and cold and flu remedies.
Facts from WHO on Coronavirus vaccine:
No, antibiotics do not work against viruses, only bacteria.
Vaccines against pneumonia, such as pneumococcal vaccine and Haemophilus influenza type B (Hib) vaccine, do not provide protection against the new coronavirus.
The virus is so new and different that it needs its own vaccine. Researchers are trying to develop a vaccine against 2019-nCoV.
Whether herbs could kill the virus remains a topic of heated debate in the medical professional community. It is believed that coronavirus is strangely difficult to be killed or totally eliminated in our body because it does not live as an independent organism, unlike bacteria.
However, that doesn't stop consumers from searching for supplements to protect their immune system. Demand for herbal supplements has risen to an unprecedented level as vaccines have yet to be developed or proven to treat coronavirus.
The central argument is this:
Should we reduce the probability of our body getting infected by more virus vs. find a vaccine that can kill the coronavirus completely?
Whilst you may not find the best weapon to eliminate coronavirus completely, but there is a glimmer of hope. Boosting your immune system to reduce your body getting infected easily will help to win the above argument.
At least for now.
Our blood plasma contains many answers
Scientists have discovered the best chance for survival and protecting your health is to go back to basic defense mechanism. Our immune system consists of immune cells such as CD4+, CD8, Naive T-cells and T-Cells – that are designed to naturally fight external threats such as viruses and bacteria.
Most of these immune cells are contained in our blood plasma.
Doctors and scientists in Britain are drawing up plans to use coronavirus survivors' blood plasma to treat infected patients. These blood plasma are harvested from "hyperimmune" people who have recovered fully from COVID19.
In the case of the 47-year-old woman in Melbourne who made a remarkable recovery from COVID19, researchers at the Peter Doherty Institute for Infection and Immunity in Australia found that her recovery was due to an unexpectedly strong immune response.
Depending on our lifestyle and medical conditions, our immune system will inevitably decline as we age. Statistics from global coronavirus cases showed that older people with medical conditions are more susceptible and severely affected than younger adults. 
Consumer trends showed health supplements from modern medicine and herbal alternatives continued to be the preferred choice to protect our immune system from coronavirus.
Modern Drugs To Fight Coronavirus
Meanwhile, malaria-treating drugs such Chloroquine and Hydroxychloroquine received approval by the US Foods & Drugs Authority (FDA). The emergency authorization was approved for experimental coronavirus treatments despite inconclusive clinical proof of their efficacy.
Confusion over their use has led people to seek over-the-counter replacements, such as an Arizona man who bought a nonpharmaceutical form of chloroquine phosphate, a common chemical used to clean fish tanks, which killed him and landed his now-widow in intensive care.
The CDC issued warning against consuming chloroquine phosphate without a prescription and the supervision of a healthcare provider because it "can cause serious health consequences, including death."
Read more here
Now, lets look at how other countries are responding by adopting herbal alternatives as mean to fight coronavirus.
Jamu is an Indonesian word for herb and this has been a long traditional remedy for 250 million Indonesians to improve health and general well-being. Jamu consists of a blend of multiple herbs from natural plants and widely consumed in drinks or in capsule form.
Demand for the Jamu blend has risen so much that prices of red ginger, turmeric and curcuma jumped fivefold, the President Jokowi said in a statement earlier in March. Jokowi claimed that he has been drinking a Jamu mixture of red ginger, lemongrass, turmeric and curcuma, three times a day since the spread of the coronavirus.
Many Indonesians believe that if the immune system is strong, they will not catch any viruses. In a country filled with strong tradition and cultural values, Indonesians believe that their ancestors knew what's best. Some of their recipes – often obtained from ancestors are proven effective against any illnesses, even until today where modern medicines are widely available.
The other herb which Indonesia is known for is Pasak Bumi, also known as Tongkat Ali root. This herb is widely researched by scientists and recent discovery by a group of scientists in Japan showed strong evidence of increased immune cells in the body based on a 4-week daily consumption of Tongkat Ali.
You can read more about the scientific study on Tongkat Ali to boost immune system here.
China has a long history of herbal medicine before the arrival of modern medicine. And Chinese Ginseng is one of the herbs that are widely used and researched by scientists for centuries.
China is promoting traditional medicine as a "Chinese solution" to the coronavirus. We believe the mechanism works on the same premise – i.e by boosting your immune system (either by increasing immune cells such as CD4+ cells and T-cells).
According to the Ministry of Science and Technology in China, more than 85% of all coronavirus patients in China (approximately 60,000 people) had received herbal remedies alongside mainstream antiviral drugs.
She admitted that traditional medicine in China had helped to fight viruses in the past – SARS pandemic in 2002 and 2003. So far, more than 50,000 coronavirus patients have been discharged from hospital in China after receiving traditional Chinese medicine.
Meanwhile, in eastern Zhejiang province of China, more than 95% of coronavirus patients had been given traditional Chinese medicines as of late February, according to Global Times.
The directive by China Government reflected a growing consensus among Chinese medical experts – herbal medicine could and should play a crucial role in the fight against the coronavirus.
Many most modern doctors are skeptical of alternative herbal remedies, despite tons of published research papers on Chinese ginseng and other herbs. This was similar to when scientists were initially skeptical of the benefits of intermittent fasting.
You can read more about Panax Ginseng and comparison with Malaysian Ginseng here.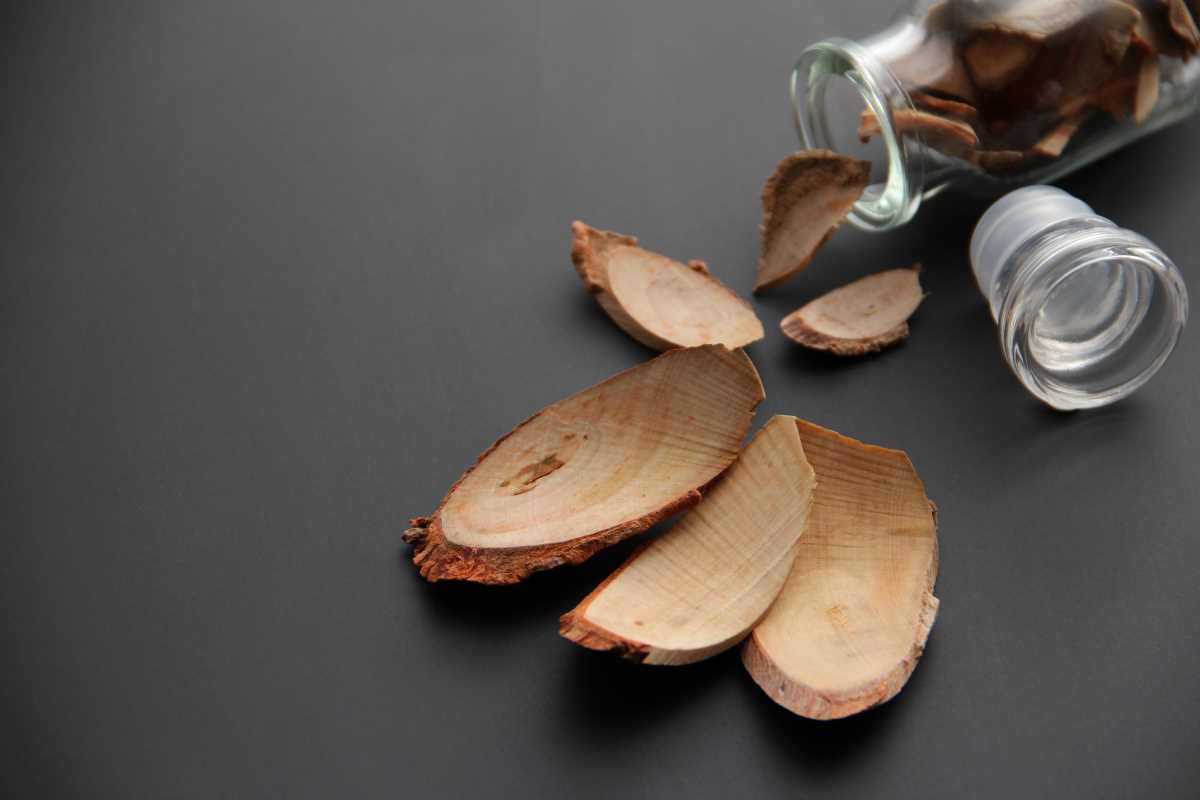 With unique bio-diversity and one of the oldest rainforests in the word, Malaysia is blessed with natural herbs that are often understated.  
Tongkat Ali, also known as Malaysian Ginseng, is one of the unique herbs with wide range of proven health benefits by scientists. The herbal root originates from a plant known as Eurycoma Longifolia and widely exported to United States, Japan, Australia and many other countries. More than 70% of the world supply of Tongkat Ali comes from Malaysia.
During the coronavirus Movement Control Order (MCO) lockdown in Malaysia, the herbal supplement market recorded a surge as panic-buying caused many consumers to hoard rare supplements such as Tongkat Ali.
Whilst Tongkat Ali can be found in every corner of the shops in Malaysia, cutting edge extraction technology such as freeze-dried Physta® provide scientists opportunity to further validate Tongkat Ali's reaction to our immune system.
A recent research by a group of Japanese scientists conducted in 2016 found strong evidence that Tongkat Ali can potentially improve our immune system. This is linked to higher CD4+ T-cells found in the group of test subjects (compared to a Placebo group) who consumed Tongkat Ali daily for four weeks. This study was conducted by 83 human test subjects in Japan.
You can read more about it here.
This promising and scientifically-backed results showed sufficient evidence that certain herbs such as Tongkat Ali can protect our body from virus attacks and reduce the chances of further organ deterioration. Whether it can fight new strain of viruses such as coronavirus remained to be seen at this stage.
Coronavirus has taught us a painful lesson – prevention is always proven to be better than cure. From containment strategy to social distancing, there are other preventive measures that we can take such as boosting our immune system with the right nutrition and herbal supplements.
There are plenty of ways of boosting your immune system besides taking care of your diet, boosting your nutrition, taking a positive approach to your daily life and regular exercises. Whilst some of these are science-backed methods or practices, the world is also gradually accepting new ways of treating or preventing diseases.
Eastern remedies and practices will never gain global acceptance overnight, nor it provides a quick-fix solution compared to modern vaccines. Whilst the world continues to express some level of skepticism, more and more research findings have been published on herbal remedies in recent years – including Ginseng and Tongkat Ali.
With COVID19 and who knows COVID20, a new mutation continues to be discovered and thus, human-to-human transmission will still likely to happen.
Humanity deserves better protection.
The convergence of modern medicine and affordable natural remedies is something we look forward to in the new norm.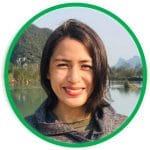 Naressa Khan contributes regularly on AKARALI. As a writer and journalist, Naressa is all about creating, deconstructing, and reassembling meanings through words. With this approach always in mind, she eagerly explores the nuances in life via the aspects of lifestyle, culture, travel, health, and wellness.