Tongkat Ali is a popular herbal supplement in the UK that is deeply-rooted from centuries of use in Malaysia during the great British Empire. 
This article lists the best Tongkat Ali supplements available in the UK, where to buy, and other information that can help you choose the best supplement for your lifestyle.
With limited Tongkat Ali brands available in the UK, it's essential to choose judiciously. Not all Tongkat Ali supplements in the UK are of the same quality and potency, so we list down top trusted Tongkat Ali brands that is worth buying.
We also added the FAQ section at the end to guide your buying decision.
First discovered by medical practitioner William Jack during his exploration to Malaysia in 1822, Tongkat Ali (Eurycoma Longifolia) is a food supplement in the UK that is touted for a wide range of potential health benefits such as increasing testosterone, improving libido, increasing energy, weight loss, boosting immunity and reducing high blood pressure. 
Summary: Best Tongkat Ali Supplements in the UK 2023
AKARALI
Supplement Place

 

Solaray

 

Life Essentials

 

Indigo Herbs

 

Woods
In this review, we gather top functional health coaches and nutritionists in the UK to review and shortlist the top best Tongkat Ali supplements in the UK that worth spending your money on.
AKARALI stands out as one of the best Tongkat Ali brands in the world due to its patented standardized hot water extract, backed by nearly 30 human clinical trials.
AKARALI stems from two words in Malay language; Akar Ali, – a direct translation of Tongkat Ali's root which pays homage to the indigenous journey of an authentic root-to-door Tongkat Ali experience. 
Specification:

Key ingredients

100% Tongkat Ali root extract

Species

Malaysian Yellow Tongkat Ali

Extract type

Standardized Hot Water Extract

1 capsule

200 mg

Clinically tests

Over 26 human clinical trials

Potency Level

High
Our review:
AKARALI is unique among Tongkat Ali supplements in the UK, as it is used widely by health and fitness community, functional health coaches and the general public. Its patented Physta® is regarded the best standardised hot water extraction method that yields superior potency and efficacy. 
The raw Tongkat Ali is single-sourced from Malaysia, where the most potent Tongkat Ali plants are harvested in the wild rainforests of state of Pahang and Perak. 
AKARALI also deploys rigorous quality tests including GMP certification and adulterant tests by EUROFINS, and complies to the Malaysian Tongkat Ali standard, MS2409. Physta® Tongkat Ali extract also has the weight of over 26 human clinical trials to back up its claims.
Whether you're aiming to optimize energy, increase testosterone levels, improve athletic performance, or enhance your sex life, AKARALI's dosage optimized Tongkat Ali has garnered a strong international reputation for delivering results. 
Used widely by health coaches and sports amateurs in the UK, AKARALI remains the best choice for serious performance gains, a long-term sustainable testosterone boost, and faster results.
Approx. Cost: From £20+ 
Where to buy : AKARALI 
2. Supplement Place Tongkat Ali 200:1 Pure Root Extract (Indonesian)
Supplement Place presents one of the finest Tongkat Ali extracts, boasting a concentration of Tongkat Ali 200:1 Pure Root Extract, making it a popular Tongkat Ali supplement in the UK.
This premium product is derived from mature Tongkat Ali roots in Indonesia, ensuring authenticity with roots guaranteed to be at least 10 years old. The Tongkat Ali extract is carefully sourced and processed using a combination of water and ethanol, which is meticulously removed during extraction
Catering to the diverse needs of consumers, Supplement Place Tongkat Ali UK offers two distinct capsule sizes: 600mg and 400mg. This dedication to customer choice underlines their commitment to providing customers with a range of purchasing options, all while maintaining unmatched quality and value.
Specification:

Key ingredients

100% Tongkat Ali root extract

Species

Indonesian Tongkat Ali

Extract type

Ethanol and water extract

1 capsule

400-600mg

Clinically tests

Unknown

Potency Level

Moderate – High
Our review:
Supplement Place's Indonesian Tongkat Ali has certainly made waves in the Tongkat Ali community who opt for authentic Indonesian Tongkat Ali in the UK. 
They employ an ethanol extraction method, which is regarded as a step below the standardized hot water extraction employed by Physta®. Additionally, it's interesting to note the variety in sourcing regions, with Indonesian Tongkat Ali offering a distinct profile compared to the more regulated Malaysian variety.
What's particularly attractive is the flexibility they offer in dosage, presenting both 400mg and 600mg capsules. 
As always, consumers should ensure they stick to recommended doses, with 600mg daily often cited as an optimal cap for best results. The price point is also another plus point, at only £15 a bottle, making it the most value-for-money option out of the 6.
3. Solaray Tongkat Ali 400mg
Solaray's Tongkat Ali 400mg emerges as a powerful player in the men's wellness arena, with roots deep in traditional Southeast Asian herbal practices. 
Renowned for its potent support for male health and vitality, this product draws from the long-standing history and benefits of Tongkat Ali. "Take charge of your wellness and unlock your possibilities" is more than just a slogan; it's the brand's commitment to quality, reflected in its single-herb, whole-root, non-GMO formulation, ensuring both purity and potency. 
Esteemed recommendations from a well-known neuroscientist further elevate its credibility. Solaray doesn't just offer a supplement; it offers an opportunity for men to embrace optimal performance and holistic well-being.
Specification:

Key ingredients

100% Tongkat Ali root extract

Species

Unknown

Extract type

Unknown

1 capsule

400mg

Clinically tests

Unknown

Potency Level

Moderate – High
Our review:
Solaray Tongkat Ali 400mg has positioned itself as a noteworthy option in the UK's Tongkat Ali supplement landscape, as a staple US supplements brands. 
One of its stand-out features is its commitment to a non-GMO formula, signalling a focus on purity and potency. Their mention of including the "whole root" in their formula suggests a holistic approach, although a little more detail on their extraction process would further enhance consumer trust.
The 400mg dosage is particularly enticing for those well-versed in Tongkat Ali's benefits, offering a stronger-than-average dose. However, newcomers might consider starting with a lower dosage for their initial foray into Tongkat Ali supplements. 
While Solaray may not yet be a household name in the UK, its availability on 3rd party websites makes it accessible for those eager to explore its potential.
Approx. Cost: From £20-30+
Where to buy: Fruugo
4. Life Essentials Tongkat Ali Capsules
Life Essentials shines as one of the leading Tongkat Ali brands in the UK. Their focus on a no-nonsense, pure, and effective Tongkat Ali formulation is noteworthy. Manufactured in the UK, this British-made Tongkat Ali brand is distinguished for its unparalleled customer support, always willing to assist with queries or address any concerns regarding their products.
Packing a potent 2% Eurycomanone – the compound largely responsible for the root's benefits – their 400mg capsules are a testament to quality and value. Competitively priced for a pack of 60 capsules, 
Life Essentials Tongkat Ali offers both affordability and unparalleled quality, making it a go-to choice for Tongkat Ali enthusiasts in the UK.
Specification:

Key ingredients

100% Tongkat Ali root extract

Species

Unknown

Extract type

Unknown

1 capsule

400mg

Clinically tests

Unknown

Potency Level

Moderate
Our review:
Life Essentials' Tongkat Ali, boasting 2% Eurycomanone, certainly draws attention to buyers looking for higher bioactive ingredients from Tongkat Ali extract in the UK.
While the Life Essential did not disclose its extraction method to the customers, the brand has managed to capture the attention of many users due to its strong marketing campaigns. It is worth noting that the best Tongkat Ali brands usually boast between 1.5- 3% bioactive components, making this an above average offering to customers in the UK.
Another positive indicator is that, a number of consumers have given a nod to the quality of Life Essentials' Tongkat Ali. Feedback ranges from satisfactory to stellar, placing Life Essentials amongst top Tongkat Ali supplements worth trying in the UK. For those embarking on their Tongkat Ali journey, this might be a decent place to start, though veterans might lean towards brands with a more transparent brand.
5. Indigo Herbs Tongkat Ali Powder (200:1 Extract)
Indigo Herbs Tongkat Ali Extract Powder is an exceptional product derived from the finest quality Eurycoma longifolia root. "Indigo Herbs" resonates with reliability and efficacy, and the brand is esteemed for delivering premium supplements, including its standout Athletics Greens alternative super green powder. The company's commitment to quality is evident in its Tongkat Ali offering: a potent 200:1 extract sold in re-sealable, air-tight foil pouches ensuring maximum freshness.
Their Tongkat Ali is harvested from mature trees, grown responsibly and replanted in a plantation environment, steering clear of endangered rainforests. Absolutely free from industrial pollutants and pesticides, the roots undergo a meticulous process, ensuring an optimal phytochemical extraction. After thorough cleaning, drying, chipping, and a carefully timed soaking process, the resultant high-grade Tongkat Ali Extract Powder 200:1 is ready to be delivered to customers, promising a premium health experience.
Specification:

Key ingredients

100% Tongkat Ali root extract

Species

Unknown

Extract type

Unspecified hot water extract

1 capsule

Variable (Powder)

Clinically tests

Unknown

Potency Level

Moderate
Our review:
Indigo Herbs certainly makes a statement with its Tongkat Ali Powder, highlighting a 200:1 extract ratio. The brand's described extraction method seems to be a variation of the hot water extract, which is a plus, although there is less detail about the process than is ideal. 
On a brighter note, Indigo Herbs' commitment to sourcing Tongkat Ali from mature trees in pollutant-free zones is a thoughtful touch. 
But for the discerning consumer, a bit more transparency on these specific regions would be comforting, especially when considering other brands that are open about their Malaysian origins – a region celebrated for its potent Tongkat Ali trees.
Woods Supplements, established in 1981, has carved a niche for itself as one of the trusted herbal supplement brands in the UK which includes Tongkat Ali.
Being among the select mainstream supplement brands to stock Tongkat Ali in the UK, they bring over four decades of expertise and trust to customers who are seeking supplements that are not sold in Boots.
Their Tongkat Ali capsules, impressively vegan-friendly, each pack a highly concentrated 6,000mg of Tongkat Ali extract. Available in varying sizes — 90, 180, and 360 capsules — the brand ensures value with its tiered pricing structure.
Echoing their commitment to quality, Woods Supplement claim to use the highest grade of Tongkat Ali root extract, rooted in traditional medicine practices and sustainably harvested to protect our planet. 
Specification:

Key ingredients

100% Tongkat Ali root extract

Species

Unknown

Extract type

Unknown

1 capsule

6,000mg

Clinically tests

Unknown

Potency Level

Very High
Our review: 
Woods Supplements, with a rich legacy spanning over forty years, has certainly cemented its reputation in the industry. 
However, when it comes to their Tongkat Ali offering, there's room for more transparency. Notably, the brand remains somewhat reserved about their Tongkat Ali extraction techniques, a detail keenly shared by other reputable Tongkat Ali brands. Additionally, while Woods Supplement's commitment to sustainability stands out, a clearer picture of their sourcing and harvesting methods would elevate consumer trust.
The dosage recommendation is another aspect worth reflecting upon. Their capsules boast a whooping 6,000mg of Tongkat Ali extract. This highly concentrated dosage is starkly contrasts to the conventional 200-400mg daily dose guidance, as once mentioned by Dr. Huberman from Stanford.
Such potency, while appealing on the surface, might not align with the needs and safety considerations for a broader audience. For a brand with Woods Supplements' stature, embracing global dosage benchmarks set by clinical studies and a more transparent insight into their product formulation could further solidify their standing in the Tongkat Ali market.
Our guide helps you answer some of the common questions when buying Tongkat Ali in the UK.
Which is the best Tongkat Ali supplement in the UK?
Our experts suggest that the top two best selling Tongkat Ali in the UK are AKARALI and Supplement Place. AKARALI leads as it is more well-known globally and due to its high potency from its proprietary standardised hot water extract. 
AKARALI is the only clinically tested Tongkat Ali in the United Kingdom, backed by over 26 human clinical trials, toxicology test, adulterant tests by EUROFINS and other safety standards set by Malaysian Tongkat Ali standard MS2409 and approved by the Ministry of Health Malaysia.
Which type of Tongkat Ali is the best in the UK?
Yellow Tongkat Ali (Eurycoma Longifolia) offers the best balance of potency, safety and toxicity while Black Tongkat Ali (Polyalthia Bullata) offers the highest potency with its high level of eurycomanone. However, consumers are warned on the excessive level of heavy metals (eg: mercury) found in Black Tongkat Ali which may exceed WHO or FDA heavy metals safety limits.
Where can I buy Tongkat Ali in the UK?
Tongkat Ali supplements are available mainly from online marketplaces in the UK and not sold in pharmacies or physical stores. Premium Tongkat Ali brands such as AKARALI are available in the UK through authorized online resellers and you may buy direct through the official website.
What should I look for when buying Tongkat Ali in the UK?
Look out for clinically tested Tongkat Ali supplements in the UK by refining your Google Search keyword using "buy clinically tested Tongkat Ali in the UK" or "buy best standardized hot water Tongkat Ali extract". These are two attributes that will provide you the right answers when finding quality Tongkat Ali in the UK.
Which Tongkat Ali should I avoid buying in the UK?
Avoid buying Tongkat Ali supplements in loose powder or capsules from unlicenced vendors or suspicious third parties. These Tongkat Ali products may contain adulterants such as sildenafil and other unsavoury fillers. Always avoid buying generic Tongkat Ali extract that are not clinically tested or 3rd party lab tested by large laboratories such as EUROFINS.
What is the optimum dose of Tongkat Ali I should take?
This depends on your intended health outcomes. On average, most people will see benefits with a dose of 200mg a day; athletes and seniors who are looking for bigger boost can up their dose to 400mg – 600mg a day. We do not recommend exceeding 600mg a day as this may lead to an increased potential for side effects (this can range from nausea to mild headache). You may refer to this dosage guide here for more precise details.
Raw Tongkat Ali root vs. Tongkat Ali extract. Which is better?
We recommend the extract due to higher potency, efficacy and safety. Physta® extract, for example, has gone through rigorous clinical testing and quality is assured. Raw sliced Tongkat Ali roots, meanwhile, require specialised boiling to activate the bioactive ingredients and it may cause severe side effects for first time users if you are not careful.
Is Tongkat Ali banned in the UK?
Tongkat Ali is not on the list banned and restricted herbal ingredients for the UK. Tongkat Ali is sold in the United Kingdom since the early 1990s by herbal traders and now mainly sold online in the UK without restrictions.  
Did the British first documented about Tongkat Ali?
William Jack was a Scottish and he was the first person who documented the use of Tongkat Ali as a medicinal plant during his visit to Malaysia in 1820. Tongkat Ali has long been a special gift from Malaysian rulers to the British Empire as a symbol on strength and virility.  
Should I buy Indonesian Tongkat Ali or Malaysian Tongkat Ali in the UK?
Most clinically-tested Malaysian Tongkat Ali supplements are safe and performs better than Indonesian Tongkat Ali, or better known as Pasak Bumi in Indonesia. Buying Malaysian Tongkat Ali supplements in the UK comes with the peace of mind knowing that such products adhere to the Malaysian Tongkat Ali standards MS2409 which was developed by the Ministry of Science and the Ministry of Health Malaysia to regulate the quality and safety of Tongkat Ali products. You can read about the benefits of buying Malaysian Tongkat Ali here.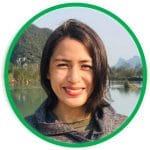 Author
Naressa Khan contributes regularly on AKARALI. As a researcher and investigative journalist, Naressa is all about creating, deconstructing, and reassembling meaningful content through words and facts. With this approach always in mind, she eagerly explores the nuances in life via the aspects of lifestyle, culture, travel, health, and wellness in Malaysia .
Our articles are third party reviewed by our panel of experts and medical advisors to ensure the facts are accurate and credible. These are validated against multiple source references which include but not limited to research studies, peer-reviewed journals, pre-clinical studies, clinical tests and other credible publications.
Our panel of medical advisors and experts are highly experienced in their individual fields. However, they do not provide any medical advice or recommendations arising from content published in this article.
Disclaimer: 
The content published on this website is for educational purposes and should not be viewed, read, or seen as a prescription or constitute any form of medical advice. We recommend you consult your nearest GP or doctors before consuming Tongkat Ali or any products which contain Tongkat Ali. For further information, kindly refer to our Frequently Asked Questions (FAQ) for more information.