The truth is, that Singaporeans are struggling to find quality Tongkat Ali products that are clinically tested. 
Clinically tested Tongkat Ali products are tested on humans with placebo-controlled groups to validate any gains or side effects from Tongkat Ali.
Although few in Singapore, Tongkat Ali brands such as AKARALI with US-patented formulated Physta® has undergone 26 clinical trials and numerous other research and development since 2008.
Now, let's go back to the key facts on Tongkat Ali if you are buying in Singapore.
Facts on Tongkat Ali in Singapore
Most of the Tongkat Ali brands in Singapore are imported from Malaysia.
Singapore shares the same Tongkat Ali history with Malaysia since the 1600s
Tongkat Ali does not grow in Singapore due to limited land space and Government policies.
Authentic Tongkat Ali brands are rare in Singapore, but you can still find reputable ones.
Tongkat Ali is legal to be consumed in Singapore but the market is filled with counterfeits and fake supplements.
More young Singaporean adults are finding Tongkat Ali effective as a herbal supplement to revitalize health and men's health, with reported increased in overall stamina.
If you are searching for the best authentic Tongkat Ali in Singapore for various health goals, you may want to read the medical experts' views on Tongkat Ali. 
Now, let's begin this in-depth view of Tongkat Ali in Singapore with an interesting fact.
According to the Singapore Food Agency (SFA), Singapore imports over 90% of food consumed in the country, and that includes herbs, traditional medicines, natural food products, and spices.
Just like water and sand, Singapore imports key commodities, raw materials, food, organic and natural herbs from Malaysia for decades!
And that includes Tongkat Ali too!
Hence, there are many reasons why Tongkat Ali from Malaysia continued to be a popular choice amongst Singaporean consumers.
So, if you have bought a popular Tongkat Ali brand in Singapore, chances are the raw ingredients are not sourced locally in Singapore.
And you may be disappointed with the varying quality of Tongkat Ali brands in Singapore.
But, don't give up!
Yes, there is widespread of counterfeits and banned Tongkat Ali products in Singapore – mostly are filled with tadalafil and other illegal substances which we will cover in this article.
One thing is for sure, Singaporeans deserve good quality Tongkat Ali.
90% of Tongkat Ali users are consumers from the United States who live and work in Singapore. Women are starting to consume Tongkat Ali too due to its health benefits.
Now, if you are reading up to this point or simply curious about Tongkat Ali, then this article is definitely for you.
So, let's deep-dive into the five facts about Tongkat Ali in Singapore to ease your shopping experience.
1. The Best Tongkat Ali brands in Singapore are imported from Malaysia
Firstly, there is only a handful of Tongkat Ali brands in Singapore, so you need to choose wisely.
Secondly, most of the top Tongkat Ali brands in Singapore such as Vitroman, AKARALI™, Herbolab and GreenLife Tongkat Ali contain Tongkat Ali extract that is sourced from Malaysia.
Reputable Tongkat Ali brands such as award-winning US-patented Physta Tongkat Ali extract deliver higher potency and efficacy from the bio-active ingredients.
Find out more insights from our comprehensive guide on the best Tongkat Ali brands in the USA, Canada, Australia, and many other countries.
Popular Authentic Tongkat Ali supplements available in Singapore today. From left to right – Vitroman, AKARALI™, HerboLab Tongkat Ali, GreenLife Tongkat Ali.
So which brand offers the best value for money in Singapore?
We will cover on prices further down this article, but meanwhile, most Singaporeans usually purchase the best authentic Tongkat Ali directly from Malaysia due to better exchange rates.
Imported Tongkat Ali brands such as AKARALI™ gain recent popularity in Singapore due to its highly acclaimed freeze-dried extraction technology  Physta® with glowing consumer reviews from around the world, including customers who bought from Amazon.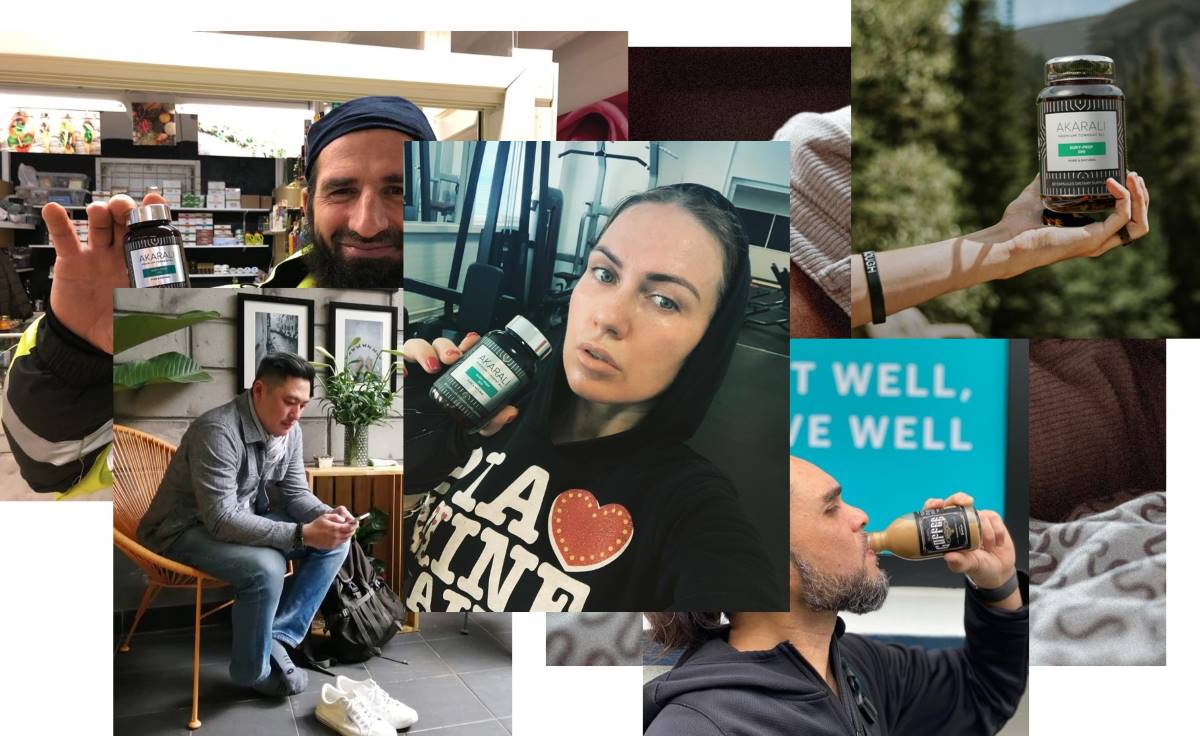 Tongkat Ali is an all-round herbal supplement that is consumed for centuries with amazing consumer reviews.
2. Singapore shares the same Tongkat Ali history with Malaysia
Historically, Tongkat Ali is quintessentially Malaysian with a century-old herbal tradition dated as far back since the 1600s.  
Singapore was once a state under Malaysia (before its independence in 1965), sharing the same tradition and culture on natural wellness.
Yes, Singapore owns a piece of Tongkat Ali history!
In the early 1800s, one can experience traditional coffee shops serving Tongkat Ali coffee or tea, made from boiled Tongkat Ali root.
In fact, it was and still a common sight in Malaysia, but this long-lost tradition can no longer be experienced in Singapore. This is replaced by modern artisan coffee shops that you can see today.
However, Singapore kept a piece of Tongkat Ali's history.
The first painting of Tongkat Ali is found and kept in Singapore's William Farquhar Collection of Natural History Drawings. The painting was a gift by the locals to Major General William Farquhar, who was the Rajah of Malacca (a state in Malaysia) between 1803 to 1818.
This was living proof that Tongkat Ali was used as a medicinal herb to treat a variety of diseases and improving men's health.
A painting of Tongkat Ali stored in Singapore's Museum.
If you are buying a Tongkat Ali in Singapore, be sure to remember you are buying a herbal remedy that is rich with history, spanning centuries of natural well-being with increasingly well-documented studies.
Tongkat Ali shares a proud tradition amongst Malaysians and Singaporeans, despite most it being harvested in the wilderness of Malaysia.
Well, have you ever seen a Tongkat Ali tree in Singapore in recent years?
3. Tongkat Ali does not grow in Singapore
Yes, you can't find a Tongkat Ali plant that is grown for commercial use anywhere in Singapore.
With a population of 5.7 million people and a land area of 728km2 and growing, Singapore has no sufficient land space to harvest Tongkat Ali plants, even for domestic consumption.
So, Tongkat Ali products in Singapore are sourced from healthy plants from Malaysia.
Singaporeans rely heavily on imported Tongkat Ali that are harvested in remote rainforests of Malaysia since 1980s. 
According to the National Parks Board of Singapore, only a mere 29% of the land is used for spontaneous vegetation, which means there is no way Tongkat Ali could be harvested locally in Singapore. 
In addition, it is believed that the Government of Singapore was not interested to cultivate or commercialize Tongkat Ali despite its increasing popularity to Chinese Ginseng.
Singapore has limited land space which doesn't permit Tongkat Ali to be planted or harvested for domestic or commercial use.
Domestic agriculture is not on the list of top priorities and this is the reason finding authentic Tongkat Ali in Singapore remains a challenge. 
So where does Tongkat Ali grow?
Tongkat Ali grows naturally in deep rainforests in vast location in Singapore's neighbouring country, Malaysia. It takes five years to grow to 15 meters in height before it can be fully harvested.
In Malaysia, Tongkat Ali is harvested by the indigenous people in states such as Pahang, Perak and some in Johor.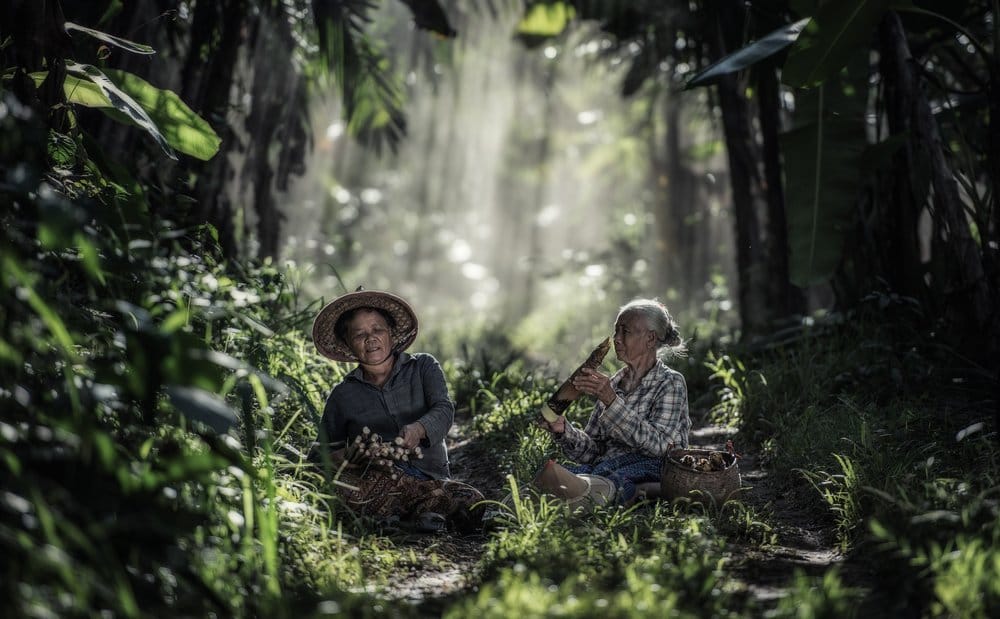 So if you stumbled on a Tongkat Ali brand in Singapore, let us remind you that it is not grown in Singapore.
So what is the big deal then?
You may not be getting a freshly handpicked one, or even worst, a Tongkat Ali product that is mixed with other parts of the plant (eg: bark, branches, leaves) rather than the roots.
Here is is one thing to remember.
Since Tongkat Ali does not grow in Singapore, there is a chance that local Singaporean manufacturers or suppliers import low-quality Tongkat Ali extract from Malaysia before producing generic Tongkat Ali products in Singapore.
Yes, there are many dark secrets employed by private-label Tongkat Ali products in Singapore to gain more profit with lower quality production methods.
The result is you may get a Tongkat Ali product with lower potency and efficacy.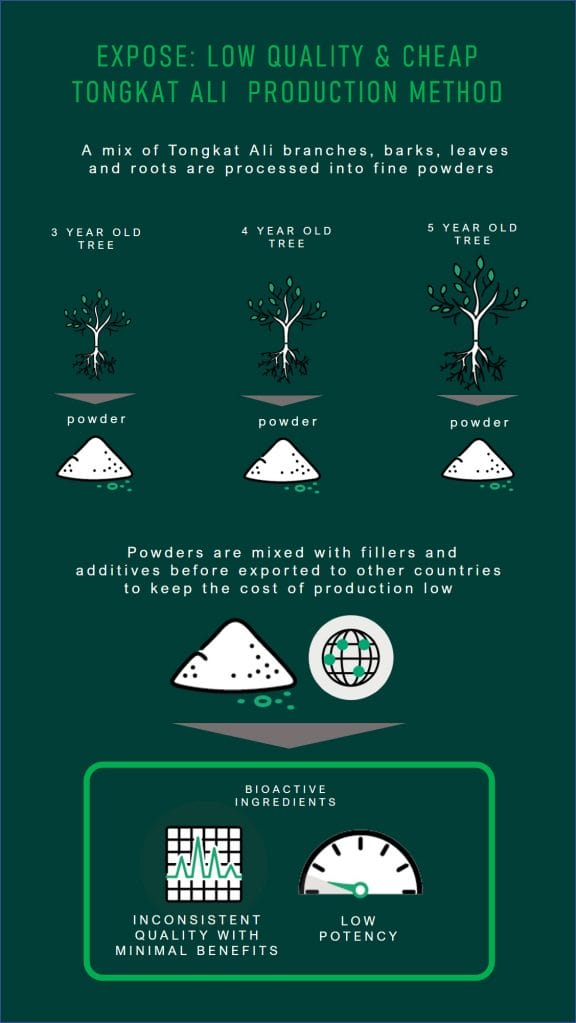 And here is another fact.
With stronger currency, it makes more sense to purchase Tongkat Ali from Malaysia.
Now, on to the next point.
4. Authentic Tongkat Ali brands are rare in Singapore
Premium authentic Tongkat Ali in Singapore is rare, but there are reputable Tongkat Ali brands that are safe and effective.
Top best Tongkat Ali brands in Singapore include AKARALI and Herbolab. Make sure you choose authorized Tongkat Ali resellers when purchasing in Shoppee.
Popular Tongkat Ali brands sold in Singapore range from SGD 45.50 to SGD 93.84 per bottle depending on the quality extraction method and other factors.
Note: Price may change based on promotional discounts and other factors. We are not responsible for the updated price list.
Because the roots have the highest potency, brands that consist of carefully handpicked Tongkat Ali roots are even rare in Singapore.
Remember, only artisans with decades of experience will understand which Tongkat Ali plant to harvest to gain maximum yield, before sending it to the factory.
Yellow Tongkat Ali (Eurycoma Longifolia) root has an exceptional strong creamy yellow tone with a hint of dark brown gold undertones when exposed to humidity.
As Singapore relies heavily on food and herbal imports, it makes more economic sense to purchase directly from Malaysia to take advantage of the steady price and supply.
Malaysia offers great steady prices for authentic Tongkat Ali which you can buy directly.
For instance, you can purchase the popular AKARALI™ from their official website from as low as SGD 26.58 (or USD 20) per bottle.
Take advantage of more discounts from purchasing twin-pack Tongkat Ali that can be delivered directly to Singapore within 24 hours!
Or, if you prefer, you may shop at our official AKARALI store on Shoppee more confidently and post your experience with Tongkat Ali there.
If you are an avid Amazon shopper in Singapore, you can order Tongkat Ali for your family and friends in the United States and get it delivered within days.
And you can enjoy free shipping when shopping on Amazon Prime!
5. Tongkat Ali is legal in Singapore but filled with counterfeits
Tongkat Ali is a herbal supplement that is categorized as a Traditional Medicine by the Health Sciences Authorities (HSA) of Singapore.
From the HSA's website, it means Tongkat Ali is legal and can be consumed by consumers provided that it does not contain any medicinal ingredients (eg: steroids, tadalafil, etc)
Here is what was written from HSA's website.
XP Tongkat Ali Supreme is one of many Tongkat Ali brands that are banned by the Health Singapore Authority (HAS).
The fact is, Singapore is filled with fake Viagra traders in Geylang that are peddling counterfeit sexual supplements despite numerous raids by HSA.
Geylang is a notorious red-light district area in Singapore, with many illegal and legal activities taking place within a confined location.
A street in Geylang where prostitution and illegal trades are being monitored by the authorities in Singapore.
Now, this is a common line by peddlers in Geylang Singapore.
If you think you are getting the best Tongkat Ali in Singapore from these sellers, then you may have to seriously think twice.
Most punters get the most authentic Tongkat Ali directly from the source, or from reputable brands that contain 100% Tongkat Ali root that are chromatography tested.
Only then you may gain optimal benefit as reported by scientists such as improvement in erection time, sperm motility and concentration.
Tongkat Ali remains a popular herbal supplement in Singapore, alongside Panax Ginseng and other Asian traditional medicine.
The black market in Singapore has given Tongkat Ali a bad reputation with a great loss of trust amongst consumers searching for authentic herbal supplements to improve men's health.
With the rise of ED cases and consumers searching plant-based solutions for recreational and health needs, Singaporeans continue to enjoy a healthy supply of authentic Tongkat Ali from across the border.
If you are in doubt, check out our insights to numerous various clinical trials and research on how Tongkat Ali may improve ED and men's libido.
A brand such as AKARALI is increasingly popular amongst Singaporeans seeking authentic Tongkat Ali.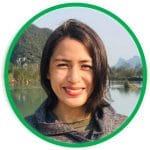 Naressa contributes regularly on AKARALI. As a writer and journalist, Naressa is all about creating, deconstructing, and reassembling meanings through words. With this approach always in mind, she eagerly explores the nuances in life via the aspects of lifestyle, culture, travel, health, and natural wellness.
Disclaimer: The content published in this article is not intended to promote any brands nor to provide any form of medical advice, or recommendations to purchase, or consume any form of medication, drugs or herbal supplement brands directly or indirectly. By reading this, the sole responsibility and decision lie on the reader to perform their own assessment and / or to arrive at an informed decision based on publicly available information. By reading the content published on this website means you are aware of the risks involved in purchasing any of the products or brands mentioned in this article. We highly recommend you and the readers to consult your nearest doctor before making any purchase from this website or any other websites or social platforms after reading this article. Content published and the regulations or policies by the HSA Singapore may change or differ at the time of writing. We shall not be responsible for the latest update, nor any changes in policies, enforcement or regulation on Traditional Medicine by the HSA Singapore or by the relevant authorities in Singapore.