Last Updated : 21st January 2021
Authentic Tongkat Ali is rare and almost difficult to find. Unless you purchase from a reputable brand or manufacturer, chances are it is not a genuine Tongkat Ali. 
Have you been directed to www.authentictongkatali.com every time you search for authentic Tongkat Ali and found yourself disappointed?
Don't be a victim. There are things you need to know about authentic Tongkat Ali.
In this article, we root down the facts on everything you need to know about authentic Tongkat Ali.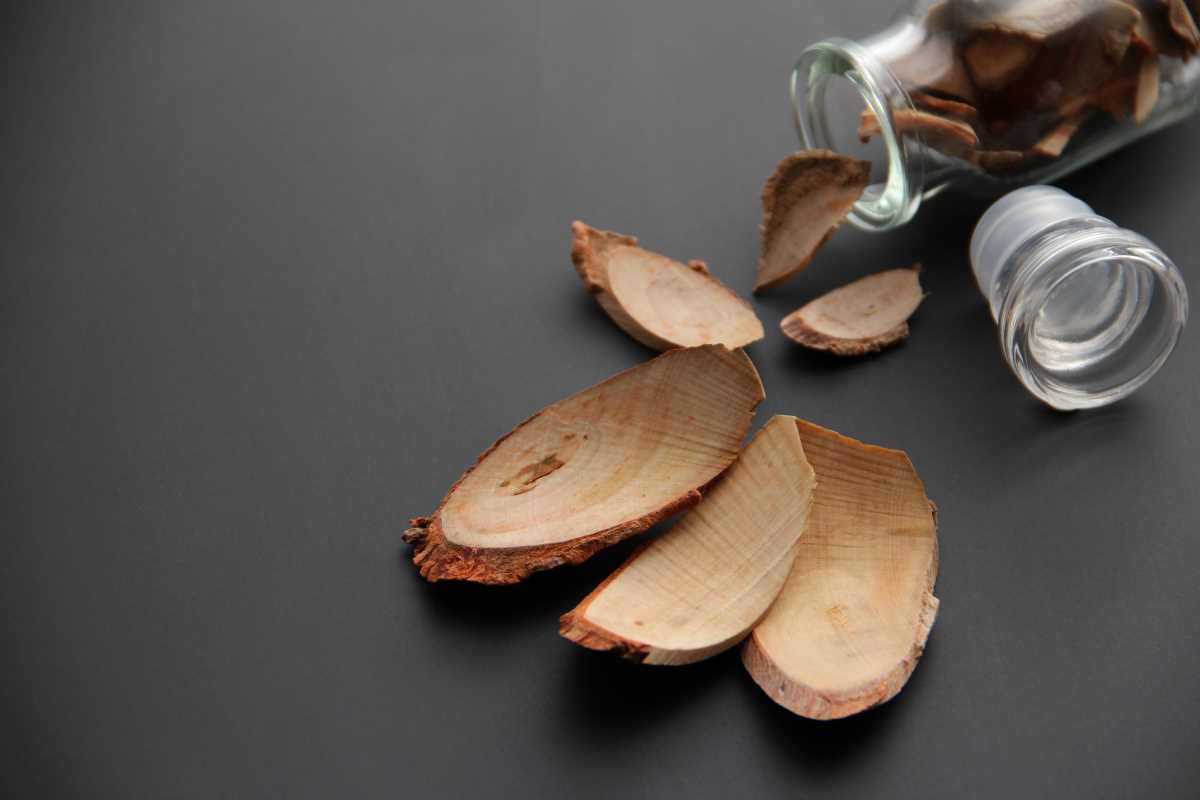 Authentic Tongkat Ali roots exhibit superior bio-active properties that are beneficial to health. 
Tongkat Ali is known by other names such as 'Pasak Bumi' (Indonesia), Cay Ba Binh (Vietnam), Pin Yin: 东革阿里 or Dōng gé āllǐ (China), 'Longjack' (United States) or even 'Malaysian Ginseng'.
Authentic Tongkat Ali products are manufactured from it's roots (and not other parts of the tree) which contains the most or the highest level of bio-active properties.
As the herbal market is highly unregulated, finding an authentic Tongkat Ali can be a nightmare for consumers.
Now lets review the authentic Tongkat Ali based on feedback from consumers and our technical assessment on Pasak Bumi Authentic Tongkat Ali.
Authentic Tongkat Ali Reviews
Authentic Tongkat Ali generally receives positive reviews from all around the world for many years.
The best collection of consumer reviews on Tongkat Ali from Google Reviews, WebMD and other eCommerce sites is definitely handy before you make your first purchase.
If you need to read some of authentic  reviews about Tongkat Ali, then hit the button below.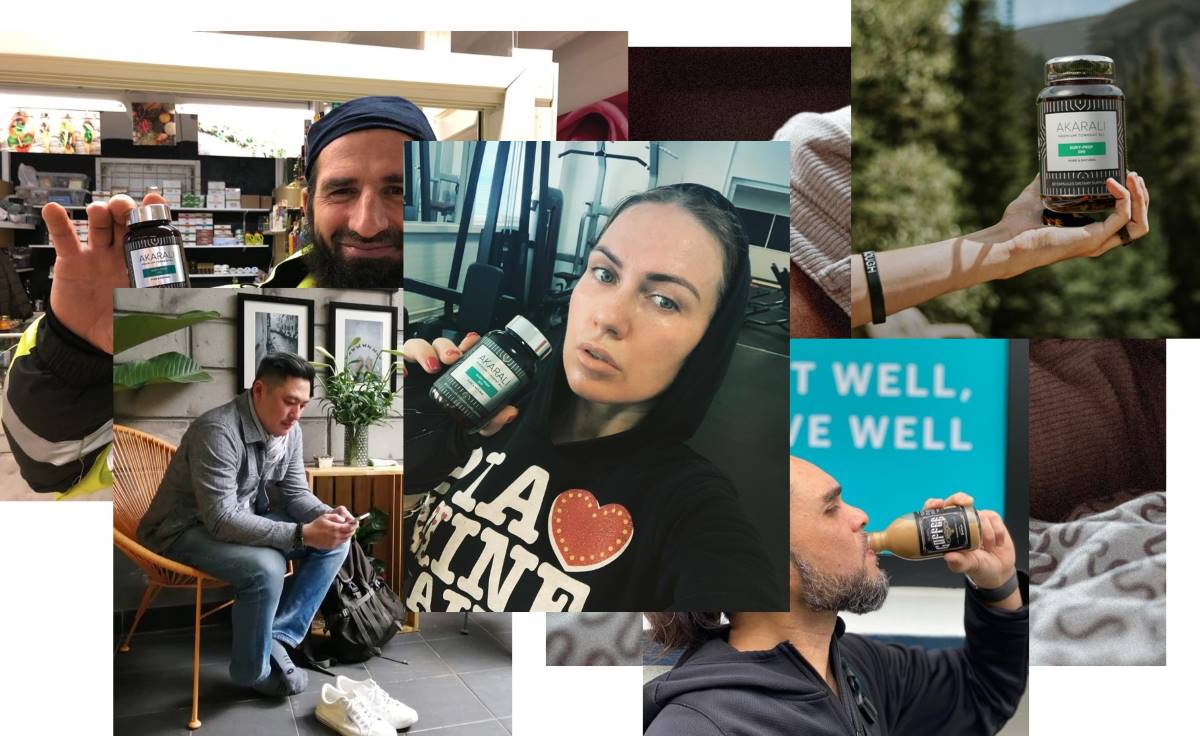 Authentic Tongkat Ali Reviews 2021
Pasak Bumi Authentic Tongkat Ali
Now lets get back to Sumatra Pasak Bumi Authentic Tongkat Ali.
Sumatra Pasak Bumi is an Indonesian manufacturer of Tongkat Ali that has been sold widely on Amazon and eBay.
From our understanding, the Sumatra Pasak Bumi is sourced from Indonesian rainforests.
Generally, there are three types of Tongkat Ali plants that are harvested  – Yellow, Black and Red Tongkat Ali.
The most commonly used Tongkat Ali is the Yellow Tongkat Ali (i.e Eurycoma Longifolia) due to its wide range of applications and level of safety.
However, Pasak Bumi never revealed the type of Tongkat Ali used in their products.
Now, between Indonesian Tongkat Ali (Pasak Bumi) vs. Malaysian Tongkat Ali, most consumers prefer the Malaysian Tongkat Ali as it is regarded as authentic and high quality. 
Here are 5 reasons why Tongkat Ali from Malaysia continues to be the preferred choice amongst consumers.
Assessing Authenticity of Tongkat Ali
If you are buying an authentic Tongkat Ali brand, here is a list of quality Tongkat Ali brands that you can look out for.
And there are ways to assess authenticity before making your first purchase.
If you are a general consumer or a person with less technical knowledge, you can assess the following quality attributes:
Quality Certifications – from the manufacturer or the Ministry of Health
Herbal Extraction Methodology –  freeze-dried extraction or hot-drying extraction
Quality Tests – what tests were performed at every quality checkpoints
Customer Feedback – from product reviews, consumer reviews, recommendations, or even long-term reviews of Tongkat Ali. 
Tongkat Ali Quality Processes and Standards are an important part to ensure the authenticity can be retained 
Read more about quality processes on Tongkat Ali here.
Tongkat Ali extraction is key to determing the level of authenticity
Here is another question. 
How do you identify a genuine or original Tongkat Ali beyond what was written on the box or bottle based on regulatory requirements?
The short answer is, look out for the content of the Tongkat Ali extract and more importantly the extraction method too.
The extraction method tells more stories behind any authentic Tongkat Ali products.
Purchasing an authentic Tongkat Ali product benefits your health greatly and leaves you peace of mind.
In the case of Pasak Bumi Authentic Tongkat Ali, the herbal extraction method was not explained clearly on the website. 
Is this an authentic Tongkat Ali product?
Pasak Bumi's extraction method did not explain the level of eurycomanone, a quality marker that widely used by chemists and herbal laboratory analysts to extract the best bio-active compounds from Tongkat Ali.
At the same time, Sumatra Pasak Bumi mentioned that the 200:1 extract, i.e 200 grams of root was used to extract 1 grams of Tongkat Ali.
However, the marketing hype we all led to believe is that the 200:1 extract is about four times as potent as the 50:1 extract.
However, in reality, potency is measured by:
The quantity of bio-active compounds that can be extracted from Tongkat Ali
The absorption (i.e effectiveness) of the bio-active compounds in your body
Chromatography tests are one of the ways to measure the level of authenticity of Tongkat Ali. Read more about the test here.
Pasak Bumi Authentic Tongkat Ali vs. AKARALI™
Here is our technical review between two Tongkat Ali brands in order to assess the level of authenticity based on several key parameters.
(Note: Our review is based on public information available)
| | | |
| --- | --- | --- |
|   | AKARALI™ | Pasak Bumi  |
|   | | |
| Manufacturer Ownership | Government of Malaysia | Private |
| Chromatography Test | Yes | Unknown |
| GMP Certified | Yes | Unknown |
| Halal Certified | Yes | Unknown |
| Trademark Registered | Yes | Unknown |
| Standardized Extract | Yes | Unknown |
| Freeze-Dried Extraction Technology Physta® | Yes | Unknown |
| Potency Level | High | Low |
| Ministry of Health (MOH) Certified | Yes | Unknown |
| Origin | Malaysia | Indonesia |
| Capsules | 30 | 100 |
| Price | USD 36.90 | USD 119 |
Authentic Tongkat Ali is rich with bio-active compounds
Authentic Tongkat Ali is rich with bio-active compounds that are extracted to ensure optimal health benefits. It means, the type of extraction method brings a difference to your health.
So, authenticity goes beyond the quality of the Tongkat Ali roots that are handpicked but also the extraction process.
Now, a superior extraction method that is original such as Physta® Tongkat Ali contains one of the highest bio-active compounds in the herbal industry. This formulation has been used by scientists to validate its health benefits.
Therefore, another perspective of assessing authenticity is by measuring the level of bioactive compounds that can be extracted from Tongkat Ali such as eurycomanone, glyosaponin, polysaccharide and total protein.
Lets look at the specifications of a high-quality authentic Tongkat Ali extract obtained from our Certificate of Analysis (COA).
Physta® patented extraction offers higher level of eurycomanone content than other methods.
Eurycomanone is a major bio-active chemical found which is unique to Tongkat Ali. It belongs to the quassinoid molecule family structure and contain antiplasmodial, anticancer, anti-HIV and other pharmacological benefits. 
Physta® extraction method offers significantly higher glycosaponin level than Panax ginseng (i.e 15% saponins)
Saponins are chemical compounds that are widely found in a range of natural plants including Tongkat Ali. Saponin is used in vaccine formulations to regulate immune function, reduces cholesterol levels, kill disease-causing bacteria, scavenge oxidative stress and inhibit tumor growth. 
Polysaccharides are polymeric carbohydrates that are mainly used for storing energy and providing support to cells and tissues. Studies have shown that sulfate polysaccharides exhibit immunomodulatory, antitumor, anti-inflammatory, antimicrobial, and antiviral activities including anti-HIV infection, herpes, and hepatitis viruses.
Tongkat Ali (Eurycoma Longifolia) contains a natural plant-based protein that is safe and can be used to supplement our daily protein intake. Most Tongkat Ali plants found in Malaysia contain 0.3868 and 0.9573 mg mL(-1) of crude protein, making it ideal for vegans who are seeking for alternative source of plant-based protein.
Authentic Tongkat Ali attracts scientific validation from researchers and scientists
Scientists invest time and effort to validate the authenticity of Tongkat Ali's health benefits.
This level of commitment from years of research can be performed from standardized quality Tongkat Ali extracts.
Well, not many Tongkat Ali brands are qualified as authentic these days.
Sumatra Pasak Bumi could be one of the examples of a highly popular Tongkat Ali brand without many authenticity features that led to doubts amongst consumers.
Brands such as Physta® is a success story if you are seeking for authenticity and quality.
This comes as a result of extensive research and development by scientists and researchers around the world.
Here are some of the scientists and researchers who are actively involved in the research and development of Physta® Tongkat Ali – in clinical trials and other research activities. 
Dr Annie George
Head, Science & Research, Biotropics Malaysia Berhad.
Professor ChoKyun Rha
Professor of Biomaterials Sciences and Engineering at Massachusetts Institute of Technology (M.I.T., USA)
Professor Dr. Anthony J. Sinskey
Professor of Microbiology at the Massachusetts Institute of Technology (M.I.T, USA), Co-Director of the Malaysia-MIT Biotechnology Partnership Program and Faculty Director of the MIT Center for Biomedical Innovation (CBI).
T. G. Sambandan
Researcher at Department of Materials Science and Engineering, Massachusetts Institute of Technology (M.I.T., USA)
Professor Emeritus Dr. Ismail Tambi
Clinical Consultant Andrologist and a Reproductive and Sexual Health Specialist, Damai Hospital, Kuala Lumpur.
Professor Katsuiku Hirokawa
Professor of Emeritus in Pathology at Tokyo Medical and Dental University, Japan.
Professor Ralf Henkel
Senior Professor at Department of Medical Biosciences, University of the Western Cape, South Africa.
Sun Tao
A chief scientist, professor, and chief physician, with expertise in anti-aging and stem cell technologies, China
Shawn Talbott
Fellow of both the American College of Sports Medicine and the American College of Nutrition, USA
Jay Udani
Founder and CEO of Medicus Research LLC, USA.
Tongkat Ali Authenticity Test
Now here is a common question from consumers – is my Tongkat Ali authentic? And how do I know if my Tongkat Ali is genuinely authentic compared to other brands?
Chances are you too lazy to ascertain the originality of that Tongkat Ali product you just bought on Amazon.
If you are still in doubt, you can perform this simple test at home to verify the authenticity of Tongkat Ali.
Here are some quick steps:
Open both capsules (assuming you have bought two different brands) and dissolve it in a glass of warm water for 5 minutes.
Once stirred, the low grade Tongkat Ali brands which have "other unknown ingredients" will be seen with some residue – as the other unknown ingredients are not dissolved completely in water. And that is how your body function! Imagine what the effect to your kidneys after a long period of time.
On the other hand, Tongkat Ali which uses freeze-dried extraction technology provides one of the finest extracts with the highest level of potency. Higher potency delivers the best bio-active compounds that your body needs.
Besides visible differences, you can feel a boost in energy from your activities with authentic well-processed Tongkat Ali.
Check out the video below!
Last Words on Authenticity
It is unfortunate that many brands have sold under the ticket of "Authentic Tongkat Ali" but real authenticity lies in quality extraction and scientific validation.
While Sumatra Pasak Bumi may be one of the popular Tongkat Ali brands out there that are deemed authentic, consumers need to be aware of its quality and other criterias.
The word "authentic" is widely used as a marketing claim to deceive consumers and you need to exercise caution and perform more research to understand what you are getting before making your first purchase.
When it comes to purchasing single-ingredient Tongkat Ali supplements, you may want to stick to a more reputable brand that adheres to quality processes and quality touch points.
Remember do your research before you buy one!
Do us a favour and leave us a comment on your experience with Tongkat Ali. We want to hear from you!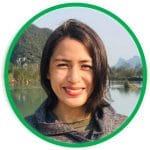 Naressa Khan contributes regularly on AKARALI. As a writer and journalist, Naressa is all about creating, deconstructing, and reassembling meanings through words. With this approach always in mind, she eagerly explores the nuances in life via the aspects of lifestyle, culture, travel, health, and wellness.
Disclaimer: Content published in this article is not intended to provide any form of recommendations, directly or indirectly to purchase or consume herbal supplements, drugs, medications, alternative remedies and practices or any brands mentioned in this article. By reading this, the sole responsibility and decision lies on the reader to make an informed decision based on publicly available information published on the internet. Any herbal supplements can be used as a health supplement, dietary plan or to treat illnesses. However, we encourage you to consult your nearest doctor before making any purchase from this website or any other websites or social platforms after reading this article. We do not hold any responsibility or accountability for any products purchased from this website or any third-party websites that are linked to this articles, sales channels or social platforms